In this segment, we showcase the most notable albums out each week. Here are the albums out on April 22, 2022:
---
Pusha T, It's Almost Dry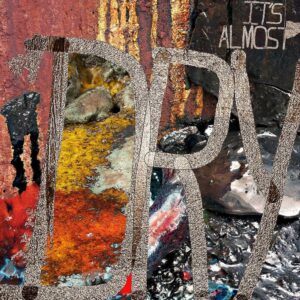 Pusha T has dropped his new album, It's Almost Dry. Arriving four years after Daytona, the LP was co-produced by Kanye West and Pharrell Williams. It features the previously shared tracks 'Neck & Wrist', 'Diet Coke', and 'Hear Me Clearly' as well as guest spots from Jay-Z, Lil Uzi Vert, Kid Cudi, Don Toliver, Labrinth, and Pusha T's brother and Clipse bandmate No Malice. It also includes the Kanye West and Kid Cudi collaboration 'Rock N Roll', which Cudi has said will be "the last song u will hear me on w Kanye." Talking to Complex earlier this year, Pusha T said of the new record: "All I'll say is this: The album of the motherfucking year is coming. A Pusha album takes a long time. It takes a long time to put this shit together, but when it comes together, ain't nothing fucking with it."
---
Fontaines D.C., Skinty Fia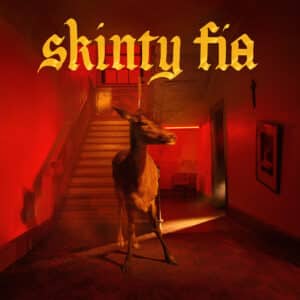 Fontaines D.C. have released their third album, Skinty Fia, via Partisan Records. For the follow-up to 2020's A Hero's Death, the band once again worked with producer Dan Carey. The title of the LP – which includes the advance singles 'I Love You', 'Jackie Down the Line', 'Roman Holiday', and the title track – is an Irish expletive that translates to English as "the damnation of the deer." Discussing the phrase in an interview with Rolling Stone, vocalist Grian Chatten said: "It sounds like mutation and doom and inevitability and all these things that I felt were congruous to my idea of Irishness abroad. Like if you go to Boston, that expression of Irishness. That's skinty fia to me. That's that mutation. That's a new thing. It's not unlicensed and it's not impure. Just because it's diaspora, it's still pure. It's just a completely new beast." Read our review of the album.
---
Spiritualized, Everything Was Beautiful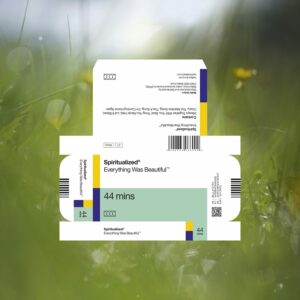 Spiritualized back with a new album called Everything Was Beautiful. Frontman J Spaceman plays 16 different instruments on the record, which features contributions from over 30 musicians and singers, including his daughter Poppy, longtime collaborator John Coxon, and the Whitechapel Bell Foundry. "There was so much information on it that the slightest move would unbalance it but going around in circles is important to me," Spaceman explained in press materials. "Not like you're spiralling out of control but you're going around and around and on each revolution, you hold onto the good each time. Sure, you get mistakes as well, but you hold on to some of those too and that's how you kind of… achieve. Well, you get there." The record was preceded by the singles 'The Mainline Song', 'Crazy', and 'Always Together With You'.
---
Hatchie, Giving the World Away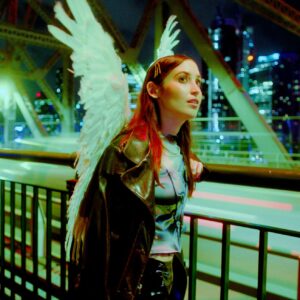 Hatchie has followed up her 2019 LP Keepsake with a new album called Giving the World Away, out now via Secretly Canadian. The record was previewed with the singles 'Lights On', 'Quicksand', 'This Enchanted', and the title track. "There's more to me than just writing songs about being in love or being heartbroken – there's a bigger picture than that," Harriette Pilbeam said in a press release. "This album really just feels like the beginning to me, and scratching the surface – and even though it's my third release as Hatchie, I feel like I'm rebooting from scratch."
---
Jane Inc., Faster Than I Can Take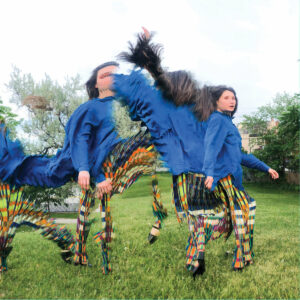 Jane Inc. – the project of Toronto-based artist Carlyn Bezic, who is known for her work as part of U.S. Girls, Ice Cream, and Darlene Shrugg – has issued her new album, Faster Than I Can Take, via Telephone Explosion Records. The follow-up to her 2021 debut Number One includes the promotional singles 'Human Being', '2120', and 'Contortionists. "At first I thought I was making a record about time," Bezic explained in a statement. "But I was actually making a record about how, in moments of intense anxiety, you're living in the past, present, and future at the same time. A million moments existing at once, real and imagined."
---
My Idea, CRY MFER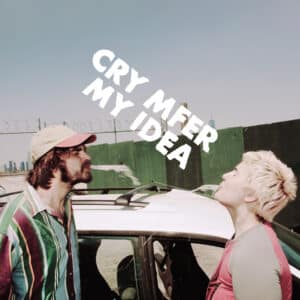 CRY MFER is the debut full-length from My Idea, the project of Palberta's Lily Konigsberg and Water From Your Eyes' Nate Amos. Out now on Hardly Art, the album follows the duo's 2021 That's My Idea EP and includes the tracks 'Lily's Phone', 'Crutch', 'Breathe You', and the title track. Konigsberg and Amos both decided to quit drinking after recording the album, which they have said represents their "collective breaking point." "In the moment I thought I was needing a big life change and shift, like I had been stuck in something, and I was right, I just went about it in a very wrong way," Konigsberg commented in a press release. "And now the thing that I'm needing, I'm getting, actually, which is through being sober and getting my life together. I was telling myself a lot of stuff through those lyrics that was subconscious. I thought I was talking to other people, but I was talking to myself."
---
claire rousay, everything perfect is already here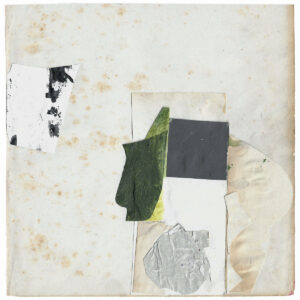 San Antonio-based artist claire rousay has put out her latest record, everything perfect is already here, via Shelter-Press. Comprised of two 15-minute pieces, the album features contributions from Alex Cunningham (violin), Mari Maurice (electronics and violin), Marilu Donovan (harp), and Theodore Cale Schafer (piano). Following the December 2021 project sometimes i feel like i have no friends as well as Never Stop Texting Me, her recent collaboration with more eaze, everything perfect is already here was mastered by Stephan Mathieu and features artwork by Katie Fuller.
---
Dama Scout, gen wo lai (come with me)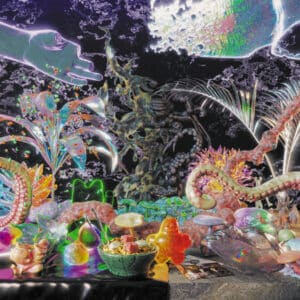 Dama Scout – the art-rock trio of vocalist/guitarist Eva Liu, bassist Luciano Rossi, and drummer Daniel Grant – have come through with their debut LP, gen wo lai (come with me), out now via Hand in Hive. Lyrically, the album draws in part from Liu's experience as a child of parents who emigrated to the UK from Hong Kong. "I definitely think the approach that we had making this music pulled a lot of things out that I probably wouldn't have been able to do myself," she said in our Artist Spotlight interview. "It definitely made me feel like I delved in deeper into certain situations and scenarios growing up, emotions and feelings that I didn't know were there. And then dealing with it in a cathartic process – just sort of moving on from it."
---
King Gizzard & the Lizard Wizard, Omnium Gatherum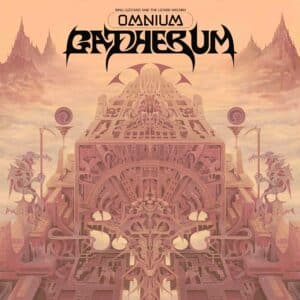 Omnium Gatherum is the latest outing from the ever-prolific King Gizzard & the Lizard Wizard. Following their 2021 albums Butterfly 3000 and L.W., the double LP was previewed with the 18-minute track 'The Dripping Tap' and 'Magenta Mountain'. "This recording session felt significant," Stu Mackenzie said in a press release. "Significant because it was the first time all six Gizzards had gotten together after an extraordinarily long time in lockdown. Significant because it produced the longest studio recording we've ever released. Significant because (I think) it's going to change the way we write and record music—at least for a while…. A turning point. A touchstone. I think we're entering into our 'jammy period.' It feels good."
---
Haru Nemuri, Shunka Ryougen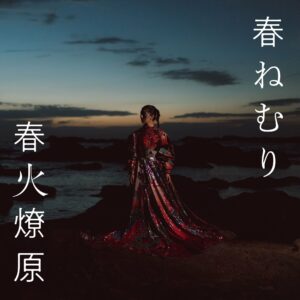 Haru Nemuri has a new album out titled Shunka Ryougen. Spanning 21 tracks, the follow-up to 2018's harutosyura incorporates elements of "modern urban innocence, constraints and homogeneity, which therefore created a feel of tension and compactness," according to Nemuri. In a press release, the Japanese singer-songwriter said that her instrumentals have developed "a feel of more wideness in natural space," adding: "I am now able to create sounds that are further closer to the ideal. When I have ideas for songs, I am just an intermediary to help bring them to life. I strive to fulfill that role."
---
Other albums out today:
Real Lies, Lad Ash; Guppy, Big Man Says Slappydoo; Bonnie Raitt, Just Like That…; S. Carey, Break Me Open; Jeanines, Don't Wait for a Sign; Undeath, It's Time… To Rise From the Grave; Roger Eno, The Turning Year; Georgia Harmer, Stay in Touch; Kathryn Joseph, for you who are the wronged; James Heather, Invisible Forces; Psychedelic Porn Crumpets, Night Gnomes; Samantha Savage Smith, Fake Nice; Bob Vylan, Bob Vylan Presents The Price of Life; Lisa Mitchell, A Place to Fall Apart; Colatura, And Then I'll Be Happy; Patrick Watson, Better in the Shade.