In this segment, we showcase the most notable albums out each week. Here are the albums out on February 24, 2023:
---
Gorillaz, Cracker Island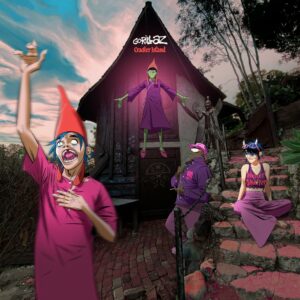 Gorillaz are back with their eighth album, Cracker Island, out now via Parlophone. It features collaborations with Thundercat, Tame Impala and Bootie Brown ('New Gold'), Stevie Nicks, Adeleye Omotayo, Bad Bunny, and Beck. The 10-track LP was recorded last year in Los Angeles alongside producers Greg Kurstin and Remi Kabaka Jr., with Murdoc, Noodle, Russel, and 2D having relocated to Silverlake, California "as they recruit new members to join 'The Last Cult', in search of the one truth to fix the world," according to press materials. "Cracker Island is the sound of change and the chorus of the collective," Noodle remarked. Read our review of the album.
---
U.S. Girls, Bless This Mess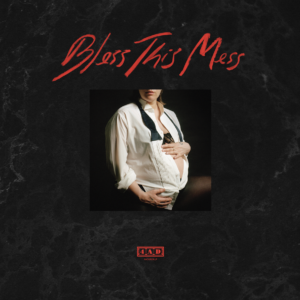 U.S. Girls have released their latest album, Bless This Mess, via 4AD. It marks Meg Remy's eighth album under the moniker, following 2020's Heavy Light. Featuring the advance tracks 'So Typically Now', 'Futures Bet', and the title song, the LP was created in tandem with the conception and birth of Remy's twin boys, and the closing track, 'Pump', samples her breast pump. Collaborators on the record include Alex Frankel of Holy Ghost!, Marker Starling, Ryland Blackinton of Cobra Starship, Basia Bulat, Roger Manning Jr. (Jellyfish and Beck), Alanna Stuart, and Remy's husband, Maximilian Turnbull. Read our review of Bless This Mess.
---
Shame, Food for Worms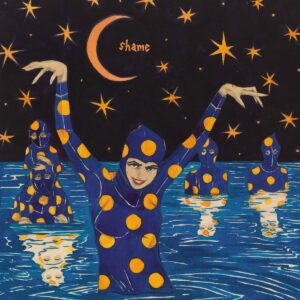 Shame have returned with a new LP, Food for Worms, out today via Dead Oceans. The follow-up to 2021's Drunk Tank Pink was produced by Flood, who has worked with the likes of U2, Nine Inch Nails, and PJ Harvey, and features the previously unveiled singles 'Fingers of Steel', 'Six-Pack', and 'Adderall'. "I don't think you can be in your own head forever," frontman Charlie Steen said in a statement about Food for Worms. "It's weird, isn't it? Popular music is about love, heartbreak, or yourself. There isn't much about your mates." He also referred to the album as "the Lamborghini of Shame records."
---
Algiers, Shook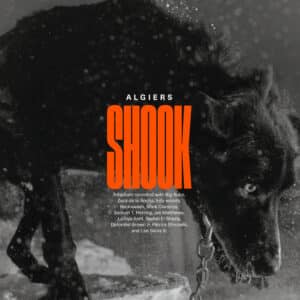 Algiers have issued a new album, Shook, today via Matador. Following their 2020 record There Is No Year, the 17-track album boasts guest spots from billy woods, Backxwash, Zack de la Rocha, Future Islands' Samuel Herring, the Dungeon Family's Big Rube, Hammered Hulls' Mark Cisneros, Lee Bains III, and more. "I think this record is us finding home," the group's Ryan Mahan in press materials. Singer Franklin James Fisher added: "It was a whole new positive experience – having a renewed relationship with the city we're from and having a pride in that. I like the idea that this record has taken you on a voyage but it begins and ends in Atlanta."
---
mui zyu, Rotten Bun for an Eggless Century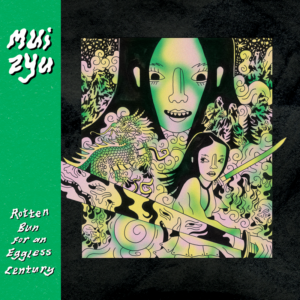 mui zyu, the project of Dama Scout's Eva Liu, has come through with her debut album, Rotten Bun for an Eggless Century, via Father/Daughter Records. Following the 2021 EP a wonderful thing vomits, the record was co-produced with Liu's bandmate Luciano Rossi and includes the early singles 'Rotten Bun', 'Ghost with a Peach Skin', 'Sore Bear', 'Dusty', and 'Talk to Death'. "The 'rotten bun' refers to the rotting heart of the lonesome warrior," Liu explained in a press release. "We have to overcome these initial fiends who mock, bully, hurt by becoming strong enough whereby we are unaffected by their 'rotten tongues'… A bit like a tutorial to a video-game where you are guided through the introduction and still have to destroy a final boss as part of your training."
---
Philip Selway, Strange Dance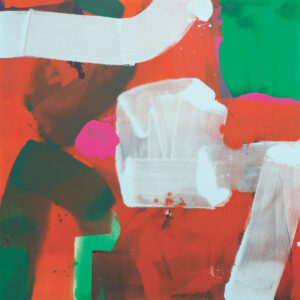 Radiohead's Philip Selway has released his first solo album since 2014's Weatherhouse. Out now via Bella Union, Strange Dance features guest contributions from Hannah Peel, Adrian Utley, Quinta, Marta Salogni, Valentina Magaletti, and Laura Moody, as well as the advance tracks 'Check for Signs of Life', 'Picking Up Pieces', and 'Strange Dance'. "The scale of it was very deliberate for me, from the outset," Selway said of the album. "I wanted the soundscape to be broad and tall but somehow get it to wrap around this intimate vocal at the heart of it." He added, "One of the things I've liked about this record is it's me as a 55-year-old not trying to hide that fact. It feels kind of unguarded rather than seeing that ageing process as something that needs to be hidden."
---
Iris DeMent, Workin' on a World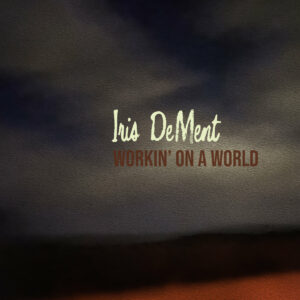 Iris DeMent has issued her seventh album, Workin' on a World. It marks the singer-songwriter's first LP since 2015's The Trackless Woods, and her first of original material since 2011. She pieced the record together with collaborators Richard Bennett, Jim Rooney, and Pieta Brown in Nashville over the past six years. "Every day some new trauma was being added to the old ones that kept repeating themselves, and like everybody else, I was just trying to bear up under it all," she recalled in press materials. "My mom always had a way of finding the song that would prove equal to whatever situation we were facing. Throughout my life, songs have been lending me a hand. Writing songs, singing songs, putting them on records, has been a way for me to extend that hand to others."
---
Miss Grit, Follow the Cyborg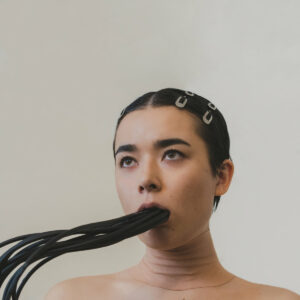 Follow the Cyborg is the debut album from Miss Grit, aka New York-based, Korean-American artist Margaret Sohn. Released via Mute, the follow-up to 2021's Impostor EP was recorded entirely in their home studio and features contributions from Stella Mozgawa of Warpaint, Aron Kobayashi Ritch of Momma, and Pearla. Sohn cites films including Her, Ex Machina, and Ghost in the Shell, as well as essays by Jia Tolentino and Donna Horroway's A Cyborg Manifesto, as inspirations for the record, which was preceded by the singles 'Like You', 'Lain (phone clone)', 'Nothing's Wrong', and the title track.
---
Death Valley Girls, Islands in the Sky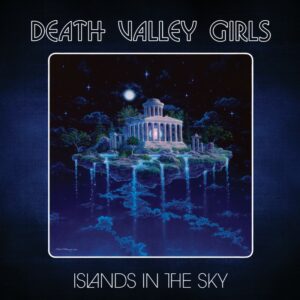 Death Valley Girls have put out their latest LP, Islands in the Sky, via Suicide Squeeze Records. Bandleader Bonnie Bloomgarden came up with the album's title while she was bedridden with a mysterious illness that lasted five months, explaining, "When I was sick I had to sleep most of the day. I kept waking up every few hours with an intense message to take care of the island, feed the island…I have no idea why, but making music for the island kept coming up… I started to wonder if it would be possible to write a record with messages of love to my future self." She added, "I realized that if we are all part of one cosmic consciousness, as we [Death Valley Girls] believe, then Islands in the Sky could serve not only as a message of love and acceptance to myself, but also from every self to every self, because we are all one!"
---
Carol, More Than a Goodbye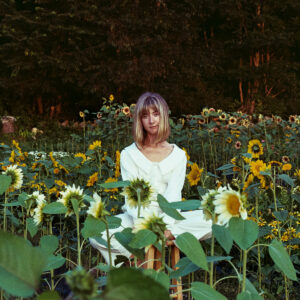 More Than a Goodbye is the debut full-length from New York-based singer-songwriter Carolyn Flaherty, who records Carol. Following her 2019 EP Softest Destroyer, the album was laid down in the summer of 2020. "The songs on this album are about the most simple dualities and the most simple ceremonies that we can see all the time," Carol shared in a statement. "I'm not only thinking about the languages that exist between people, but also the language between worlds, between us and nature, and how as much as language can help us communicate, it can also prohibit us from learning things in so many ways."
---
Other albums out today:
Yeat, Aftërlyfe; Quinnie, flounder; Gina Burch, I Play My Bass Loud; BIG|BRAVE, nature morte; Sam Gendel, COOKUP; Don Toliver, Love Sick; Dougie Poole, The Rainbow Wheel of Death; Tink, Thanks 4 Nothing; Model/Actriz, Dogsbody; Gracie Abrams, Good Riddance; Model/Actriz, Dogsbody; Hundred Reasons, Glorious Sunset; Jenny O., Spectra;  David Brewis, The Soft Struggles; Babymetal, The Other One; Logic, College Park; Godsmack, Lighting Up the Sky; The Necks, Travel; Yosuke Tokunaga, 8 Quadrants; Chicks on Speed, Uploading the Human; Saint Abdullah & Jason Nazary, Evicted in the Morning.