In this segment, we showcase the most notable albums out each week. Here are the albums out on June 2, 2023:
---
Foo Fighters, But Here We Are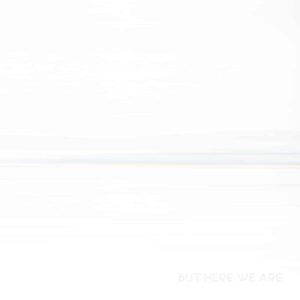 Foo Fighters are back with a new album, But Here We Are, their first since Taylor Hawkins passed away suddenly last year. Ahead of its release, the band previewed the follow-up to 2021's Medicine at Midnight with the singles 'Rescued', 'Under You', and 'Show Me How', which features guest vocals from Dave Grohl's daughter Violet. According to press materials, the record is "the first chapter of the band's new life," channeling "the naiveté of Foo Fighters' 1995 debut, informed by decades of maturity and depth."
---
Bully, Lucky for You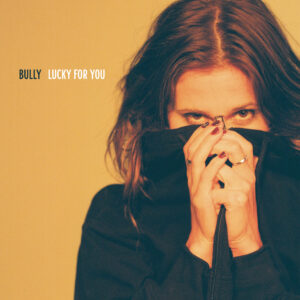 Bully, the project led by singer-songwriter Alicia Bognanno, has released a new album, Lucky for You, via Sub Pop. Following 2020's Sugaregg, the record was preceded by the Soccer Mommy collaboration 'Lose You', as well as the singles 'Change Your Mind', 'Days Move Slow', 'Hard to Love'. It was recorded over a seven-month period at MMK Studios and Bognanno's Nashville home, with help from producer JT Daly and mastering by Joe LaPorta at Sterling Sound. "With every record, I feel more and more secure in terms of doing what I want," Bognanno said in press materials. "For this one, I wanted to be as creative as possible with these songs."
---
Noel Gallagher's High Flying Birds, Council Skies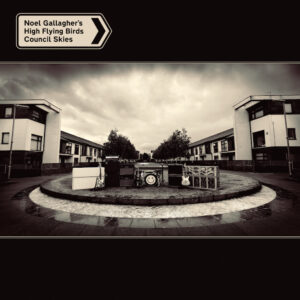 Noel Gallagher's High Flying Birds have returned with their fourth LP, Council Skies, out now via Sour Mash Record. Gallagher recorded the follow-up to 2017's Who Built the Moon? at his Lone Star Sound Recording Studios in London, co-producing it with longtime collaborator Paul 'Strangeboy' Stacey. "It's going back to the beginning. Daydreaming, looking up at the sky and wondering about what life could be … that's as true to me now as it was in the early '90s," he said in a statement. "When I was growing up in poverty and unemployment, music took me out of that. Top of the Pops on TV transformed your Thursday night into this fantasy world, and that's what I think music should be. I want my music to be elevating and transforming in some way."
---
Beach Fossils, Bunny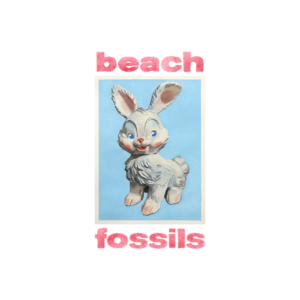 Beach Fossils have put out Bunny, their first studio album in six years. The follow-up to 2017's Somersault includes the previously released singles 'Don't Fade Away', 'Dare Me', and 'Run to the Moon', and 'Seconds'. "When I wrote the first record, there were no choruses; it was instrumental guitar parts in between verses," frontman Dustin Payseur said in a statement. "This is the first record where I've consciously thought about writing a chorus. Read our interview with Payseur about some of the inspirations behind the record, including Los Angeles, parenthood, and the combination of coffee and Ativan.
---
Protomartyr, Formal Growth in the Desert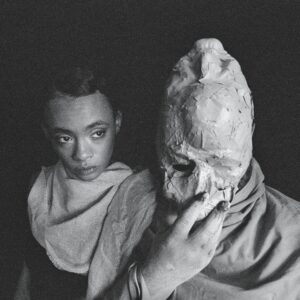 Protomartyr have dropped their latest LP, Formal Growth in the Desert, through Domino. The follow-up to 2020's Ultimate Success Today includes the advance tracks 'Elimination Dances' and 'Make Way'. Guitarist Greg Ahee co-produced the album alongside Jake Aron. "The desert is more of a metaphor or symbol, of emotional deserts, or a place or time that seems to lack life," frontman Joe Casey said of the album's title. The last three years have been a period of significant transition for Casey, a time in which he lost his mother and moved out of the Detroit home his family had owned since before his birth. "The band still being viable was very important to me," Casey added, "and it definitely lifted my spirits."
---
Body Type, Expired Candy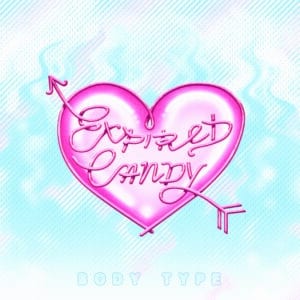 Australian garage-rockers Body Type have followed up last year's Everything Is Dangerous But Nothing's Surprising with their sophomore LP, Expired Candy. Out now via Poison City Records, the record was previewed with the singles 'Miss the World' and 'Holding On'. "Expired Candy is filled with hope, love, and danger, dancing with delicious uncertainty. In pursuit of joy we dreamed up songs about mothers, sisters, dogs, nans; family tantrums, forward motion, falling in love, platonic or romantic, with someone or self," the band reflected in a statement. "Heart breaks, tooth will shatter, but she'll be there when it really matters. Flirty, feral and defiant, just how we like it. From our wild heart to yours, Body Type."
---
McKinley Dixon, Beloved! Paradise! Jazz!?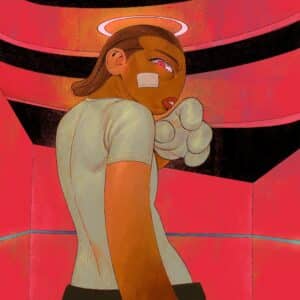 McKinley Dixon has unveiled his new album first for City Slang, Beloved! Paradise! Jazz!?. Ahead of its release, the Chicago-based rapper shared the singles 'Sun, I Rise' (featuring Angélica Garcia), 'Tyler, Forever', 'Run, Run, Run', and the title track. The album follows Dixon's 2021 debut For My Mama and Anyone Who Look Like Her. "I was making these really dense and chaotic songs, stuffing whatever thought I had into five and a half minutes," Dixon said in press materials. "With this one, I thought, 'What if I tried to keep that intensity and same denseness with shorter, catchier songs?'"
---
Speakers Corner Quartet, Further Out Than the Edge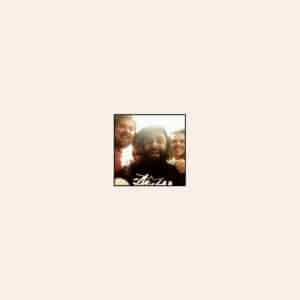 Speakers Corner Quartet, the London collective that takes its name from the Brixton spoken word and hip-hop session at which they were the house band, have issued their debut LP. Further Out Than the Edge features contributions from Tirzah, Kelsey Lu, Shabaka Hutchings, Coby Sey, Sampha, Kae Tempest, Mica Levi, LEILAH, Joe Armon-Jones, Lawfawndah, Léa Sen, and more. "We're all one living, breathing organism when it comes to playing," flute player Biscuit said. "This is the refined, final and definitive version of this project."
---
Other albums out today:
Rancid, Tomorrow Never Comes; Louise Post, Sleepwalker; Wicca Phase Springs Eternal, Wicca Phase Springs Eternal; Rufus Wainwright, Folkocracy; Ben Folds, What Matters Most; Knower, Knower Forever; Lost Under Heaven, Something Is Announced By Your Life!; Juan Wauters, Wandering Rebel; Laraaji & Kramer, Baptismal; RVG, Brain Worms; Ben Harper, Wide Open Light; Woo, Into The Heart Of Love; Spy, Satisfaction; Avenged Sevenfold, Life Is But a Dream…; lovelytheband, if we're being honest; David Toop & Lawrence English, The Shell That Speaks the Sea.