In this segment, we showcase the most notable albums out each week. Here are the albums out on June 30, 2023:
---
Joanna Sternberg, I've Got Me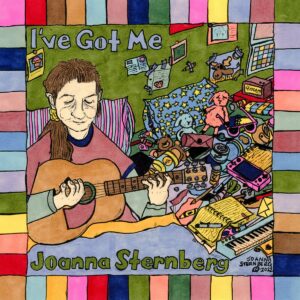 I've Got Me is the second album by New York City singer-songwriter Joanna Sternberg, following 2019's Then I Try Some More. It was recorded with producer Matt Sweeney and engineer Daniel Schlett at Strange Weather in Williamsburg, Brooklyn. "I pretty much stayed out of Joanna's way, let them know they sounded great and allowed the music to happen," Sweeney said of the process, adding: "For me, this album is a dead-on example of how the more brave and clear an artist is in expressing their own world, the stronger it resonates with strangers." The singles 'Stockholm Syndrome', 'Mountains High', 'People Are Toys to You', and the title track arrived ahead of the release.
---
Lil Uzi Vert, Pink Tape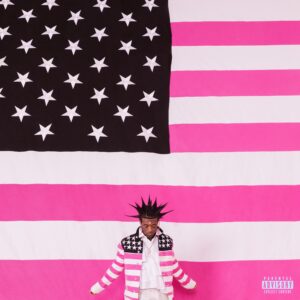 Lil Uzi Vert is back with a new album, Pink Tape. It follows the rapper's 2020 effort Eternal Atake as well as last year's Red & White EP. Spanning 22 tracks, the record features guest appearances from Travis Scott, Nicki Minaj, Bring Me the Horizon, Don Toliver, and BABYMETAL. In a trailer posted earlier this week, Uzi is seen fighting a villain to retrieve their pink diamond, a $30 million jewel they had pierced into their forehead in real life in February 2021. The album's first single, 'Just Wanna Rock', arrived in November.
---
Grian Chatten, Chaos for the Fly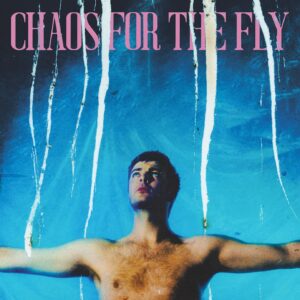 Fontaines D.C. vocalist Grian Chatten has put out his debut solo LP, Chaos for the Fly, via Partisan Records. Co-produced with longtime Fontaines D.C. collaborator Dan Carey, the album was preceded by the singles 'All of the People', 'Last Time Every Time Forever', 'The Score', and 'Fairlies'. "I just thought: I want to do this myself," Chatten explained in a statement. "I know where we as a band are going next and that's not where I want to go with this. I've got a couple of exaggerated aspects of my soul that I wanted to express. The rest of the band are all creative and songwriters in their own right, too. I didn't want to go to them and be like, 'No, every single thing has to be like this.' I didn't want to compromise with these songs in that way." Read our review of Chaos for the Fly.
---
Angelo De Augustine, Toil and Trouble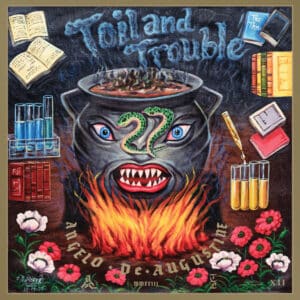 Angelo De Augustine has released his fourth album, Toil and Trouble, via Asthmatic Kitty. The California songwriter wrote, recorded, produced, and mixed the follow-up to 2019's Tomb on his own, playing 27 different instruments. "I was really overwhelmed by everything going on just around me and in the world," De Augustine said in our Artist Spotlight interview. "I sort of used a counter-world in the writing, a place to write from, but also to live inside, because it's just too overwhelming. I think it was at times a reflection of real life with the album, but it's also an escape. You have these two juxtaposed things that are clashing, but they're also kind of making this new world that hopefully, I don't know, ends in some kind of understanding or solace about things."
---
Lucinda Williams, Stories from a Rock n Roll Heart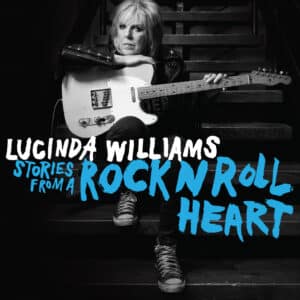 Lucinda Williams has issued a new album, Stories from a Rock n Roll Heart, via Highway 20 Records/Thirty Tigers. The roots icon worked on the LP with her husband and manager Tom Overby and producer Ray Kennedy (Car Wheels on a Gravel Road and Good Souls Better Angels). Bruce Springsteen, Patti Scialfa. Angel Olsen, Margo Price, Jeremy Ivey, Jesse Malin, Buddy Miller, and Tommy Stinson provided backing vocals on the album, which includes the previously released singles 'New York Comeback', 'Stolen Moments', 'Where the Song Will Find Me', and 'Rock N Roll Heart'.
---
The Japanese House, In the End It Always Does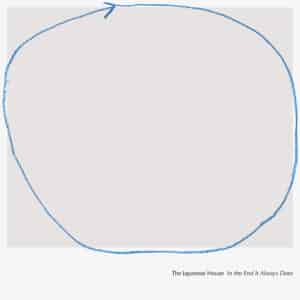 Amber Bain has dropped her sophomore album as the Japanese House, In the End It Always Does, out now via Dirty Hit. The 12-track LP, which follows 2019's Good at Falling and the 2020 EP Chewing Cotton Wool, was made in collaboration with the 1975's George Daniel and London-based producer Chloe Kraemer. It features appearances from Bon Iver's Justin Vernon, MUNA's Katie Gavin, Matty Healy, and Charli XCX, as well as the promotional singles 'One for sorrow, two for Joni Jones', 'Sunshine Baby', 'Sad to Breathe', and 'Boyhood'.
---
Brigid Mae Power, Dream From the Deep Well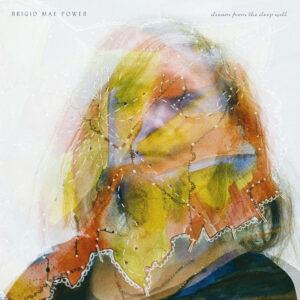 Brigid Mae Power has followed up 2020's Head Above the Water with a new album, Dream From the Deep Well, via Fire. Ahead of its release, the singer-songwriter shared the singles 'Waterford Song', 'Counting Down', 'I Must Have Been Blind', and the title track. "It's a deep dig, as the title track suggests," she said of the album. "I was sick of the superficial nature of politics and music; it was written out of frustration at people who talk a lot but do nothing, especially in the sad and difficult times we've all just encountered."
---
Sweeping Promises, Good Living Is Coming for You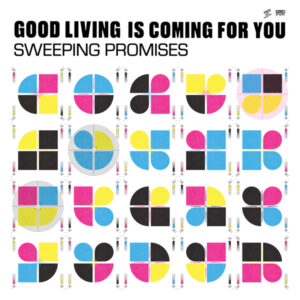 Sweeping Promises' sophomore album, Good Living Is Coming for You, has arrived via Sub Pop. The Kansas duo – Lira Mondal and Caufield Schnug – previewed the Hunger for a Way Out follow-up with the singles 'Eraser', 'You Shatter', and the title track. According to press materials, "Gone is the Boston brutalist ambience of their subterranean concrete laboratory and the revelatory single mic recording technique. In its place, a retired and resplendent nude painting studio in Lawrence, Kansas, bathed in light with high ceilings and hardwood floors. Guided once again by their surrounding architecture, a reverb-rich space remains the defining element at the heart of their highly stylized sound."
---
Other albums out today:
Suzie True, Sentimental Scum; Hayden Pedigo, The Happiest Times I Ever Ignored; bdrmm, I Don't Know; Do Nothing, Snake Sideways; death's dynamic shroud, After Angel; The Body, I Shall Die Here / Earth Triumphant; Loma Prieta, Last;  Body of Light, Bitter Reflection; Chester Watson, fish don't climb trees; John Carroll Kirby, Blowout; Divide and Dissolve, Systemic; Nothing But Thieves, Dead Club City; Mong Tong 夢東, Tao Fire 道火; Big Girl, Big Girl vs. God; Olivia Dean, Messy; Ash Walker, Astronaut; Rylo Rodriguez, Been One; Hataałii, Singing Into Darkness; Kinzua, None of the Above.