In this segment, we showcase the most notable albums out each week. Here are the albums out on September 24, 2021:
---
Ada Lea, one hand on the steering wheel the other sewing a garden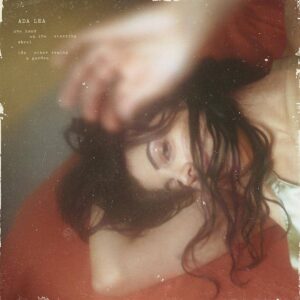 Ada Lea has returned with her sophomore album, one hand on the steering wheel the other sewing a garden, out now via Saddle Creek. Recorded with producer and Phoebe Bridgers collaborator Marshall Vore, the follow-up to 2019's what we say in private is set in Alexandra Levy's hometown of Montreal, with each song existing as "a dot on a personal history map of the city where Levy grew up," according to a press release. one hand was preceded by the singles 'damn', 'hurt', 'partner', and 'can't stop me from dying'. The physical record is accompanied by a map of song locations and a songbook with chords and lyrics.

---
Sufjan Stevens & Angelo De Augustine, A Beginner's Mind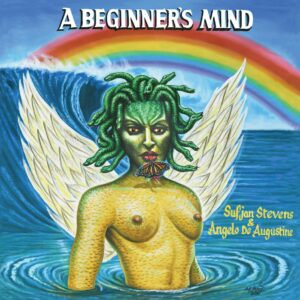 Sufjan Stevens and Angelo De Augustine have released their new collaborative LP, A Beginner's Mind, via Asthmatic Kitty Records. According to press materials, the album's 14 tracks are "(loosely) based on (mostly) popular films—highbrow, lowbrow and everything in between," and began to take shape when the two musicians decamped to a cabin in upstate New York for a month-long songwriting sabbatical. They soon found their songs reflecting the films they had been watching, resulting in "less a 'cinematic exegesis' and more a 'rambling philosophical inquiry'." A Beginner's Mind includes the advance tracks 'Cimmerian Shade', 'You Give Death A Bad Name', 'Back To Oz', 'Fictional California', 'Reach Out', and 'Olympus'.
---
Macie Stewart, Mouth Full of Glass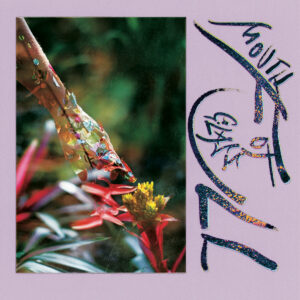 Macie Stewart, the composer, multi-instrumentalist, and songwriter best known as one half of the Chicago band Ohmme, has issued her debut solo album. Featuring the previously released singles 'Finally' and 'Garter Snake' featuring Sen Morimoto, the LP is titled Mouth Full of Glass and it's out now via Orindal. "Life is a perpetual discovery of your own habits and perceptions," Stewart said in press materials. "This record is about digging into and embracing those less favorable parts of yourself in order to shed them. The hope is always to be present and true with yourself while honoring who you once were, and who you could be. It's important to give ourselves empathy and space to discover who that is." Read our Artist Spotlight interview with Macie Stewart.
---
Japanese Breakfast, Sable (Original Video Game Soundtrack)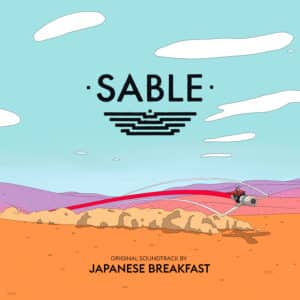 Japanese Breakfast has released her soundtrack to the video game Sable (via Sony Music Masterworks). Following her recent studio album Jubilee, Sable (Original Video Game Soundtrack) is composed of 32 tracks of instrumental and vocal music for the open world exploration game, which is also out today. "I was so lucky Daniel Fineberg and Gregorios Kythreotis from Shedworks invited me onto this game so early on," Michelle Zauner said in a statement. "I was immediately captivated by the world they'd built, a desert planet filled with mysterious natural and architectural wonders, and the story they'd imagined, one of a young girl coming of age through exploration. It was important to me that each biome in this world felt unique. I used woodwinds and vocal layering to make monumental ruins feel ancient and unknown, industrial samples and soft synths to make atomic ships feel cold and metallic, classical guitar and bright piano to make encampments feel cozy and familiar."
---
The Ophelias, Crocus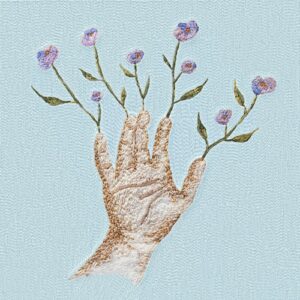 Ohio four-piece The Ophelias have put out their third album, Crocus. Out now via Joyful Noise, the follow-up to 2018's Almost includes the previously released singles 'The Twilight Zone', 'Vapor', 'Sacrificial Lamb', the Julien Baker-featuring 'Neil Young On High', and the title track. "Crocus represents that state of flux, between dreaming and reality or internal reflection and external action," vocalist/guitarist Spencer Peppet explained in press materials. "I had to wring this all out of my chest, and doing that is very vulnerable. But being in a band with such a strong sense of community, trust, care, and love makes that process a lot easier."
---
Public Service Broadcasting, Bright Magic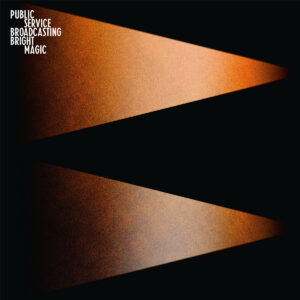 Public Service Broadcasting have released their fourth album, Bright Magic, out now via Play It Again Sam. The band's latest LP was inspired by J. Willgoose, Esq.'s move to Berlin in April 2019 to January 2020: "Doing this felt inevitable, somehow," he explained in a statement. "In my head, it was whirring and pulsing away for a long time, even before Every Valley – this fascinating, contrary, seductive place. I knew the album was going to be about the city, and its history and myths, and I was going to move there. So it's quite a personal story. It's become an album about moving to Berlin to write an album about people who move to Berlin to write an album…"
---
Other albums out today:
Mac McCaughan, The Sound of Yourself; One Step Closer, This Place You Know; BOYS NOIZE, +/i; Absolutely Free, Aftertouch; Andy Shauf, Wilds; The Body & BIG|BRAVE, Leaving None But Small Birds; Ashley Shadow, Only The End; Nao, And Then Life Was Beautiful; Poppy, Flux; Joey Purp, UpLate; Cold War Kids, New Age Norms 3; Angels & Airwaves, LIFEFORMS; Natalie Imbruglia, Firebird.