In this segment, we showcase the most notable albums out each week. Here are the albums out on October 29, 2021:
---
The War on Drugs, I Don't Live Here Anymore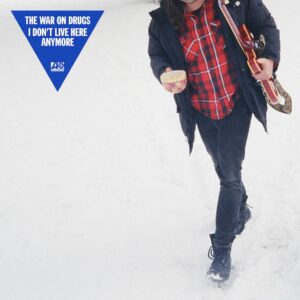 The War on Drugs are back with their fifth studio album, I Don't Live Here Anymore, out now via Atlantic Records. The follow-up to the band's Grammy-winning 2017 record A Deeper Understanding was preceded by the singles 'Living Proof', 'Change', and the title track. It was co-produced by frontman Adam Granduciel and Shawn Everett. "From a songwriting point of view, I was set on having everything be concise and clear," Granduciel said of the new LP in an interview with Pitchfork. "I wanted to cut as much fat as possible. I wanted things to have an arc and be dynamic. Most albums are illusions of a band playing, and as we kept working, the idea of the songs existing in a live environment became really important to me. What would this feel like on a stage? We wanted to make it feel as unproduced as possible, trying to make it sound like a band in a room."
---
Tori Amos, Ocean to Ocean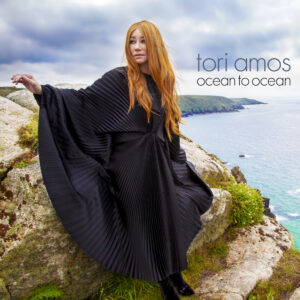 Tori Amos has a new album out called Ocean to Ocean (via Decca). Her first full-length since 2017's Native Invader, Amos wrote the LP during lockdown at her home in Cornwall, England. "This is a record about your losses, and how you cope with them," she explained in a statement. "Thankfully when you've lived long enough, you can recognize you're not feeling like the mom you want to be, the wife you want to be, the artist you want to be. I realized that to shift this, you have to write from the place where you are. I was in my own private hell, so I told myself, then that's where you write from—you've done it before…." Ocean to Ocean includes the advance tracks 'Speaking With Trees' and 'Spies'.
---
Charlotte Cornfield, Highs in the Minuses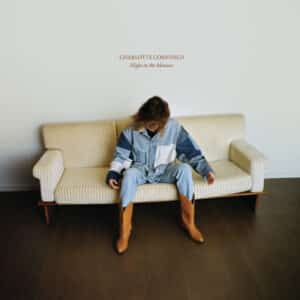 Charlotte Cornfield has released her new album, Highs in the Minuses, through Polyvinyl and Double Double Whammy. Following the Canadian singer-songwriter's 2019 album The Shape of Your Name, the new LP was recorded in Montreal with bassist Alexandra Levy (Ada Lea) and drummer Liam O'Neill (Suuns) at the studio of Howard Bilerman. It includes the previously released tracks 'Drunk for You', 'Partner In Crime', and 'Headlines'.
---
Geese, Projector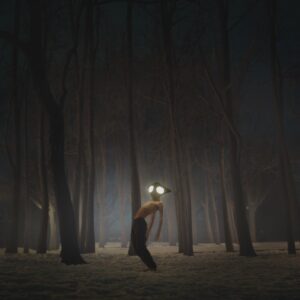 Brooklyn band Geese have put out their debut LP, Projector, via Partisan Records/PIAS. Previewed by the singles 'Disco', 'Low Era', and the title track, the album was written, produced, and recorded by the five-piece while they were still in high school and was mixed by Dan Carey. Talking about the album's themes in our Artist Spotlight interview, vocalist Cameron Winter said: "Back in early high school, I was trying to make these broad-strokes messages that were really dark and edgy. And for this one, I don't think I was ready to do like a soul-bearing thing that much, so I usually tried to inhabit maybe different characters or tell something that has less of an overarching conceptual theme that everything sticks to and more like vignetted, small, low-stakes narratives."
---
Marissa Nadler, The Path of the Clouds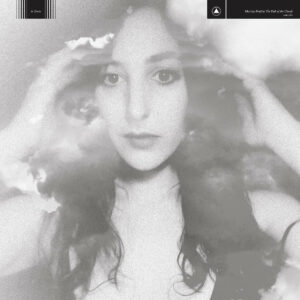 Marissa Nadler has issued her latest album, The Path of the Clouds, out now via Sacred Bones/Bella Union. Marking the singer-songwriter's first solo record of original material since 2018's For My Crimes, the LP features contributions from Nadler's piano teacher Jesse Chandler (a member of Mercury Rev and Midlake), Mary Lattimore, Simon Raymonde, Emma Ruth Rundle, Black Mountain's Amber Webber, and Milky Burgess. The album was preceded by the singles 'Bessie, Did You Make It?' and 'If I Could Breathe Underwater'.
---
Lunar Vacation, Inside Every Fig Is a Dead Wasp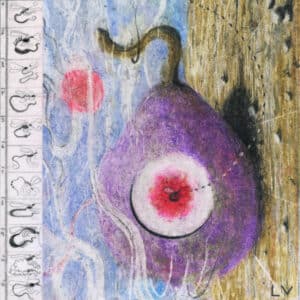 Lunar Vacation's debut album, Inside Every Fig Is a Dead Wasp, has arrived via Keeled Scales. The record was produced by Daniel Gleason of Grouplove and includes the previously unveiled singles 'Where Is Everyone?', 'Shrug', 'Mold', and 'Gears'. It follows two EPs, Swell and Artificial Flavors, which the Atlanta-based group – led by singer-songwriters Grace Repasky and Maggie Geeslin – self-released shortly after graduating high school.
---
Lily Konigsberg, Lily We Need to Talk Now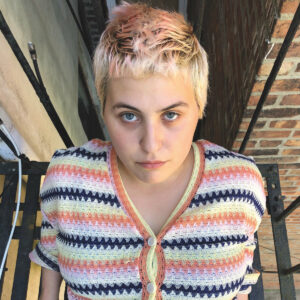 Lily Konigsberg has dropped her debut solo album, Lily We Need to Talk Now, via Wharf Cat. Following her compilation The Best of Lily Konigsberg Right Now, which came out in March of this year, the Palberta member's first full-length LP features the previously shared songs 'That's The Way I Like It' and 'Sweat Forever'. "My lyrics are not happy all of the time," Konigsberg remarked in press materials. "There's a lot of sadness or strangeness in them. This album is clearly about breaking up with somebody that I love. But in all of my music, there's humor. I don't take myself too seriously."
---
Sam Evian, Time to Melt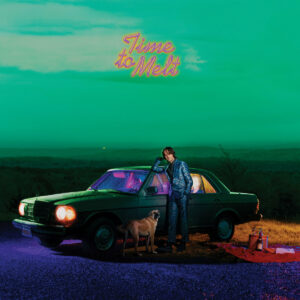 Time to Melt is the debut album from Sam Evian, the alias of singer-songwriter and producer Sam Owens. The LP, which he recorded and produced himself, features contributions from the likes of Spencer Tweedy, Chris Bear, and the War On Drugs' Jon Natchez, as well as Evian's partner Hannah Cohen. His debut for Fat Possum, Time to Melt follows his 2018 record You, Forever and includes the advance singles  'Knock Knock' and 'Easy to Love'.
---
Coco, Coco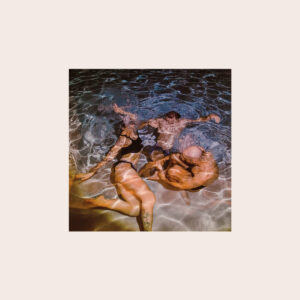 Coco – the project of Maia Friedman (of Dirty Projectors, Uni Ika Ai), Dan Molad (of Lucius, Chimney), and Oliver Hill (of Pavo Pavo, Dustrider) – have issued their debut self-titled album. The band recorded the LP in three studios across the USA: The Paella Pit in LA, Three Sirens in Nashville, and the Lake House in Spicewood, Texas. It follows a run of anonymous single releases and includes the songs 'Anybody's Guess', 'Knots' and 'Come Along'.
---
Other albums out today:
Mastodon, Hushed and Grim; Mary Lattimore, Collected Pieces II; Lone, Always Inside Your Head; Lotic, Water; Bat Fangs, Queen of My World; Mick Jenkins, Elephant In The Room; Billy Bragg, The Million Things That Never Happened; Furrows, Fisher King; Ed Sheeran, =.