In this segment, we showcase the most notable albums out each week. Here are the albums out on August 19, 2022:
---
Cass McCombs, Heartmind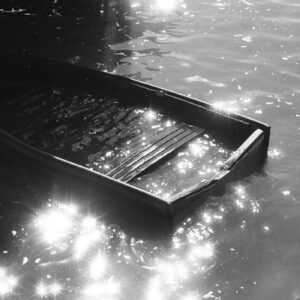 Cass Mccombs has issued his latest album, Heartmind, via ANTI-. The follow-up to 2019's Tip of the Sphere was recorded with three different producers – Shahzad Ismaily, Buddy Ross, and Ariel Rechtshaid – and was mixed by Rob Schnapf. It features contributions from Wynonna Judd, Danielle Haim, Joe Russo, Kassa Overall, the Chapin Sisters, Frank LoCrasto, and Nestor Gomez, as well as the advance tracks 'Unproud Warrior', 'Belong to Heaven', and 'Karaoke'. ​​The liner notes include the following quote from Sufi mystic Ibn Arabi: "So my heart has become capable of any form/ My heart has become receptive of any form." Check out our review of Heartmind.
---
Demi Lovato, HOLY FVCK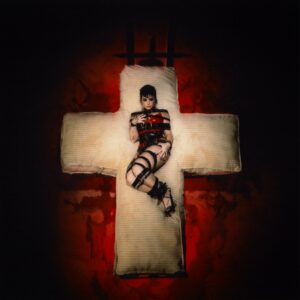 Demi Lovato is back with a new album called HOLY FVCK. Following last year's Dancing With the Devil…The Art of Starting Over, the record was previewed with the singles 'SUBSTANCE', 'SKIN OF MY TEETH', and '29'. "The process of making this album has been the most fulfilling yet, and I'm grateful to my fans and collaborators for being on this journey with me," Lovato said in a statement. "Never have I been more sure of myself and my music, and this record speaks that for itself. To my Lovatics who have been rocking out with me since the beginning and those who are just now coming along for the ride, thank you. This record is for you."
---
Hot Chip, Freakout/Release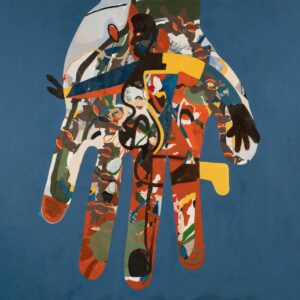 Hot Chip have returned with a new album, Freakout/Release, out now via Domino. The follow-up to 2019's A Bath Full of Ecstasy was written and recorded in the group's Relax & Enjoy studio in East London, a space that Al Doyle put together before and during the first year of the pandemic. "By the time we were able to be back together, we were turning on a tap and having a lot of ideas being poured out quite quickly," lead singer Alexis Taylor said in press materials. Doyle added, "Everything's on all the time, and it's very easy to capture what we're doing." Commenting on the album's themes, Joe Goddard said: "We were living through a period where it was very easy to feel like people were losing control of their lives in different ways. There's a darkness that runs through a lot of those tracks." Read our review of the album.
---
The Mountain Goats, Bleed Out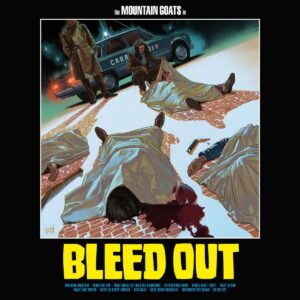 The Mountain Goats have a new album out called Bleed Out, which follows last year's Dark in Here. Produced in its entirety by Bully's Alicia Bognanno, the album was recorded within a week at Sylvan Esso's Betty Studios near Chapel Hill, North Carolina and draws inspiration from "action movies from the '60s, '70s, and '80s." Frontman John Darnielle explained in a statement: "I got this idea to write a bunch of songs where they were all uptempo mini-action movies. Plots, characters, heists, hostages, questionable capers, getaway cars, all that stuff. Gas pedal glued to the floor." The singles 'Mark on You', 'Training Montage' and 'Wage Wars Get Rich Die Handsome' preceded the record.
---
Why Bonnie, 90 in November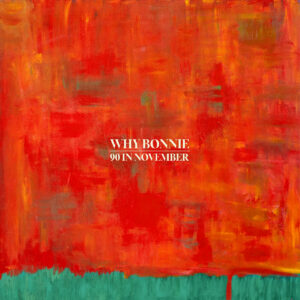 Out today via Keeled Scales, 90 in November is the debut album from Why Bonnie – the indie rock quintet composed of singer-singer-songwriter Blair Howerton, keyboardist Kendall Powell, guitarist Sam Houdek, bassist Chance Williams, and drummer Josh Malett. The follow-up to 2020's Voice Box EP was recorded with Tommy Read (Lomelda, alexalone) at Lazybones Audio in Silsbee, Texas. "I think a lot of these songs were me processing the past in this very rare moment of stillness," Howerton said in our Artist Spotlight interview. "I think it's really cool that we were able to find that stillness in Silsbee when we were recording as well, because I think that it comes out in the music, that idea of coming to terms with your past in the present moment – not running away from it, just sitting with it and accepting it for what it is."
---
THICK, Happy Now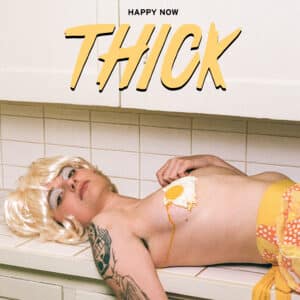 THICK have dropped their sophomore album, Happy Now, via Epitaph. The 11-song effort finds the Brooklyn trio reuniting with producer Joel Hamilton, who worked on their 2020 debut 5 Years Behind. "Most of our songs lean toward optimism, even when there's a lot of pain in them," vocalist/guitarist Sist said in press materials. "It's not about toxic positivity or trying to force yourself into happiness; it's about recognizing that it's okay to feel a whole spectrum of emotions, and then getting to the other side and really growing from your experiences." Happy Now features the previously shared singles 'Loser', 'Tell Myself', and 'Happiness'.
---
Eli Winter, Eli Winter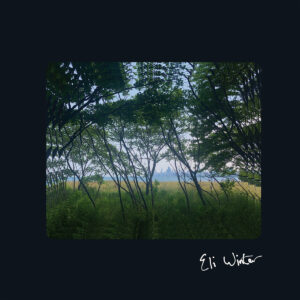 Chicago-based guitarist and composer Eli Winter has released his self-titled album today via Three Lobbed. Following 2020's Unbecoming and his 2021 collaboration with Cameron Knowler, Anticipation, Eli Winter features contributions from Knowler, Yasmin Williams, Ryley Walker, David Grubbs, Tyler Damon, jaimie branch, and more. It was preceded by the singles 'Davening in Threes' and 'From a Chisos Bluebonnet'. "I hope the sense of looking for hope in its seeming absence comes through, and the inherent struggles of maintaining faith," Winter said of 'From a Chisos Bluebonnet' in a press release. "In that – and, I think, the music –it's a microcosm of the album."
---
Phoebe Green, Lucky Me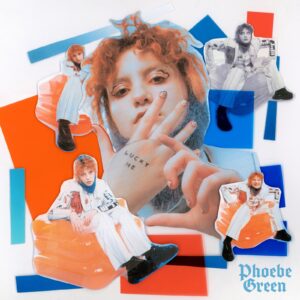 Manchester artist Phoebe Green has put out her debut album, Lucky Me, via Chess Club Records. The record spans 13 tracks, including the early singles 'Just A Game', 'Make It Easy', 'Sweat', and the title track. "This album, for obvious reasons, means more to me than anything I've done… I don't think I've ever felt more vulnerable," Green said in a press release. "Lucky Me is such a raw depiction of how I process experiences and how they seep into my every day actions. I only began to acknowledge my emotions upon writing this album, it has allowed me to heal in so many ways, and I hope it has the capability of doing the same for others."
---
Other albums out today:
Russian Circles, Gnosis; Röyksopp, Profound Mysteries II; LIFE, North East Coastal Town; Spielbergs, Vestli; Panic! at the Disco, VIVA LAS VENGEANCE; Oneida, Success; Loudon Wainwright III, Lifetime Achievement; Terence Etc., V O R T E X; Lauran Hibberd, Garageband Superstar; Silversun Pickups, Physical Thrills; Marketa Irglova, LILA; MOTORPSYCHO, Ancient Astronauts; Aitch, Close to Home; The Watkins Family Hour, Vol. II; Szun Waves, Earth Patterns; Heilung, Drif; Local Artist, Expanding Horizons; Triathalon, Spin.