In this segment, we showcase the most notable albums out each week. Here are the albums out on September 9, 2022:
---
Jockstrap, I Love You Jennifer B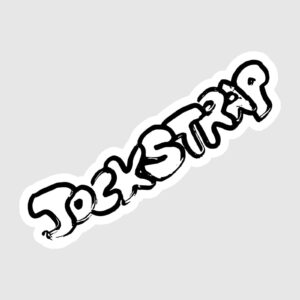 Jockstrap, the London-based duo of Georgia Ellery and Taylor Skye, have released their debut full-length, I Love You Jennifer B, via Rough Trade Records. Following their Wicked City EP, the record was preceded by the singles 'Glasgow', 'Concrete Over Water', and '50/50′. "I Love You Jennifer B is a collection of Jockstrap tracks that have been 3 years in the making," the group said in press materials. "Everything on it is pretty singular sounding so we hope there is a track on there for everyone and something that speaks to you and says 'I'm a banger.'" Read our review of the album.
---
Oliver Sim, Hideous Bastard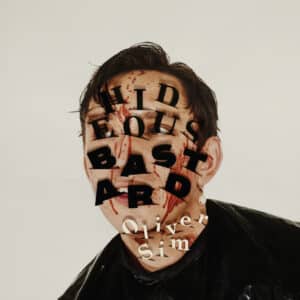 The xx's Oliver Sim has come through with his debut solo album, Hideous Bastard, via Young. The 10-track LP was produced by his bandmate Jamie xx and features the advance tracks 'GMT', 'Romance with a Memory', 'Fruit', 'Hideous', and 'Run the Credits'. "Early on in the making of my record, Hideous Bastard, I realised that I was writing a lot about fear and sham," Sim explained in a statement. "I imagine that might paint a picture of a dark, 'woe is me' sounding album, but in recent years I've become a firm believer that the best antidote to these feelings can be bringing them to the surface and shedding some light on them. I haven't written the record to dwell, but rather to free myself of some of the shame and fear that I've felt for a long time." Read our review of Hideous Bastard.
---
The Afghan Whigs, How Do You Burn?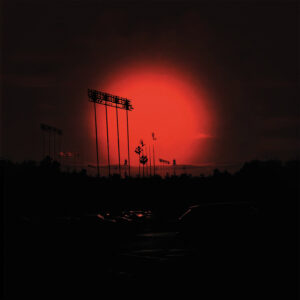 The Afghan Whigs' first new studio album in 5 years, How Do You Burn?, is out now via Royal Cream/BMG. Following 2017's In Spades, the LP was recorded in 2021 and features the voice of the late Mark Lanegan on two tracks. "It was Mark who named the album," frontman Greg Dulli said. Susan Marshall, Van Hunt, and Marcy Mays also contributed to the record, which includes the previously unveiled tracks 'A Line of Shots', 'The Getaway', and 'I'll Make You See God'.
---
Sudan Archives, Natural Brown Prom Queen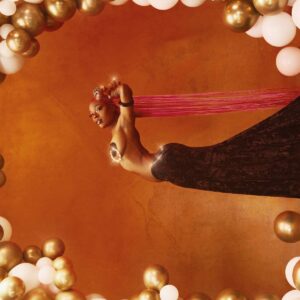 Sudan Archives has dropped her latest album, Natural Brown Prom Queen, after putting out the singles 'Home Maker' and 'Selfish Soul'. The record centers around home – both Sudan Archives's adopted hometown of Los Angeles and Cincinnati, where she was raised. Across 18 tracks, Sudan tackles "race, womanhood, and the fiercely loyal, loving relationships at the heart of Sudan's life with her family, friends, and partner," according to press materials, and takes on a character called Britt, "the girl next door from Cincinnati who drives around the city with the top down and shows up to high-school prom in a pink furry bikini with her thong hanging out her denim skirt."
---
Built to Spill, When the Wind Forgets Your Name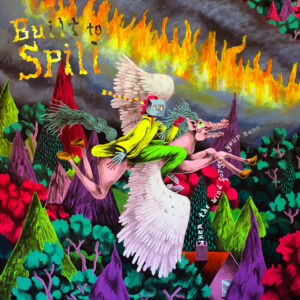 Built to Spill are back with a new album, When the Wind Forgets Your Name, their first for Sub Pop. The follow-up to 2015's Untethered Moon was produced by Doug Martsch, who recorded the album with two members of the Brazilian psychedelic jazz-rock band Oruã, Le Almeida and João Cases. "Making When the Wind Forgets Your Name was such a great experience,"  commented Martsch in a press release. "I had an incredible time traveling and recording with Almeida and Casaes. I also learned so much about Brazilian culture and music while creating it. My Portuguese was terrible when I first met Almeida and Casaes, but by the end of the year it was even worse."
---
Santigold, Spirituals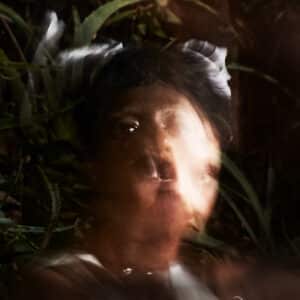 Santigold has returned with her fourth album, Spirituals. Recorded primarily during lockdown in 2020, it features contributions from Rostam, Boys Noize, SBTRKT, and more, as well as the previously shared singles 'High Priestess', 'Ain't Ready', and 'Nothing'. "Recording this album was a way back to myself after being stuck in survival mode," Santigold explained in press materials. "It wasn't until I made the space to create that I realized I wasn't only creating music but a lifeline. I'd never written lyrics faster in my life. After having total writer's block, they started pouring out. I decided to create the future, to look towards where we are going, to create beauty and pull towards that beauty. I need that for myself, but it's also there for whoever else needs it."
---
Ari Lennox, age/sex/location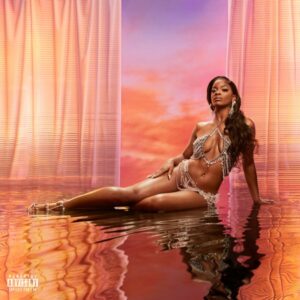 Ari Lennox has issued her sophomore album, age/sex/location, today via Dreamville/Interscope. The follow-up to 2019's Shea Butter Baby was previewed with the singles 'Pressure', 'Hoodie', and 'Queen Space', which featured on her recently released Away Message EP. Ahead of the release, J. Cole took to Instagram to share a message from Lennox about the meaning behind age/sex/location: "Transitional space. Very vulnerable codependent and validation seeking part of my life," the R&B singer wrote. "I remember the countless times I was kicked out of dating apps because they didn't think I was really myself, it reminded me of those age/sex/location days where I actually wasn't being myself in those chat rooms."
---
Wyldest, Feed the Flowers Nightmares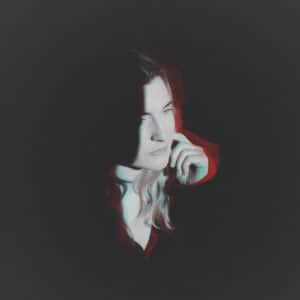 After the release of 2021's Monthly Friend, Zoe Mead was looking for a way out of writer's block. She started collaborating with Dama Scout's Luciano Rossi, and the pair bonded over shared influences including Jon Brion, Mica Levi, Johnny Greenwood, and the video game Doom. The resulting record, Feed the Flowers Nightmares, is out today via Hand In Hive and includes the previously released singles 'The Best Is Yet To Come', 'Abilene', 'Tin Foil Girl', and 'Hungry For You to Know'.
---
Other albums out today:
Sampa the Great, As Above, So Below; Holy Fawn, Dimensional Bleed; John Legend, Legend; Badge Époque Ensemble, Clouds of Joy; Preoccupations, Arrangements; Marlon Williams, My Boy; Ozzy Osbourne, Patient Number 9; Totally Enormous Extinct Dinosaurs, When The Lights Go; Sarah Davachi, Two Sisters; Julian Lennon, Jude; Gabe Gurnsey, Hey Diablo; Coby Sey, Conduit; Son Little, Like Neptune; Briana Marela, You Are a Wave;  Luca Yupanqui, Conversations; Madison Cunningham, Revealer.