In this segment, we showcase the most notable albums out each week. Here are the albums out on September 30, 2022:
---
Björk, Fossora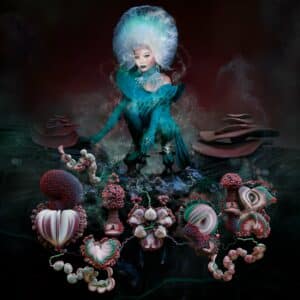 Björk is back with a new album, Fossora. The Icelandic singer-songwriter's tenth studio LP – her first since 2017's Utopia – was previewed with the singles 'Atopos', 'Ovule', 'Ancestress', and the title track. It features collaborations with serpentwithfeet, Indonesian dance duo Gabber Modus Operandi, bass clarinet sextet Murmuri, and Björk's own children, Sindri and Ísadóra. "Each album always starts with a feeling that I try to shape into sound," Björk explained in a statement. "This time around the feeling was landing (after my last album utopia which was all island in the clouds element air and no bass) on the earth and digging my feet into the ground."
---
Yeah Yeah Yeahs, Cool It Down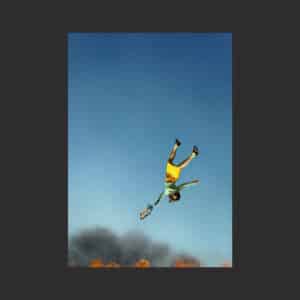 The Yeah Yeah Yeahs have returned with Cool It Down, their first album in nine years. Preceded by the singles 'Burning' and the Perfume Genius-assisted 'Spitting Off the Edge of the World', the follow-up to 2013's Mosquito was produced by longtime collaborator Dave Sitek of TV on the Radio. "For a lot of the songs on this record, we're giving voice to the feelings I want to hear reflected back to me in music," Karen O said in press materials. "It's confrontational, and it's emotional, and it's addressing things that nobody wants to look at. As an artist, there's a responsibility to do that. I know when I feel that reflected back to me, I'm so grateful, because it makes me feel less crazy and less alone in the world. That's where music reigns. This record was a chance for us to use that superpower. This record feels like it has a different kind of urgency." Read our review of the album.
---
High Vis, Blending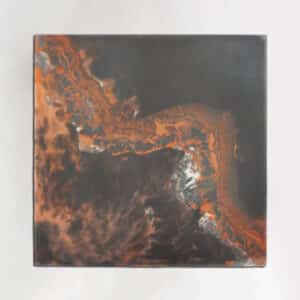 London hardcore quintent High Vis have dropped their sophomore LP, Blending, today via Dais. The singles 'Trauma Bonds', 'Fever Dream', 'Talk for Hours', '0151', and the title track arrived ahead of the release of the album, which follows 2019's No Sense No Feeling. "The first album felt so tense – it was so tense. I was very angry and confused and just sort of inside myself, and that really shows on the record when I listen to it," frontman Graham Sayle said in our Artist Spotlight interview. "I think the new record is trying to find some clarity in yourself and in how you feel, and really understanding where those feelings came from."
---
Freddie Gibbs, $oul $old $eparately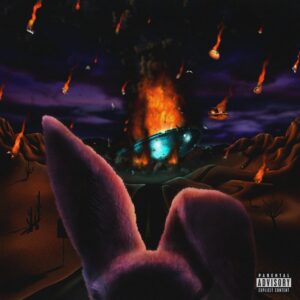 Freddie Gibbs' new album, $oul $old $eperately, has arrived via Warner. The Gary, Indiana rapper tapped Moneybagg Yo for 'Too Much', which previewed the album along with the recent single 'Dark Hearted'. Pusha T, James Blake, Anderson .Paak, Scarface, Offset, Raekwon, Rick Ross, and more guest on the record, which also features production from Madlib, the Alchemist, Kaytranada, Jake One, Boi-1da, Justice League, DJ Dahi, and Three 6 Mafia's DJ Paul.
---
Shygirl, Nymph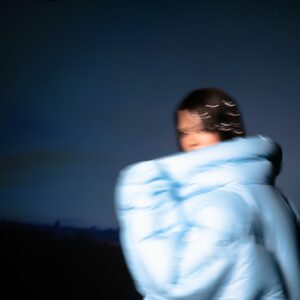 Shygirl has released her long-awaited debut album, Nymph. After writing the LP in Brighton, working with collaborators such as Karma Kid, Mura Masa, Sega Bodega, and Cosha, Shygirl recorded the follow-up to 2020's Alias EP in LA with producers including BloodPop, Arca, Vegyn and Kingdom. The British artist shared a string of singles ahead of the record's release: 'Firefly', 'Come for Me', 'Coochie (a bedtime story)', 'Nike', and 'Shlut'. "Every piece of work or project is like a sculpture to me, something made of marble that slowly reveals itself as I chip away…" she commented in press materials. "Something that was always there to begin with."
---
Titus Andronicus, The Will to Live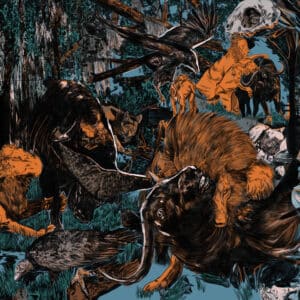 Titus Andronicus have returned with a new album, The Will to Live, out now via Merge Records. The album was largely created as an attempt to process the death of Matt "Money" Miller, a founding member of Titus Andronicus and frontman Patrick Stickles' closest cousin. "Loved ones we have lost are really not lost at all, as they, and we still living, are all component pieces of a far larger continuous organism, which both precedes and succeeds our illusory individual selves, united through time by (you guessed it) the will to live," Stickles explained. "Recognition of this self-evident truth demands that we extend the same empathy and compassion we would wish for ourselves outward to every living creature, even to those we would label our enemies, for we are all cells in the same body, sprung from a common womb, devoted to the common cause of survival."
---
2nd Grade, Easy Listening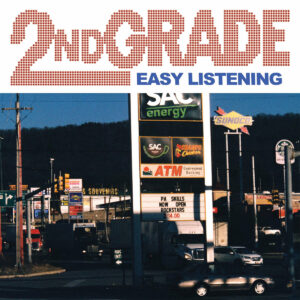 Easy Listening is the latest album by Philadelphia's 2nd Grade, the power-pop outfit composed of singer Peter Gill, guitarists Catherine Dwyer and Jon Samuels, bassist David Settle, and drummer Francis Lyons. Following 2020's Hit to Hit, the 16-track LP is out now via Double Double Whammy and includes the advance tracks 'Strung Out on You', 'Me & My Blue Angels', and 'Teenage Overpopulation'. "This one is the most collaborative so far," Gill said in our Artist Spotlight interview. "And that was definitely a big goal of mine, to have the band just take up more space […] I love the way it turned out, and I think that's a testament to how much they inspire me as musicians."
---
billy woods, Church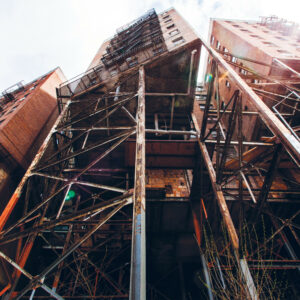 billy woods has put out the new album Church, a collaboration with Messiah Musik, via Backwoodz Studioz. Fully produced by Musik, with executive production by woods and engineering by Steel Tipped Dove, the 12-track record features appearances from Armand Hammer's ELUCID, Bruiser Brigade's Fat Ray, AKAI SOLO, and FIELDED. woods also co-produced the track 'Fever Grass'. Church follows Aethiopes, the rapper's Preservation-produced LP that dropped back in April.
---
Ashley McBryde, Ashley McBryde Presents: Lindeville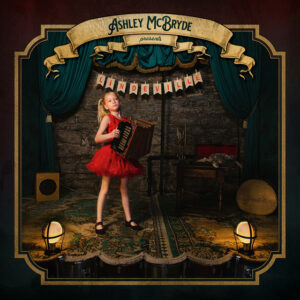 Ashley McBryde's latest project is out today via Warner Music Nashville. Originally inspired by the late Nashville songwriter Dennis Linde, Ashley McBryde Presents: Lindeville was co-written with Aaron Raitiere, Nicolette Hayford, Connie Harrington, Brandy Clark, and Benjy Davis. "I just hope that when a few, even just a handful, of people listen to the record and it ends with the line 'Nothing but stars over Lindeville,' they put their hands over their heart and say, 'What a nice trip that was,'" McBryde said of the concept album. "And for the whole running time of the record, nothing else had to matter. You got to focus on other people's drama and other people's problems and got the reminder that everything's all right."
---
Bladee, Spiderr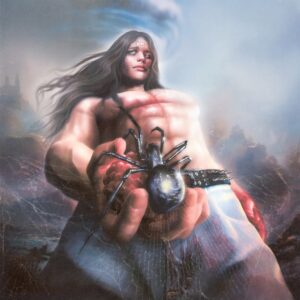 Bladee has come out with a new album, Spiderr, released via Year 0001. It follows the Stockholm-based musician's 2021 LP The Fool, as well as his recent collaborative album with Ecco2k and Whitearmor, Crest. Whitearmor also serves as the primary producer on Spiderr, which features the promotional single 'Drain Story' as well as guest appearances from Ecco2k and Wondha Mountain.
---
Shannen Moser, The Sun Still Seems to Move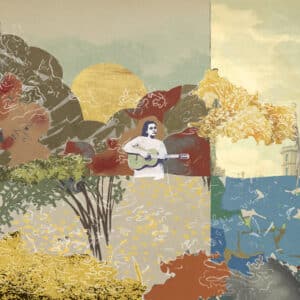 Shannen Moser has followed up I'll Sing, which came out back in 2018, with a new album called The Sun Still Seems to Move. Out now via Lame-O Records, the record features contributions from co-producer Alex Melendez, Tyler Bussey (Thank You Thank You/Strange Ranger), Julia Peters, Maxwell Stern, Tyler Carmody, Mark Nestman, Eric Muth, and Josh Marre (Blue Ranger). "At a certain point I was like, let's just go for it. Let's just really lean into the sadness of the world," Moser said of their songwriting approach. "I really wanted to make a thing that I had never made before, because I was feeling a way that I had never felt before."
---
Lambchop, The Bible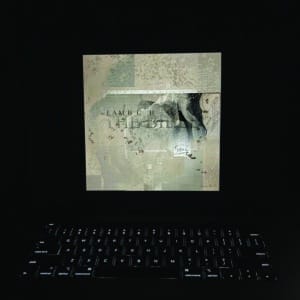 Kurt Wagner has issued his latest Lambchop record, The Bible, via City Slang/Merge. The follow-up to last year's Showtunes was co-produced alongside Andrew Broder and Ryan Olson. "I had this idea that – I'm not a religious person but I do believe that there's a spirituality to a lot of people and they're not religious," Wagner commented of the album's title. "You don't have to be religious to be a spiritual person, right? You just don't have to, there should be an acceptance, or a way of recognizing spirituality without it being overtly religious." The singles 'Police Dog Blues', 'So There', and 'Little Black Boxes' came out in the lead-up to the album.
---
Other albums out today:
Kid Cudi, Entergalactic; Slipknot, The End, So Far; Mamalarky, Pocket Fantasy; Kolb, Tyrannical Vibes; Melody's Echo Chamber, Unfold; Sam Prekop, The Sparrow; OFF!, Free LSD; Boldy James & Nicholas Craven, Fair Exchange No Robbery; YG, I Got Issues; Pixies, Doggerel; Disheveled Cuss, Into the Couch; The Big Pink, The Love That's Ours; Blancmange, Private View; sports dreams, weather admitting; Fujiya & Miyagi, Slight Variations; Tyler Childers, Can I Take My Hounds to Heaven?; Perera Elsewhere, Home; Office Culture, Big Time Things; Dropkick Murphys, This Machine Still Kills Fascists; Oren Ambarchi, Shebang; Pixey, Dreams, Pains & Paper Planes; Autopsy, Morbidity Triumphant; Gabriels, Angels & Queen; Regulate, Regulate; The Bad Plus, The Bad Plus; Free Time, Jangle Jargon; Sammy Hagar & The Cirlce, Crazy Time; Julie Odell, Autumn Eve; Mamaleek, Diner Coffee; City of Caterpillar, Mystic Sisters; Soft Pastels, Shutters View; Grandamme, Holy Mountain; Dominic Voz, Right to the City.