In this segment, we showcase the most notable albums out each week. Here are the albums out on August 25, 2023:
---
The Armed, Perfect Saviors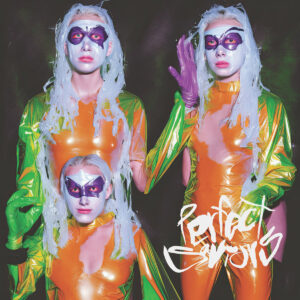 The Armed are back with Perfect Saviors, the follow-up to 2021's ULTRAPOP. The band's Tony Wolski produced the new record with Ben Chisholm and Troy Van Leeuwen, while Alan Moulder handled the mixing. "Too much information has made us dumb and confused," the Armed remarked in a statement. "Too many ways to connect have inadvertently led to isolation. And too much expectation has forced everyone to become a celebrity. Predictable primal dangers have given way to newer social ones. And the result is a world that is confounding and terrifying—but ultimately still beautiful. We hope this record is exactly all of that, too. Perfect Saviors is our completely unironic, sincere effort to create the biggest, greatest rock album of the 21st century."
---
Ratboys, The Window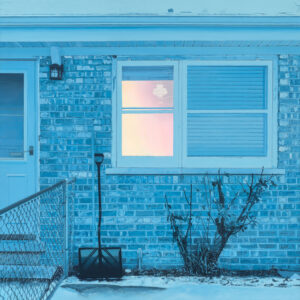 Raboys have dropped their latest LP, The Window, via Topshelf Records. The Chicago band previewed the Printer's Devil follow-up with a series of singles, including 'Black Earth, WI', 'It's Alive!', 'Crossed That Line', 'Morning Zoo', and the title track. The LP was produced by Chris Walla at Hall of Justice Recording Studio in Seattle. In our Artist Spotlight interview, Julia Steiner said: "We were excited to work with him from a musical standpoint, and now, looking back on our time in Seattle, we are obviously so thrilled with the results that we were able to achieve together – but also the interpersonal connection and experience we had being in the same places for a month was really powerful and really cemented my love of making music and my sonic curiosity."
---
Earl Sweatshirt and the Alchemist, Voir Dire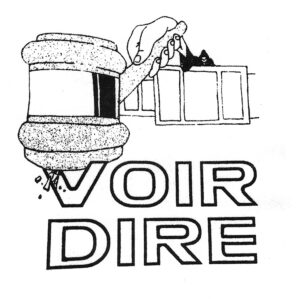 Earl Sweatshirt and the Alchemist have surprised released a new album, Voir Dire. It spans 11 songs, including a collaboration with MIKE called 'Sentry', which is the only track you'll find available on streaming services; the release is billed as a digital collectible that fans can listen to exclusively through Gala Music. It arrives as Earl celebrates the 10th anniversary of his debut album, Doris, with one-off performances in Los Angeles, Chicago, New York City, and London.
---
Buck Meek, Haunted Mountain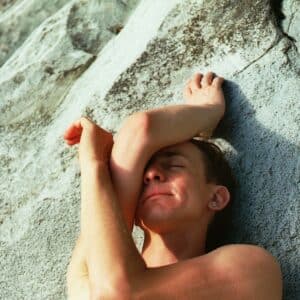 Big Thief guitarist Buck Meek has issued his new album, Haunted Mountain, following up 2021's Two Saviors. Out now via 4AD, the record was produced by Davidson and mixed by Adrian Olsen, and it features the singles 'Cyclades', 'Paradise', and the title track. "The music here is an expression of a group," Meek said of the album. "I asked for the job because I felt strongly that we shouldn't bring in someone from outside the band. Otherwise, the only personal desire I had was that we be able to explore space, that we let the music open up and slow down in contrast to previous records – not in terms of tempo but rather overall movement, information between the beats."
---
Crooks & Nannies, Real Life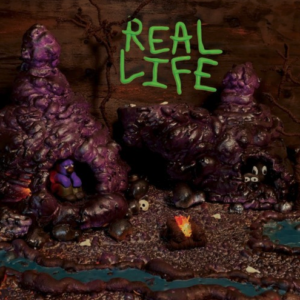 Crooks & Nannies – the Philadelphia duo of Max Rafter and Sam Huntington – have put out Real Life, their proper label debut. Ahead of its release, they shared the singles 'Temper', 'Weather', 'Country Bar', and 'Big Mouth Bass'. To write their first album in seven years, the pair returned to their upstate NY hometown, decamping in the abandoned cabin of Huntington's late father. "Life felt surreal and dreamlike even though the songs were about very real things," Huntington recalled in press materials. "The cabin had a wood-burning stove that was the only heat in the building, and the crackle bled into the recordings. The album was informed by the physical experience of where we were."
---
Open Mike Eagle, Another Triumph of Ghetto Engineering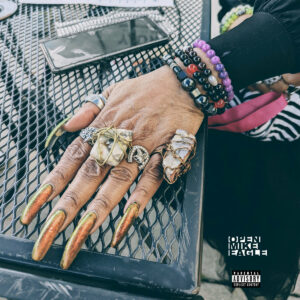 Open Mike Eagle has dropped a new record titled Another Triumph of Ghetto Engineering. The follow-up to last year's Component System With the Auto Reverse boasts guest spots from Eshu Tune (aka Hannibal Buress), Still Rift, Video Dave, Young Zee, and Blu. In a statement, Open Mike Eagle remarked: "In the ghetto we never stop toiling! These songs are all fancy ways of saying 'fuck you' to people that ignore us and 'thank you' to people that care if we live or die! Pay close attention to the song titles! This is another triumph of ghetto engineering! I took that cover photo. Thats my mama's hand!"
---
Strawberry Runners, Strawberry Runners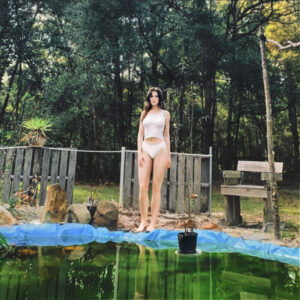 Strawberry Runners, the project led by Emi Night, has returned with a new self-titled album. Following 2017's In the Garden, In the Night EP, the LP was co-produced with Michael Cormier-O'Leary and features contributions from Benedict Kupstas (Field Guides), Bradford Krieger, Erika Nininger, Galen Passen, Heather Jones (ther), Santi Slade, and Stephen Becker. The singles 'Look Like This', 'Circle, Circle', and 'Breakup 2' arrived ahead of today's release via Duper Moon Records. Read our Artist Spotlight interview with Strawberry Runners.
---
Prewn, Through the Window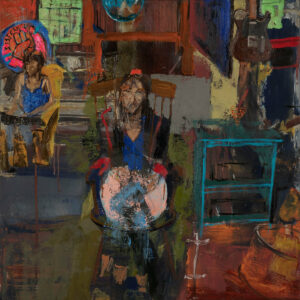 Izzy Hagerup has unveiled her debut album as Prewn, Through the Window. The artist recorded the LP at Kevin McMahon's (Swans, The Walkmen, Pile) Marcata Studio during lockdowns, which she described as a time when "creating was the focus and I could really be alone, leading me to find myself more prolific than I ever thought I could be." Hagerup added, "These were some of the most rewarding, exciting days in my musical life. I learned that so much of writing a song is just pushing through all the mental blocks and fears and judgements that get in the way." Out now on Exploding in Sound, Through the Window was preceded by the singles 'Woman', 'But I Want More', and 'Perfect World'.
---
Gareth Donkin, Welcome Home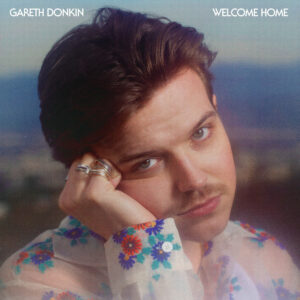 London-based artist Gareth Donkin has released his debut album, Welcome Home, which he wrote and recorded in a series of bedroom studios in England and France. "I spent a lot of time studying the sounds and quality of production from the 70s, 80s, 90s, really honing in on the different sounds and character of those songs, like Stevie Wonder and Quincy Jones," Donkin said in our Artist Spotlight interview. "It took a lot of listening, patience, and research — I was very curious as to what gear they were using and what instruments gave it that feeling, that timeless quality. That's what I've been trying to nail. It took a lot of time, love, and interest in how things were being done in that time."
---
Becca Mancari, Left Hand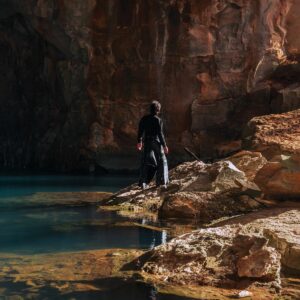 Left Hand is the latest full-length from Becca Mancari, following 2020's The Greatest Part. Released today via Captured Tracks, the record was largely co-produced with Juan Solorzano and mixed by Carlos de la Garza. It features contributions from Julien Baker, Daniel Tashian, Brittany Howard, and Paramore's Zac Farro, as well as the singles 'Homesick Honeybee', 'Don't Even Worry', and 'Over and Over'. "In many cultures children born with a dominant left hand were taught not to use that hand, and were told that using the right hand was 'normal' and 'correct'," Mancari reflected. "Similarly, queer children are often times told that it's not 'normal' for them to love who they love and that they need to 'change.'"
---
Other albums out today:
Burna Boy, I Told Them…; Danger Mouse & Jemini, Born Again; Be Your Own Pet, Mommy; Zach Bryan, Zach Bryan; jaimie branch, Fly or Die Fly or Die Fly or Die ((world war)); Hannah Georgas, I'd Be Lying If I Said I Didn't Care; Islands, And That's Why Dolphins Lost Their Legs;  Hiss Golden Messenger, Jump for Joy; Spellling, SPELLLING & The Mystery School; Victoria Monét, Jaguar II; Mary Jane Dunphe, Stage of Love; Maluma, Don Juan; Spanish Love Songs, No Joy; Charlotte Cardin, 99 Nights; Our Broken Garden, Blind; Bebel Gilberto, João; MxPx, Find a Way Home; Film School, Field; Prison, Upstate; Plume Girl, In the End We Begin.