In this segment, we showcase the most notable albums out each week. Here are the albums out on September 29, 2023:
---
Animal Collective, Isn't It Now?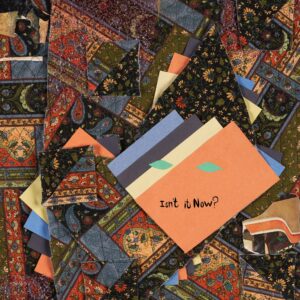 Animal Collective are back with a new album, Isn't It Now?, out now on Domino. The follow-up to 2022's Time Skiffs includes the previously released tracks 'Defeat', 'Soul Capturer', and 'Gem & I'. It finds the group teaming up with Grammy-winning producer Russell Elevado, who is known for his work on records by D'Angelo, the Roots, and Kamasi Washington. Recorded during two weeks at New York's The Bunker in late 2021, the collection clocks in at 64 minutes, making it the longest record they've ever made.
---
Oneohtrix Point Never, Again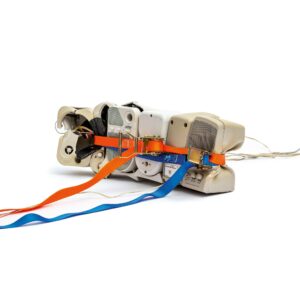 Daniel Lopatin has returned with a new Oneohtrix Point Never album: Again is out now via Warp. Following 2020's Magic Oneohtrix Point Never, the new album is described by press materials as "speculative autobiography" and "'an illogical period piece' where memory and fantasy converge to form something entirely new." Its cover artwork is a sculpture created by Matias Faldbakken, conceptualized with Lopatin, and photographed by Vegard Kleven.
---
Wilco, Cousin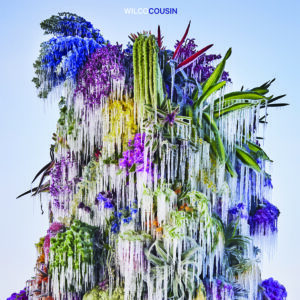 Wilco have released their 13th studio album, Cousin. The follow-up to last year's Cruel Country was produced by Cate Le Bon. "I'm cousin to the world," frontman Jeff Tweedy remarked in a press release. "I don't feel like I'm a blood relation, but maybe I'm a cousin by marriage." Le Bon said of the collaboration: "The amazing thing about Wilco is they can be anything. They're so mercurial, and there's this thread of authenticity that flows through everything they do, whatever the genre, whatever the feel of the record. There aren't many bands who are able to, this deep into a successful career, successfully change things up."
---
Slow Pulp, Yard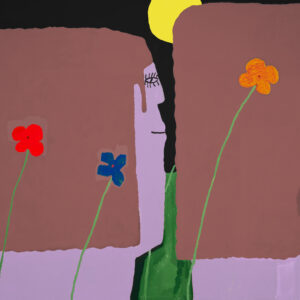 Slow Pulp have dropped their second LP and ANTI- debut, Yard. The follow-up to 2020's Moveys was previewed by the singles 'Slugs', 'Cramps', 'Doubt', and 'Broadview'. Like its predecessor, the album's vocals were in bandleader Emily Massey's dad's home studio. "Working together, we can be very honest with each other in a way that I wouldn't be able to do with a stranger or a producer that's not my family," Massey explained. "He already has so much context for what the songs are about, knowing my life so intimately. He is able to be very direct, saying things I often don't want to hear but need to hear. I think it often leads to getting the best takes out of me."
---
Armand Hammer, We Buy Diabetic Test Strips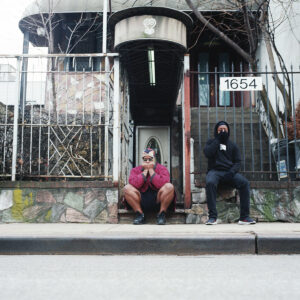 Armand Hammer – the duo of NYC rappers billy woods and Elucid – have put out a new album titled We Buy Diabetic Test Strips. Out now via Fat Possum, the follow-up to 2021's the Alchemist-produced Haram features production from JPEGMAFIA, EL-P, Kenny Segal, DJ Haram, Black Noi$e, Preservation, August Fanon, Steel Tipped Dove, Child Actor, and Sebb Bash, as well as guest appearances from Pink Siifu, Moor Mother, Curly Castro, Junglepussy, Soul Glo's Moneynicca, and Cavalier. "This sort of reverse engineering of talented players who met for the first time in the studio jamming to pre-recorded beats before splintering off into new directions," Eludic said of the experience of working on the album. "Being in the room quietly watching 4 people fumble around each other's sonic worlds before finally locking into a solid groove was a clear and obvious magical moment for me."
---
Jorja Smith, falling or flying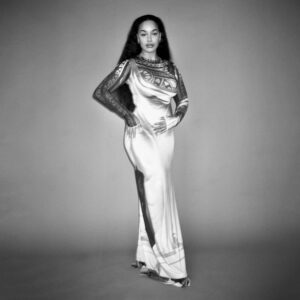 Jorja Smith is back with her second studio album, falling or flying. Featuring guest appearances from J Hus and Lila Iké, it marks the singer's first album since her 2018 debut Lost & Found, though in 2021 she shared the Be Right Back EP. "I don't slow down enough," Smith said in a statement. "This album is like my brain. There's always so much going on but each song is definitely a standstill moment." The singles 'Little Things' and 'Try Me' arrived ahead of the album's release.
---
La Force, XO SKELETON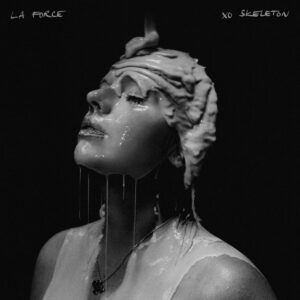 Ariel Engle has unveiled her sophomore LP as La Force. XO SKELETON, which follows her 2018 self-titled debut, was co-produced with Warren Spice and features the early tracks 'condition of us', 'october', 'how do you love a man', and the title track. "The theme of the album revealed itself in the making," Engle explained in a press release, describing how the title track was inspired by a telephone call with her life insurance broker. "At one point she said, 'God forbid you should die.' I was gobsmacked. And a bit hot-tempered. And I said those lines: 'Well, there's one thing guaranteed: no god or goddess is going to keep me alive.'"
---
Molly Burch, Daydreamer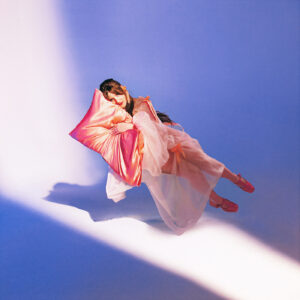 Molly Burch has followed up 2021's Romantic Images with a new album, Daydreamer, via Captured Tracks. The LP started coming together after Burch, having recently relocated to her hometown of Los Angeles, found her old diaries from age 13 and younger. "During the pandemic, I started to lose sight of what aspects of my life brought me joy and what felt like going through the motions," the singer-songwriter reflected. "I felt I was at the peak of letting external opinions fully dictate my self worth. So I examined my insecurities, the mean stories I would create about myself, and the body issues that had plagued me for too long. I decided, through songwriting, to look back at formative life moments, to connect with the reasons why I've dedicated my life to music and also try to heal old and still open wounds. This album is dedicated not only to my thirteen year-old self, but the thirteen year-old selves that still linger within all of us. It's filled with bops and ballads & I'm so excited to share it with you."
---
Blonde Redhead, Sit Down for Dinner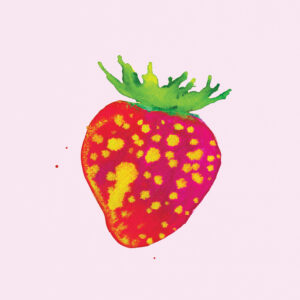 Blonde Redhead's first album nine years, Sit Down for Dinner, is out today via section1. The songs were partially inspired by Joan Didion's The Year of Magical Thinking, with the title referencing one particular line: "Life changes fast. Life changes in the instant. You sit down to dinner and life as you know it ends." In a statement, the band's Kazu Makino explained: "Sit Down for Dinner is written like a journal and I suppose it's confessional. 'Part 1' starts with me living on a remote island and contemplating what to do. 'Part 2' is me writing to my mother and father alongside inspiration from Ms. Didion's writing. It touches on death and destiny and how we move through our lives without knowing how and when the end will come (with no pity). I'm excited by the way I was able to put down my rather terrifying thoughts on top of 'uplifting' music. You would never guess what I'm singing about."
---
Cherry Glazerr, I Don't Want You Anymore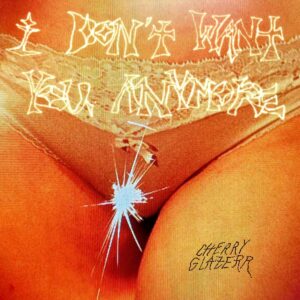 Released via Secretly Canadian, I Don't Want You Anymore is the latest album by Cherry Glazerr, following up 2019's Stuffed and Ready. "The songs on this one are songs I've dreamed of making," frontwoman Clementine Creevy said in a statement about the LP, which was co-produced with Yves Rothman. Ahead of its release, Cherry Glazerr previewed it with the singles 'Ready for You', 'Soft Like A Flower', and 'Sugar'.
---
Other albums out today:
Modern Nature, No Fixed Point in Space; Code Orange, The Above; Jlin, Perspective; Koyo, Would You Miss It?; alexalone, ALEXALONE TECHNICAL RESEARCH; Equipment, Alt Account; Harm's Way, Common Suffering; Say She She, Silver; LP, Love Lines;  Thank You, I'm Sorry, Growing in Strange Places; JOBS, Soft Sounds; Ann Wilson, Another Door; Del Water Gap, I Miss You Already + I Haven't Left Yet; LANY, a beautiful blur; able machines, Digital Precision; Martina Berther / Philipp Schlotter, Matt.