In this segment, we showcase the most notable albums out each week. Here are the albums out on October 1, 2021:
---
Strand of Oaks, In Heaven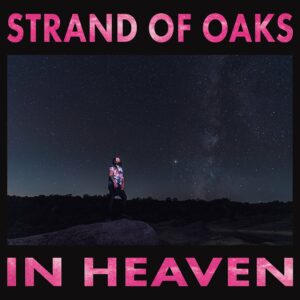 Strand of Oaks, the musical project of Tim Showalter, has returned with a new album titled In Heaven. Preceded by the singles 'Galacticana', 'Jimi & Stan', and 'Somewhere in Chicago', the follow-up to 2019's Eraserland was recorded with longtime collaborator Kevin Ratterman in October 2020 and features contributions from Carl Broemel and Bo Koster of My Morning Jacket and Smashing Pumpkins' James Iha. Throughout the LP, Showalter reflects on love and loss, as well as his newfound sobriety. "In Heaven was created with so much love and my greatest hope is that it connects with people and provides a momentary space for reflection, joy, catharsis and whatever else someone might be looking for in their life," Showalter said in a statement. "Music is magic and I feel like the luckiest person in the world that I'm allowed to share it."
---
illuminati hotties, Let Me Do One More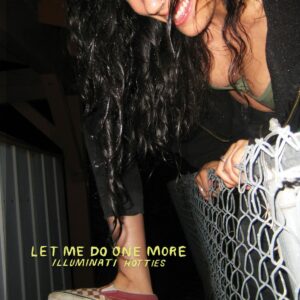 Producer and writer Sarah Tudzin has released her latest illuminati hotties album, Let Me Do One More, via Snack Shack Tracks in partnership with Hopeless Records. The LP, which follows the project's 2018 debut Kiss Yr Frenemies as well as last year's FREE I.H: This Is Not the One You've Been Waiting For, includes the previously shared tracks 'Threatening Each Other re: Capitalism', 'MMMOOOAAAAAYAYA', 'Pool Hopping', and the Buck Meek collaboration 'u v v p'. "The songs tell a story of my gremlin-ass running around LA, sneaking into pools at night, messing up and starting over, begging for attention for one second longer, and asking the audience to let me do one more," Tudzin said in press materials, adding, "I love these songs and they're a part of me and I'm proud of them."
---
Tirzah, Colourgrade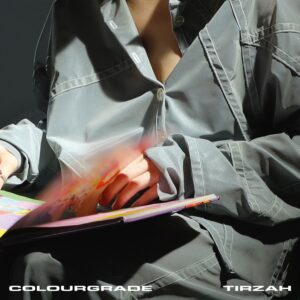 Tirzah has released the follow-up to 2018's Devotion. Out today via Domino, Colourgrade was recorded shortly after the birth of her first child and before her second child was born. Featuring contributions from Mica Levi and Coby Sey, the album includes the previously released singles 'Hive Mind', 'Tectonic', 'Sink In', and 'Send Me'. According to a press release, it explores "recovery, gratitude and new beginnings, presenting a singer having discovered the type of love that is shared between a mother and a child for the first time, whilst simultaneously working as an artist."
---
Hovvdy, True Love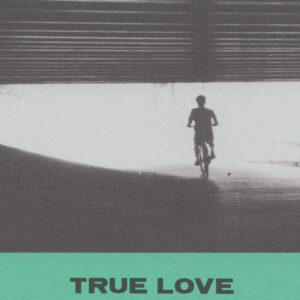 Hovvdy have issued their latest LP, True Love, via Grand Jury. It marks the Austin, Texas duo's fourth album, following 2019's Heavy Lifter, 2018's Cranberry, and 2017's Taster. Featuring the singles 'Junior Day League', 'Around Again', 'Blindsided', and the title track, the album was co-produced by Andrew Sarlo and recorded at his studio in Los Angeles throughout 2020. "This collection of songs feels to us like a return to form, writing and recording songs for ourselves and loved ones," the duo said of the record. "Spending less energy consumed with how people may respond freed us up to put our efforts into creating an honest, heartfelt album."
---
Ducks Ltd., Modern Fiction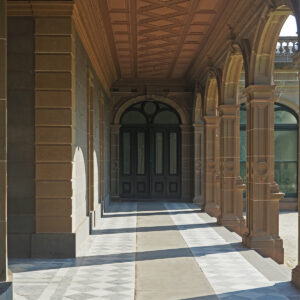 Modern Fiction is the debut full-length album from Ducks Ltd., the jangle-pop duo of Tom McGreevy and Evan Lewis. Out now via Carpark, the record follows the Toronto group's 2019 EP Get Bleak and was previewed by the tracks 'Under the Rolling Moon' and 'How Lonely Are You?', which feature backing harmonies from labelmates The Beths, as well as lead single '18 Cigarettes'. The writing process was largely collaborative, with McGreevy drafting the nucleus of a song on guitar before fleshing it out with Lewis, adding percussion, bass, and organs. The duo also enlisted producer James Cecil (The Goon Sax, Architecture in Helsinki) to complete the album's finishing touches.
---
Boy Scouts, Wayfinder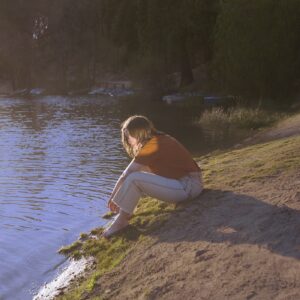 Boy Scouts, the moniker of singer-songwriter Taylor Vick, has followed up her 2019 album Free Company with Wayfinder, out now via ANTI-. Recorded in Anacortes, Washington at The Unknown, Wayfinder finds Vick reuniting with longtime collaborator Stephen Steinbrink and includes collaborations with Taylor's brother Travis and Jay Som's Melina Duterte. The record takes its name from Sallie Tisdale's book Advice for Future Corpses (and Those Who Love Them): A Practical Perspective on Death and Dying. "For my whole life, music has been a crucial part of my identity and how I relate to the world," Vick explained in a statement. "The act of making music has been my wayfinder during the past year."
---
Wiki, Half God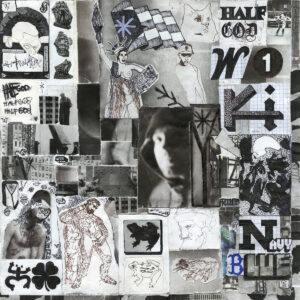 New York rapper Wiki has dropped his latest album, Half God. The record, out today via Wikset Enterprise, was produced entirely by Navy Blue and features guests appearances from Earl Sweatshirt, MIKE, duendita, Remy Banks, and Jesse James Solomon. It includes the previously shared singles 'Roof', 'Remarkably', 'Promised', and 'Can't Do This Alone'. Earlier this year, Wiki released his collaborative effort with the Belgium-based drummer and producer NAH, Telephonebooth.
---
Other albums out today:
Lady Gaga and Tony Bennett, Love For Sale; audiobooks, Astro Tought; Couplet, LP1; Cindy, 2:1; Brandi Carlile, In These Silent Days; Explosions in the Sky, Big Bend (An Original Soundtrack for Public Television); Meek Mill, Expensive Pain; The Body & BIG BRAVE, Leaving None But Small Birds; Full of Hell, Garden of Burning Apparitions; Yes, The Quest; Ministry, Moral Hygiene; Pond, 9.