In this segment, we showcase the most notable albums out each week. Here are the albums out on October 8, 2021:
---
James Blake, Friends That Break Your Heart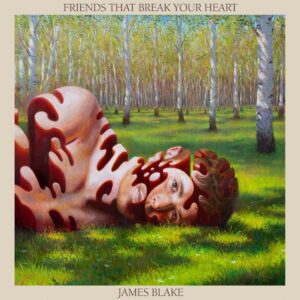 James Blake is back with a new album, Friends That Break Your Heart, out now via Republic. The LP, which was originally set for release in September before being pushed back due to vinyl factory delays caused by the pandemic, follows 2020's Before and Covers EPs, as well as the singer-songwriter's 2019 full-length Assume Form. Blake has described Friends That Break Your Heart as a "concept album." It features guest appearances from SZA, JID, SwaVay, and Monica Martin, as well as the advance singles 'Famous Last Words', 'Say What You Will', and 'Life Is Not The Same'.
---
Magdalena Bay, Mercurial World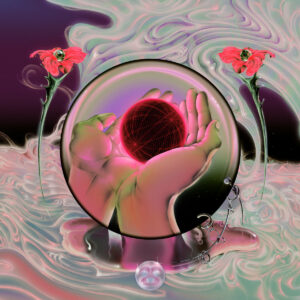 Mercurial World is the debut album by Magdalena Bay, the Los Angeles-based indie pop duo of Mica Tenenbaum and Matthew Lewin. Out now via Luminelle, the LP was written, recorded, and produced entirely by the duo and follows their 2020 EP A Little Rhythm and a Wicked Feeling. "We spend all of our time together, and in some ways Mercurial World is about that particular sense of madness in containment," Lewis said in a statement. "We live together and make art together; this immerses you in our creative, insular universe." Tenenbaum added: "Mercurial World has a lot of outsized themes on it, like destiny, death, and doing the impossible. It's not exactly a concept album, but we love prog-rock, so we love a concept."
---
Lala Lala, I Want The Door To Open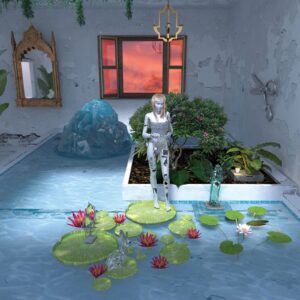 Lala Lala, the project of Chicago-based artist Lillie West, has released her new LP, I Want The Door To Open, via Hardly Art. The follow-up to 2018's The Lamb was co-produced with Yoni Wolf of Why? and features contributions from Nnamdi Ogbonnaya, poet Kara Jackson, OHMME, Adam Schatz of Landlady, Sen Morimoto, Christian Lee Hutson, Kaina Castillo, Meg Duffy, Will Miller, Gia Margaret, Josiah Wolf, and former tourmate Ben Gibbard of Death Cab for Cutie. The album was preceded by the singles 'Utopia Planet', 'Prove It', 'DIVER', and 'Color of the Pool'.
---
W.H. Lung, Vanities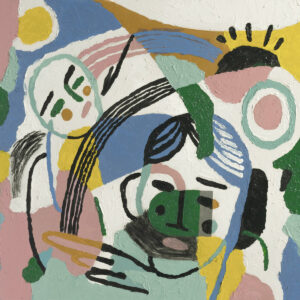 Manchester synth-rock five-piece W.H. Lung have released their sophomore full-length album, Vanities, via Melodic. Following up their 2019 debut Incidental Music, the band wrote the songs for the album in isolation, with the core songwriting duo of singer Joe Evans and multi-instrumentalist Tom Sharkett passing ideas back and forth. "At the beginning it felt like every new idea could've just been on Incidental Music," Sharkett explained in press materials. "They weren't bad ideas, but they didn't feel new. I don't think we knew where we wanted to go but we were 100% sure on it not being Incidental Music part 2." Evans added: "We wanted to move away from easing people in and grab them by the heart straight away. I reflected on how we played live shows and romanticized about launching onto the stage in a bundle of energy and starting the party, no messing. The directness comes from making music more intuitively, and more from a place of fun.
---
Shannon Lay, Geist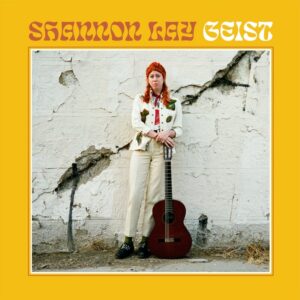 Shannon Lay has followed up her 2019 LP August with Geist, out now via Sub Pop. Lay tracked vocals and guitar for the new album at Jarvis Tavinere of Woods' studio, then sent out the songs to multi-instrumentalists Ben Boye (Bonnie Prince Billy, Ty Segall) in Los Angeles and Devin Hoff (Sharon Van Etten, Cibo Matto) in New York. Sofia Arreguin (Wand) and Aaron Otheim (Heatwarmer, Mega Bog) contributed additional keys, while Ty Segall plays a guitar solo on 'Shores'. The record includes the previously released singles 'A Thread to Find', 'Awaken and Allow', and the album's title track.
---
The World Is a Beautiful Place & I Am No Longer Afraid to Die, Illusory Walls
T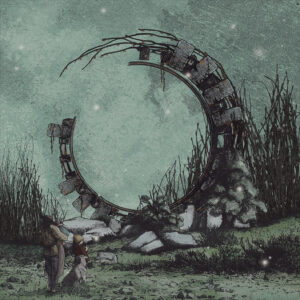 he World Is a Beautiful Place & I Am No Longer Afraid to Die have issued their fourth studio album, Illusory Walls, which is out now digitally, with a vinyl release coming on December 3 via Epitaph. The follow-up to 2017's Always Foreign was written and recorded remotely between Connecticut and Philadelphia and was co-produced by Chris Teti and Greg Thomas. Elaborating on the album's title, vocalist/guitarist David F. Bello. explained that it "refers to a hidden surface that seems to prevent entry, but upon inspection is nothing more than a visual illusion." The album was previewed by the tracks 'Queen Sophie for President' and 'Invading the World of the Guilty'.
---
Efterklang, Windflowers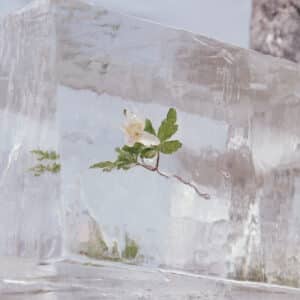 Efterklang – the Danish trio of Mads Brauer, Rasmus Stolberg, and Casper Clausen – have released their latest album and first for City Slang, Windflowers. The band's sixth full-length LP was created during the pandemic and recorded over the course of five trips to the residential studio Real Farm on the island of Møn, south of Copenhagen. It features contributions from Indrė Jurgelevičiūtė, Bert Cools, Øyunn, and Christian Balvig, and includes the promotional singles 'Living Other Lives', 'Dragonfly', and 'Hold Me Close When You Can'.
---
Porches, All Day Gentle Hold !
Aaron Maine has dropped his latest Po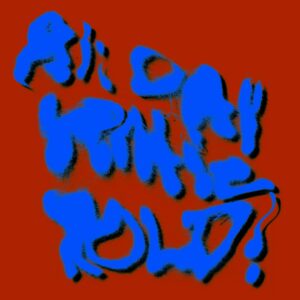 rches album, All Day Gentle Hold !, which follows last year's Ricky Music. Out now via Domino, the 11-track record – his fifth under the moniker – includes the previously unveiled songs 'I Miss That', 'Okay', and 'Back3School'. "I recorded this album in my room between October 2019 and April 2021," Maine explained in a statement. "The world was flipped and I wanted to make something injected with as much love, urgency, and lust for humanity as I possibly could."
---
Sam Fender, Seventeen Going Under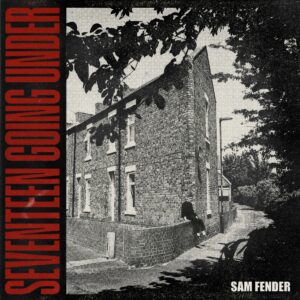 Sam Fender's second album, Seventeen Going Under, is out today via Polydor Records. It marks the follow-up to the North Shields singer-songwriter's 2019 debut record Hypersonic Missiles and was produced alongside Bramwell Bronte. "This album is a coming of age story," Fender said of the album in a press release. "It's about growing up. It's a celebration of life after hardship, and it's a celebration of surviving."
---
BADBADNOTGOOD, Talk Memory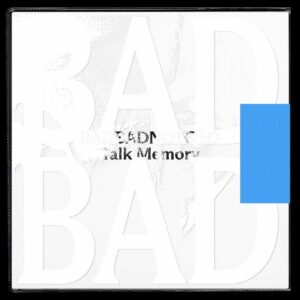 BADBADNOTGOOD's new album Talk Memory has arrived via XL Recordings. The 9-track LP includes contributions from Arthur Verocai, Karriem Riggins, Terrace Martin, Laraaji, and harpist Brandee Younger. "It took a year or two of just living life to get to the place where the creative process was exciting again and once we actually went in to the studio it was the most concise recording and writing process we've ever had," the group stated in press materials. "We hope that the improvised studio performances bring the listener closer to our live experience."
---
Other albums out today:
S. Raekwon, Where I'm At Now; Church Girls, Still Blooms; We Are Scientists, Huffy; Noah Gundersen, A Pillar of Salt; Matt Maltese, Good Morning It's Now Tomorrow; Anna Leone, I've Felt All These Things; Trivium, In the Court of the Dragon; JOHN, Nocturnal Manoeuvers; Karen Peris, A Song Is Way Above the Lawn.