In this segment, we showcase the most notable albums out each week. Here are the albums out on March 25, 2022:
---
 Destroyer, LABYRINTHITIS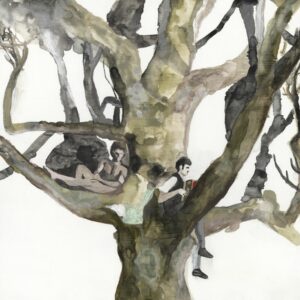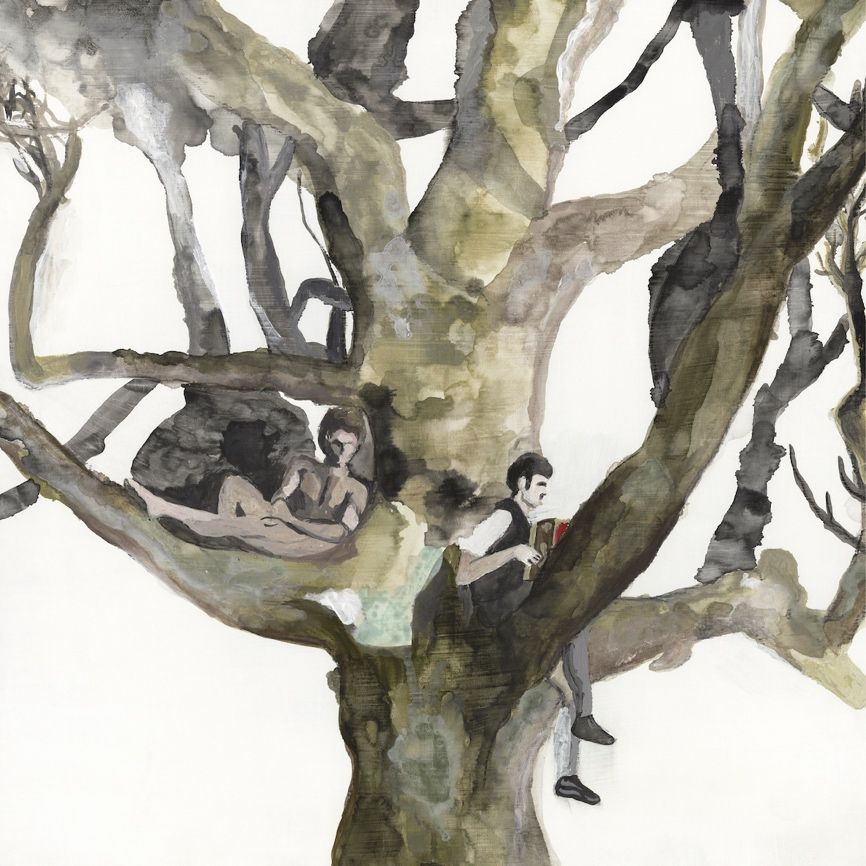 Dan Bejar is back with a new Destroyer album. LABYRINTHITIS follows 2020's Have We Met and features the previously released singles 'June', 'Tintoretto, It's for You', and 'Eat the Wine, Drink the Bread'. Originally conceived as a straight dance record – "just like Donna Summer's greatest hits," as Bejar put it in press materials – the 10-track LP was largely written in 2020 and recorded the following spring. Creating the album in the height of isolation, Bejar and producer John Collins sent ideas back and forth from their respective locations: Collins on the remote Galiano Island, and Bejar in nearby Vancouver.
---
Aldous Harding, Warm Chris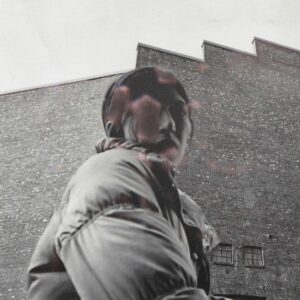 Aldous Harding has returned with her new album Warm Chris. Out now via 4AD, the follow-up to 2019's Designer was produced by John Parish and recorded at Rockfield Studios, with contributions from H. Hawkline, Seb Rochford, Gavin Fitzjohn, Hopey Parish, and Sleaford Mods' Jason Williamson. Harding and John Parish first worked together on 2017's Party, before joining forces again for Designer. Warm Chris was previewed with the singles 'Lawn' and 'Fever'. "This record came a lot wilder, but cleaner," Harding told Pitchfork. "This was the easiest one. It just came really naturally."
---
 Camp Cope, Running With the Hurricane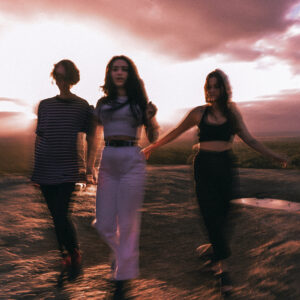 Camp Cope have released their third LP, Running with the Hurricane, via Run For Cover. The follow-up to 2018's How To Socialise & Make Friends includes the advance singles 'Jealous', 'Blue', and the title track. The album is named after the song of the same name by the Australian political folk group Redgum, whose member Hugh McDonald is the late father of Camp Cope vocalist Georgia Maq. "The first record was us diving into whatever Camp Cope created, the second album was us when we were in the thick of it, and then this album is about how we've come out the other side," Maq said in a statement. "And we've come out stronger, more loving, more peaceful and better friends."
---
Guerilla Toss, Famously Alive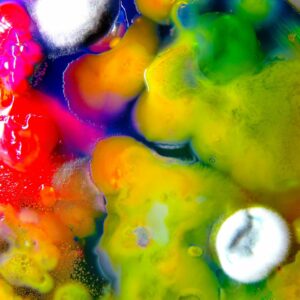 Guerilla Toss have issued a new album, Famously Alive, their first for Sub Pop. The upstate New York band's latest follows 2018's Twisted Crystal and features the early singles 'Live Exponential', 'Cannibal Capital', and 'Famously Alive'. Vocalist and lyricist Kassie Carlson, multi-instrumentalist Peter Negropontem, and guitarist Arian Shafiee wrote the new LP at home in the Catskills during the pandemic. "You have to be with yourself all the time during the pandemic," Carlson said in press materials. "I had to figure out a way to manage my anxiety. The pandemic was hard, but it helped me get comfortable inside my own body. My peace of mind came out of being thrust into the deepest shit. This album is all about being happy, being alive, strength. It's meant to inspire people."
---
Denzel Curry, Melt My Eyez See Your Future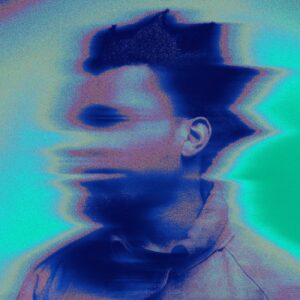 Denzel Curry has dropped his new album Melt My Eyez See Your Future. The record features guest spots from Robert Glasper, Saul Williams, 6LACK, Rico Nasty, JID, slowthai, T-Pain, and more, as well as production credits from Kenny Beats, Thundercat, and JPEGMAFIA. Ahead of the album's release, Curry teased it with the singles 'Walkin', 'Zatoichi', and 'Troubles'. "I like traditional hip-hop; I like drum and bass; I like trap; I like poetry, so a lot of that is going to be interwoven in this album including jazz and a lot of genres that I came up on as a kid and just being in my parents' house," Curry said in a statement. "This album is made up of everything that I couldn't give you on Ta13oo or Imperial because I was going through depression anger issues."
---
Caracara, New Preoccupations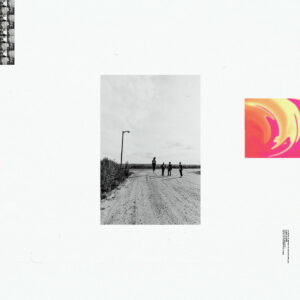 Philadelphia band Caracara have followed up 2017's Summer Megalith with their sophomore LP, New Preoccupations. Out today via Memory Music, the album was recorded in Conshohocken, PA at Will Yip's Studio 4 Recordings and explores vocalist-guitarist Will Lindsay's relationship with alcohol. "I think what people will be able to hear in this record, and what we hope to say, is that this can't simply be reduced to a dark and dismal story," he explained in press materials. "We didn't set out to make a druggy record about recovery, we wanted to examine the journey toward it–to show the ominous weight of the lowest moments, woven in with the rapturous highs that make the lows easier to turn away from. These beautiful moments may be fueled by a substance but aren't inherently invalidated by it. Just because it ended with you needing to stop doesn't mean you can't celebrate the memories you made."
---
Soul Glo, Diaspora Problems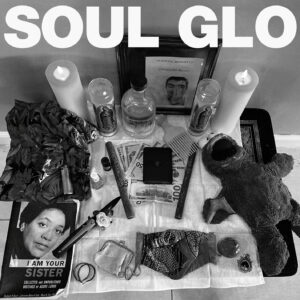 Combining hip-hop, punk, and hardcore, Philly outfit Soul Glo have put out Diaspora Problems, their fourth full-length and first for Epitaph. Five years in the making, the self-produced album follows 2019's THE N**** IN ME IS ME and was promoted with the tracks 'Driponomics' and 'Jump!! (Or Get Jumped!!!)((by the future))'. Will Yip mixed and mastered the LP, which the band recorded in their own practice space and at an unfinished warehouse in the summer of 2021. Talking about their goal for Diaspora Problems, Soul Glo's Pierce Jordan told Brooklyn Vegan: "Through the lens of punk, I wanted the album to feel like it was a very broad look at American music, and highlighting all of the best Black influences of American music, and kind of just combine everything into punk songs."
---
Barrie, Barbara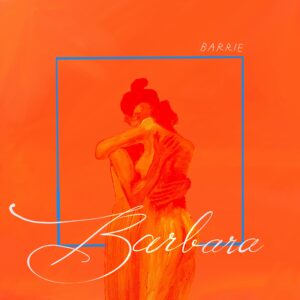 Barrie's new album Barbara is out now via Winspear. Arriving three years after Happy to Be Here, the record includes the advance singles 'Concrete', 'Dig', 'Frankie', 'Quarry', and 'Jenny'. "The album is diaristic, but not in obvious or intimate ways," Barrie explained in a press release. "Music is my job, and it's also intensely personal. I want the music to connect with people, but have reservations about the toll it takes on the artist to have to live up to whatever the music ends up representing for the listener. To connect with people about grief is beautiful, but I don't want to relive the trauma of it at every show and interview. I also don't want to become desensitized to my sadness. There's both rawness and a measure of control in the album; I want to make sure the project and the person are tied, but only by certain limbs."
---
Other albums out today:
Ibibio Sound Machine, Electricity; Jana Rush, Dark Humour; Maren Morris, Humble Quest; Kavinsky, Reborn; Kevin Devine, Nothing's Real, So Nothing's Wrong; Susanna, Elevation; Ed Schrader's Music Beat, Nightclub Daydreaming; Placebo, Never Let Me Go; ginla, Everything; Kilo Kish, American Gurl; Wallows, Tell Me That It's Over; Koffee, Gifted; Proper., The Great American Novel; Ex-Vöid, Bigger Than Ever; U.S. Highball, A Parkhead Cross of the Mind; Emily Jane White, Alluvion; Bellows, Next of Kin; Young Prisms, Drifter.