In this segment, we showcase the most notable albums out each week. Here are the albums out on May 6, 2022:
---
Arcade Fire, WE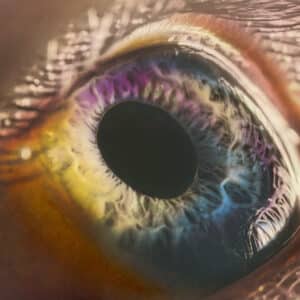 Arcade Fire are back with a new album, WE, out now via Columbia Records. Nigel Godrich, Win Butler, and Régine Chassagne produced the LP, which was recorded in multiple locales including New Orleans, El Paso, and Mount Desert Island. According to Butler, it marks "the longest we've ever spent writing, uninterrupted, probably ever." Clocking in at 40 minutes, the record is divided into two sides: Side 'I' explores "the fear and loneliness of isolation," while Side 'WE' enters on "the joy and power of reconnection." It is the final Arcade Fire album to feature multi-instrumentalist Will Butler, who left the band in 2021 shortly after its completion. The singles 'The Lightning I, II' and 'Unconditional I (Lookout Kid)' preceded the record. Read our review of WE.
---
Sharon Van Etten, We've Been Going About This All Wrong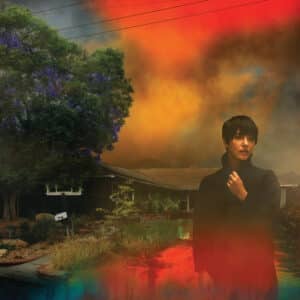 Sharon Van Etten has released the follow-up to 2019's Remind Me Tomorrow. Out now via Jagjaguwar, We've Been Going About This All Wrong was co-produced by Daniel Knowles and features Van Etten's touring band of Jorge Balbi on drums, Devon Hoff on bass, and live musical director Charley Damski on synthesizers and guitars. Van Etten's recent singles 'Porta' and 'Used To It' do not appear on the LP; in fact, there were no advance tracks leading up to the album's release. "I wanted to approach this release differently, to engage my fans in an intentional way, in an effort to present the album as a whole body of work," Van Etten said in press materials. "These 10 songs are designed to be listened to in order, at once, so that a much larger story of hope, loss, longing and resilience can be told."
---
Bad Bunny, Un Verano Sin Ti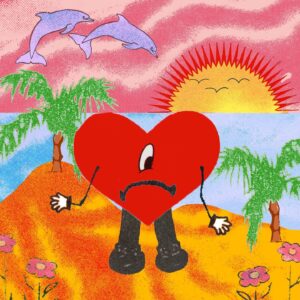 Bad Bunny has returned with a new album called Un Verano Sin Ti. The follow-up to 2020's El Último Tour del Mundo includes 23 tracks and features guest spots from Rauw Alejandro, Bomba Estéreo, Buscabulla, the Marias, and more. It was co-produced by Tainy and MAG, alongside his longtime engineer Beto "La Paciencia." The Puerto Rican star began teasing the project back in January, confirming the LP through an online ad that listed his Bugatti for $3.5 million.
---
Warpaint, Radiate Like This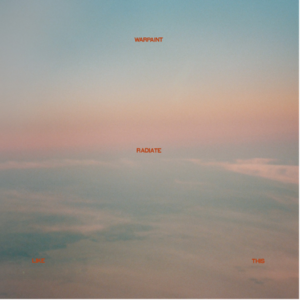 Warpaint have unveiled their first full-length album in six years. Radiate Like This follows 2016's Heads Up and includes the previously shared tracks 'Champion', 'Stevie', and 'Hips'. After completing foundational tracking sessions with co-producer Sam Petts-Davies (Thom Yorke, Frank Ocean, Skullcrusher), the band's four members separated due to the pandemic and recorded each of their parts individually. "Making this album was a labor of love," Warpaint said in a press release. "It is the joyous culmination of four musical minds over the course of a few wild and heart-opening years. We're thrilled to finally share it with you."
---
Belle and Sebastian, A Bit of Previous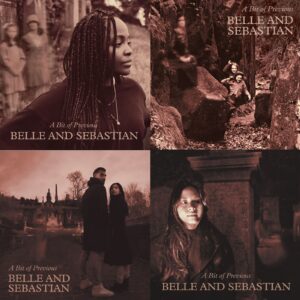 Belle and Sebastian have released A Bit of Previous, their 9th album and first in seven years, via Matador. The follow-up to 2015's Girls in Peacetime Want to Dance was recorded in the group's hometown of Glasgow after their plans to fly to Los Angeles in spring 2020 were scrapped due to COVID-19. "We did it together, us and the city," frontman Stuart Murdoch said in a press statement. "This record was the first 'full' LP recording for B&S in Glasgow since Fold Your Hands Child, 1999. We clocked in every morning, we played our songs, we wrote together, we tried new things, we took the proverbial lump of clay, and we threw it every day." The album includes the singles 'Young and Stupid', 'If They're Shooting At You', 'Unnecessary Drama', and 'Talk to Me Talk to Me'.
---
Rolling Blackouts Coastal Fever, Endless Rooms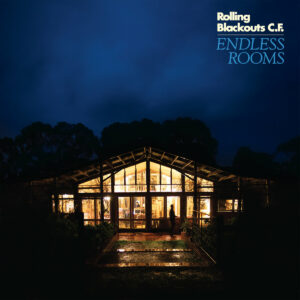 Rolling Blackouts Coastal Fever have dropped their latest LP, Endless Rooms, via Sub Pop. After exchanging ideas remotely during Australia's lockdowns, the band's five members were able to decamp to a mud-brick house built by the Russo family built in the '70s (featured on the album cover) to record the album, which they self-produced alongside Matt Duffy. Inspired by the acoustics of the space, Endless Rooms features field recordings of rain, fire, birds, and wind. "It's almost an anti-concept album," the band explained in press materials. "The Endless Rooms of the title reflects our love of creating worlds in our songs. We treat each of them as a bare room to be built up with infinite possibilities." The tracks 'Dive Deep', 'The Way It Shatters', 'Tidal River', and 'My Echo' previewed the record.
---
Ellevator, The Words You Spoke Still Move Me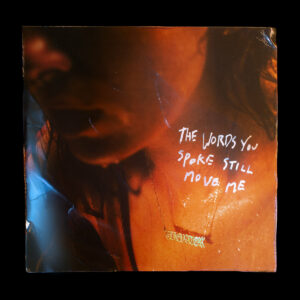 The Words You Spoke Still Move Me is the debut full-length by Ellevator, the Hamilton, Ontario-based trio of frontwoman Nabi Sue Bersche, guitarist Tyler Bersche, and bassist/keyboardist Elliott Gwynne. Out now via Arts & Crafts, the album follows their 2018 debut self-titled EP and was produced by former Death Cab for Cutie guitarist Chris Walla. "There's a freedom in the way that he produces and comes up with ideas," Nabi Sue Bersche said in our Artist Spotlight interview. "I didn't really know what he was going to suggest next, but it didn't make me feel too on my toes and impulsive. I knew he was going to get the job done and I knew it was going to be great. There was so much trust there from the beginning. But he was also very willing to experiment, and it worked."
---
Sigrid, How to Let Go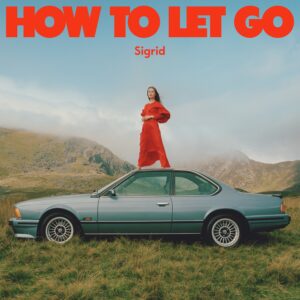 Sigrid has followed up 2019's Sucker Punch with her second album, How to Let Go. The Norwegian pop artist wrote the LP at a time when she was contemplating her life in Norway and her life outside of Norway. "They're two different things," she explained in press materials. "The chill girl who loves to ski and hike and cook versus the other part of me that's like 'let's go out', or let's play massive shows, go on stage and not be scared of anything. I used to be so shy as a kid but then when I'm on stage at Glastonbury for example I love losing myself in it." She added: "The concept of 'how to let go' is the thread that runs through the album and through my life  – just letting go of things you say, of people that have hurt you, or situations where I have been stupid. Life is about letting go and moving on. It sounds so simple, but it never is."
---
Ibeyi, Spell 31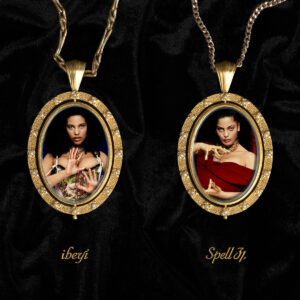 The Ibeyi twins – Lisa-Kaindé and Naomi Diaz – have released their third studio album, Spell 31, via XL. Spanning 10 tracks, the follow-up to 2017's Ash was written, produced, and recorded by Ibeyi, who worked with longtime collaborator Richard Russell. The LP features appearances from Jorja Smith, Pa Salieu, and BERWYN, who appears on a reimagining of Black Flag's 'Rise Above'. "It's a new chapter," Naomi Diaz said of the album in an interview with The Guardian. "It's the most balanced between us."
---
Sadurn, Radiator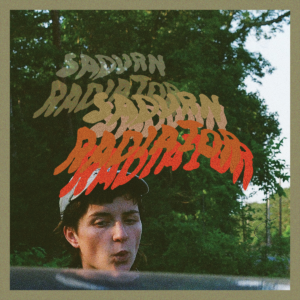 Sadurn – the Philadelphia four-piece led by vocalist/guitarist Genevieve DeGroot – have issued their debut LP, Radiator, via Run for Cover Records. Following two self-released EPs, Sadurn and Ther and Gleam, the album was made in the band's makeshift recording studio during the pandemic. "The whole project up to that point had been so lo-fi, so close to the source and unproduced," DeGroot explained in a press release. "I wanted the band and the new recordings to still have that to some extent. We're all so close and we were living in this cabin for two weeks making this thing, I think it was sort of the special circumstances that lent themselves to the way the album turned out." Sadurn previewed the record with the tracks 'snake', 'golden arm', and 'icepick'.
---
Kikagaku Moyo, Kumoyo Island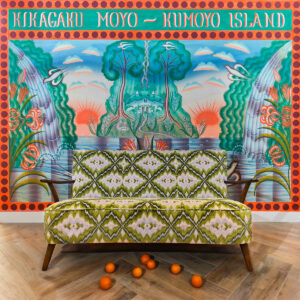 Kumoyo Island, the final LP by Japanese psych-rockers Kikagaku Moyo, is out today via their own Guruguru Brain label. Following 2018's Masana Temples, the band recorded their fifth studio album at Tsubame Studios in Asakusabashi, Tokyo, where they cut their earliest material. "We have come to the conclusion that because we have truly achieved our core mission as a band, we would love to end this project on the highest note possible," the group wrote on social media. "Since first starting as a music collective on the streets of Tokyo in 2012, we never, ever imagined being able to play all over the world for our amazing audiences. It is all because of you that this was ever possible…and to this we are eternally grateful."
---
!!!, Let It Be Blue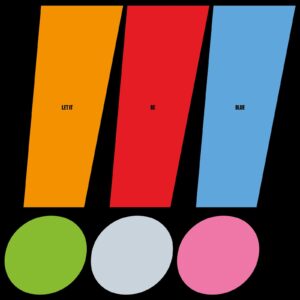 Brooklyn dance-punk outfit !!! have shared their ninth studio album, Let It Be Blue, via Warp. The follow-up to 2019's Wallop features production from Patrick For as well as guest appearances by Sink Ya Teeth's Maria Uzor, Angelica Garcia, and Meah Pace. "On this record we were looking for basic minimal arrangements – sub-bass, drums and vocals mostly – and that approach is what finally let us support the vocal parts in a way that worked," the band said, commenting on the single 'Storm Around the World'. "The final piece was the beat that our producer Patrick Ford made that felt somewhere between programmed, sampled and played, a blurriness that is another feature of this album, Let it be Blue, which was mostly built on computers but doesn't always sound or feel that way."
---
Other albums out today:
Sunflower Bean, Headful of Sugar; Jack Harlow, Come Home The Kids Miss You; Hater, Sincere; Pink Mountaintops, Peacock Pools; Saâda Bonaire, 1992; Otoboke Beaver, Super Champon; Soft Cell, *Happiness Not Included; Yawners, Duplo; Praise, All in a Dream; Terror, Pain into Power; Simple Plan, Harder Than It Looks; Hüma Utku, The Psychologist; Three Days Grace, Explosions; Halestorm, Back From the Dead; Adrian Copeland, If This Were My Body; Puppy, Pure Evil; Suki Waterhouse, I Can't Let Go; C Duncan, Alluvium; Daou, Sanctuary; flor, Future Shine; Serpente, Dias da Aranha; Maria Chiara Argirò, Forest City.