In this segment, we showcase the most notable albums out each week. Here are the albums out on May 13, 2022:
---
Kendrick Lamar, Mr. Morale & The Big Steppers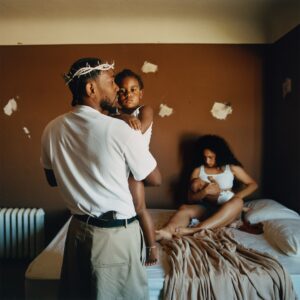 The long-awaited follow-up to DAMN. has arrived. Mr. Morale & The Big Steppers, which Kendrick Lamar announced last month via a link to his Oklama website, is his final album Top Dawg Entertainment. It boasts collaborations with Portishead's Beth Gibbons, Summer Walker, Ghostface Killah, Thundercat, Baby Keem, Sampha, Kodak Black, and more, while the voice of spiritual teacher Eckhart Tolle appears prominently throughout. The record also features production from Pharrell Williams, the Alchemist, Sounwave, Boi-1da, Beach Noise, Duval Timothy, DJ Dahi, DJ Khalil, J.LBS, and others. A few days ago, Lamar shared his first song as lead artist since 2018, 'The Heart Part 5', the latest in his long-running 'The Heart' series.
---
The Smile, A Light for Attracting Attention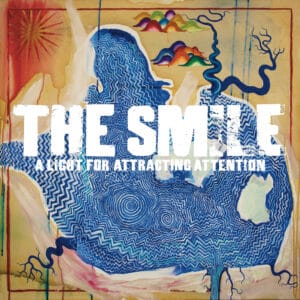 The Smile – the new project of Radiohead's Thom Yorke and Jonny Greenwood and Sons of Kemmet's Tom Skinner – have released their debut album, A Light for Attracting Attention, via XL. Produced by Nigel Godrich, the record was preceded by a series of singles, including 'Free in the Knowledge', 'You Will Never Work in Television Again', 'The Smoke', 'Skrting on the Surface', and 'Pana-vision'. It features strings by the London Contemporary Orchestra as well as a full brass section of contemporary UK jazz players such as Byron Wallen, Theon and Nathaniel Cross, Chelsea Carmichael, Robert Stillman, and Jason Yarde.
---
Florence and the Machine, Dance Fever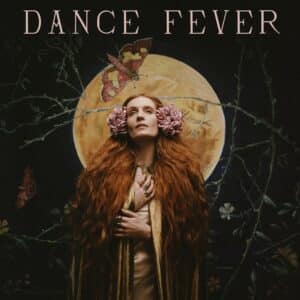 Florence and the Machine is back with a new album called Dance Fever, out now via Polydor Records. The album was mostly recorded in London over the course of the pandemic, and it is co-produced by Florence Welch, Jack Antonoff, and Dave Bayley of Glass Animals. According to press materials, the record lyrically draws inspiration from the tragic heroines of pre-Raphaelite art, the gothic fiction of Carmen Maria Machado and Julia Armfield, and folk horror films like The Wicker Man, The Witch, and Midsommar. The follow-up to 2018's High as Hope was previewed with the singles 'My Love', 'King', 'Heaven is Here', and 'Free'.
---
Ethel Cain, Preacher's Daughter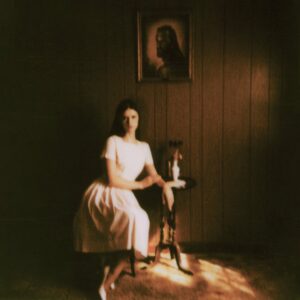 Released yesterday via Daughters of Cain, Preacher's Daughter is the debut album from Ethel Cain. Clocking in at 75 minutes, the follow-up to last year's Inbred EP features the previously shared tracks  'American Teenager', 'Gibson Girl' and 'Strangers'. The album was mostly written, recorded, and produced by Cain, who collaborated with a number of multi-instrumentalists including Matthew Tomasi and Colyer. A press release describes Preacher's Daughter as "the age old tale of an American family who refuses to learn from history and is therefore doomed to repeat it," in which "mother forsakes daughter and daughter forsakes mother in a battle with no real villain and no real winner." Read our review of the album, and revisit our interview with Ethel Cain.
---
Mallrat, Butterfly Blue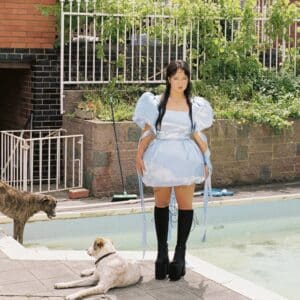 Butterfly Blue is the debut full-length by Mallrat, the project of Australian singer-songwriter Grace Shaw. It follows three EPs – 2016's Uninvited, 2018's In the Sky, and 2019's Driving Music – and includes the advance tracks 'Your Love', 'Teeth', and the Azealia Banks-assisted 'Surprise Me'. "I've always valued music that is interesting, beautiful, and unpretentious. Something timeless and not reactive," Shaw said of the album in a statement. "Butterfly Blue was made with that in mind. It's a demonstration of not pretending to be anyone else." Read more about the album in our Artist Spotlight interview with Mallrat.
---
Kevin Morby, This Is a Photograph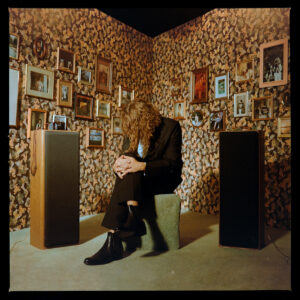 Kevin Morby has followed up 2020's Sundowner with a new record titled This Is a Photograph, out now via Dead Oceans. The album was helmed by Morby's frequent collaborator Sam Cohen, who also produced 2016's Singing Saw and 2019's Oh My God, and features contributions from Cassandra Jenkins, Makaya McCraven, Tim Heidecker, Alia Shawkat, and more. "Sam Cohen and I wanted to throw everything at the wall with this one. It's about the battle every family faces, that of chasing the clock, to live our lives and hold onto one another for as long as possible," Morby explained in a statement. "That, and, the dreams that come with being a young family in America and where those dreams eventually end up."
---
Quelle Chris, Deathfame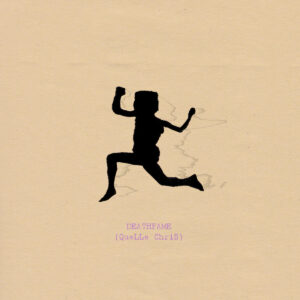 Quelle Chris has a new LP out called Deathfame via Mello Music Group. The Detroit rapper produced the album alongside Chris Keys and Knxwledge and features guest appearances from the likes of Navy Blue, Pink Siifu, Denmark Vessey, J Jig Cicero, and Cavalier. Ahead of its release, Chris dropped the singles 'Alive Ain't Always Living' and 'The Sky Is Blue Because the Sunset Is Red'. His previous album was 2020's Innocent Country 2, a collaboration with Chris Keys, with whom he also worked on the score for Judas and The Black Messiah.
---
Say Sue Me, The Last Thing Left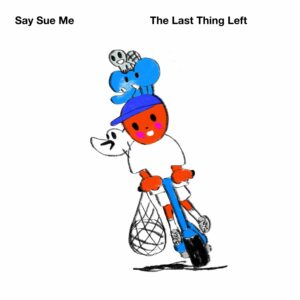 Say Sue Me have dropped their last album, The Last Thing Left, via Damnably. Since forming in 2012, the South Korean band has released two other full-lengths, We've Sobered Up and 2018's Where We Were Together, as well as four EPs. The new record features the promotional singles 'No Real Place', 'Around You' and 'To Dream'. "This album has the theme of some realization, eventually the realization of love," vocalist and guitarist Sumi Choi explained in a press release. "Love in relationships, love for oneself, and the ultimate love gained after realizing those two things!"
---
The Black Keys, Dropout Boogie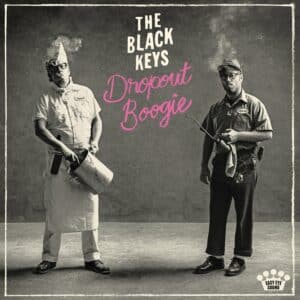 The Black Keys have returned with a new album, Dropout Boogie, which follows last year's Delta Kream and arrives one day before the 20th anniversary of the band's debut LP, The Big Come Up. Dan Auerbach and Patrick Carney's latest features the singles 'Wild Child' and 'It Ain't Over' as well as contributions from ZZ Top's Billy F. Gibbons, Reigning Sound and Oblivians' Greg Cartwright, and Kings of Leon's Angelo Petraglia. "It's the natural chemistry Pat and I have," Auerbach remarked in a press release. "Being in a band this long is a testament to that. It was a real gift that we were given. I mean, the odds of being plopped down a block-and-a-half from each other in Akron, Ohio–it just seems crazy."
---
Moderat, MORE D4TA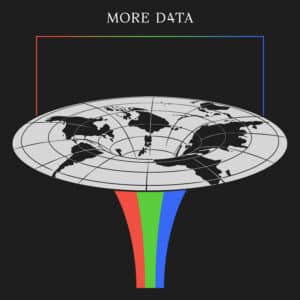 Moderat, the collaborative project of Apparat and Modeselektor, are back with their new album MORE D4TA. It marks the electronic group's first new full-length in 6 years and includes the previously shared songs 'MORE LOVE', 'Easy Prey', and 'Fast Land'. In 2018, the duo announced they would be taking an extensive break after touring in support of 2016's III and spent two years away from each other before deciding to continue working together. Across 10 tracks, MORE D4TA deals with feelings of isolation and information overload the group experienced following their hiatus.
---
Bear's Den, Blue Hours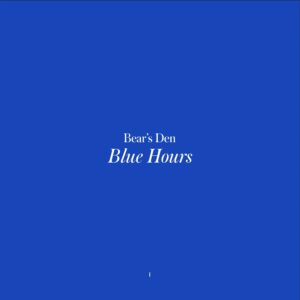 Bear's Den have issued their fourth LP, Blue Hours, via Communion Records. The album sees the British folk duo reuniting with longtime producer Ian Grimble. "Blue Hours is a kind of imaginary space you get into at night, a place where you process difficult things or where you try to figure everything out," the band's Andrew Davie said of the album. "While making the record we wanted to get across a kind of simmering intensity with the song and the idea of someone trying to keep their shit together while wrestling with these darker thoughts and feelings. We wanted to get across a sense of bravery & triumph in saying, 'sometimes I can't pull myself out' of these difficult situations. To celebrate the difficult moments because we all have them. They are a universally shared experience even if it feels sometimes like they're not and you're the only one who feels them."
---
Other albums out today:
Emma Ruth Rundle, EG2: Dowsing Voice; Obongjayar, Some Nights I Dream of Doors; Lyle Lovett, 12th of June; Victor Mucho, Moonlight in Visby; Mandy Moore, In Real Life; An Moku & Stefan Schmidt, Zwischenraum; The Chainsmokers, So Far So Good; Sam Gendel & Antonia Cytrynowic, LIVE A LITTLE;Ye Vagabonds, Nine Waves; Yves Jarvis, The Zug; Gentle Sinners, These Actions Cannot Be Undone; Luke Steele, Listen to the Water; Flanger Magazine, After the Bend; Craig David, 22; Sister Ray, Communion; Nectar, No Shadow; Modal Melodies, Modal Melodies; Moon Tooth, Phototroph; Perel, Jesus Was an Alien; Haress, Ghosts.