In this segment, we showcase the most notable albums out each week. Here are the albums out on June 9, 2023:
---
Janelle Monáe, The Age of Pleasure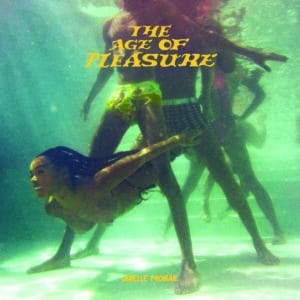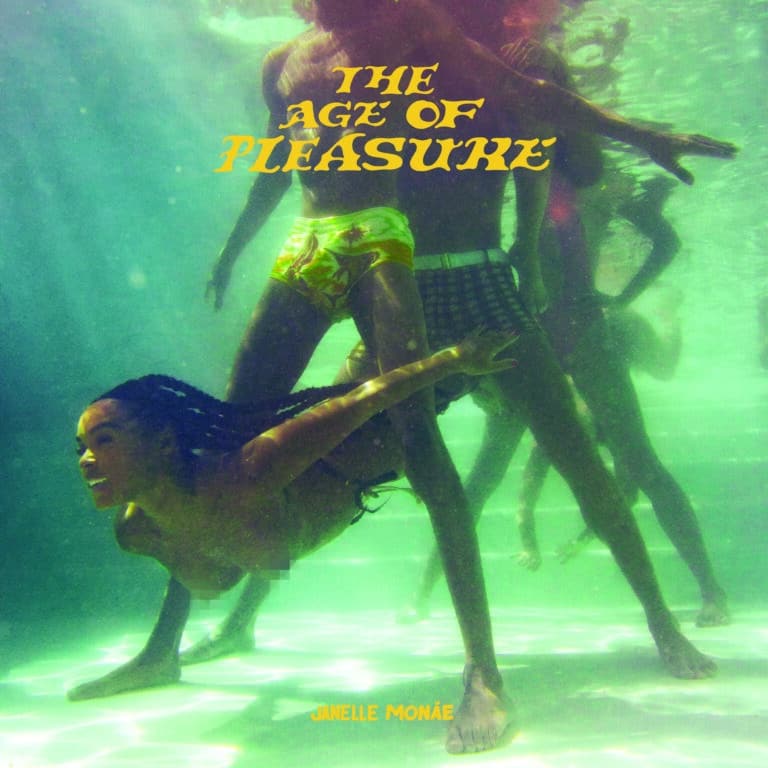 Janelle Monáe is back with The Age of Pleasure, her first new album since 2018's Dirty Computer. It features contributions from Grace Jones, Sister Nancy, Amaarae, Doechii, Nia Long, and Ckay, as well as the promotional singles 'Float' (with Seun Kuti and Egypt 80) and 'Lipstick Lover'.  "All the songs were written from such an honest space," Monáe told Apple Music 1. "So I hope that people feel that when they listen to the music, that they feel that when they come and, you know, counter with me when I'm around, I definitely have had an opportunity to evolve and grow and to tap into the things that bring me pleasure, the things that perhaps I should rethink and rework."
---
Christine and the Queens, PARANOÏA, ANGELS, TRUE LOVE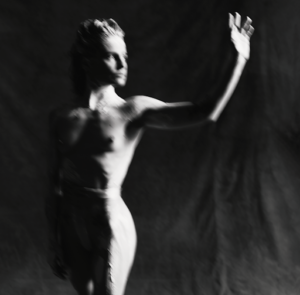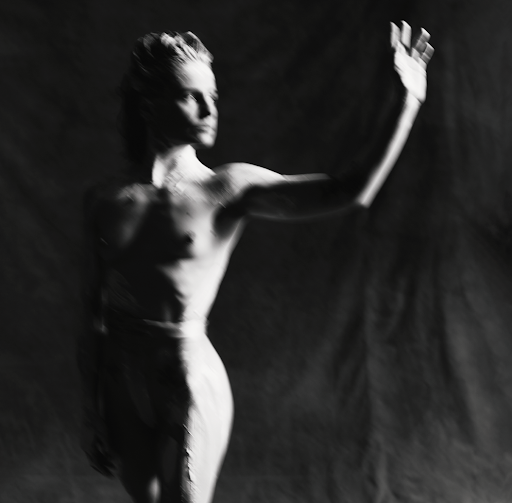 Christine and the Queens has followed up last year's Redcar les adorables étoiles (prologue) with a new album titled PARANOÏA, ANGELS, TRUE LOVE. Featuring guest appearances from Madonna and 070 Shake as well as production from Mike Dean, the album was previewed by the singles 'Tears can be so soft', 'True love', 'To be honest', and 'A day in the water'. "This new record is the second part of an operatic gesture that also encompassed 2022's Redcar les adorables étoiles," Chris explained. "Taking inspiration from the glorious dramaturgy of Tony Kushner's iconic play, Angels in America, Redcar felt colourful and absurd like Prior sent to his insane dream-space. The follow-up PARANOÏA, ANGELS, TRUE LOVE is a key towards heart-opening transformation, a prayer towards the self – the one that breathes through all the loves it is made of."
---
Youth Lagoon, Heaven Is a Junkyard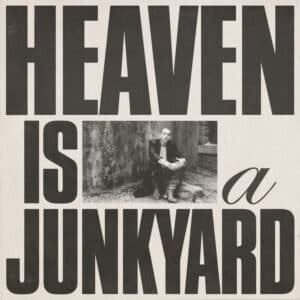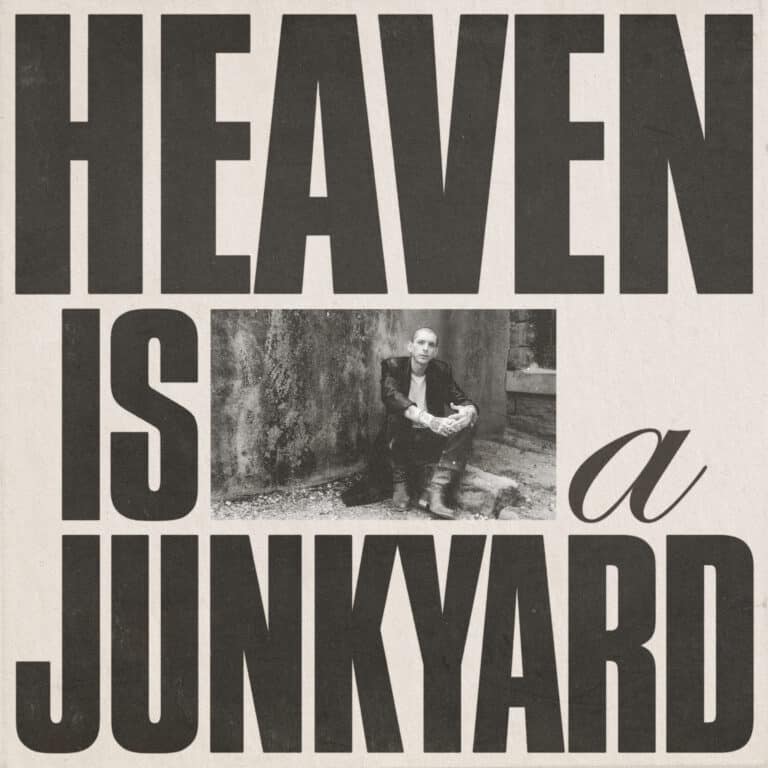 Trevor Powers has released his first new album under the Youth Lagoon moniker in seven years, Heaven Is a Junkyard, through Fat Possum. The follow-up to Savage Hills Ballroom includes the previously unveiled singles 'The Sling', 'Prizefighter', and 'Idaho Alien'. "Heaven Is a Junkyard is about all of us," Powers said in a press release. "It's stories of brothers leaving for war, drunk fathers learning to hug, mothers falling in love, neighbors stealing mail, cowboys doing drugs, friends skipping school, me crying in the bathtub, dogs catching rabbits, and children playing in tall grass."
---
Squid, O Monolith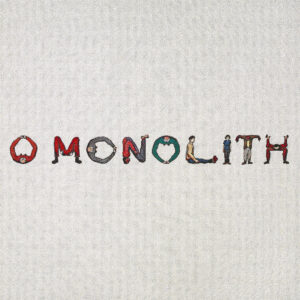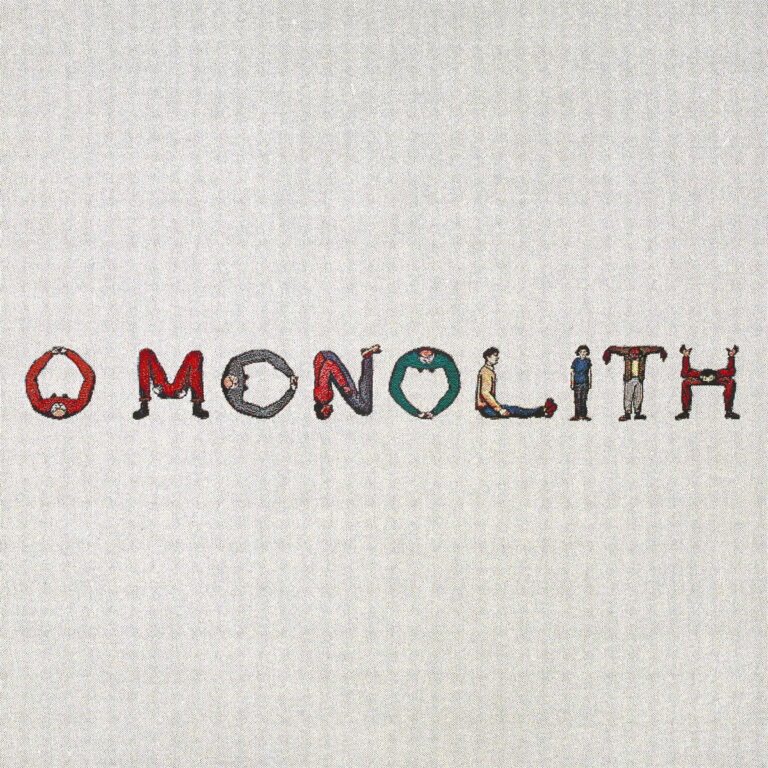 Squid have released their sophomore full-length, O Monolith. The follow-up to 2021's Bright Green Field was recorded at Peter Gabriel's Real World studios and includes the singles 'The Blades', 'Swing (In a Dream)', 'Undergrowth'. Longtime collaborator Dan Carey produced the LP, which was mixed by Tortoise's John McEntire and features contributions from Martha Skye Murphy and Roger Bolton. "There's a running theme of the relation of people to the environment throughout," the band's Louis Borlase explained. "There are allusions to the world we became so immersed in, environmental emergency, the role of domesticity, and the displacement you feel when you're away for a long time."
---
feeble little horse, Girl with Fish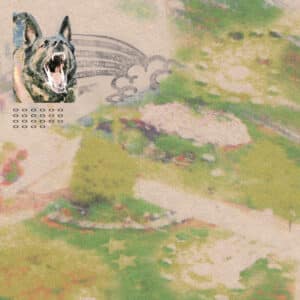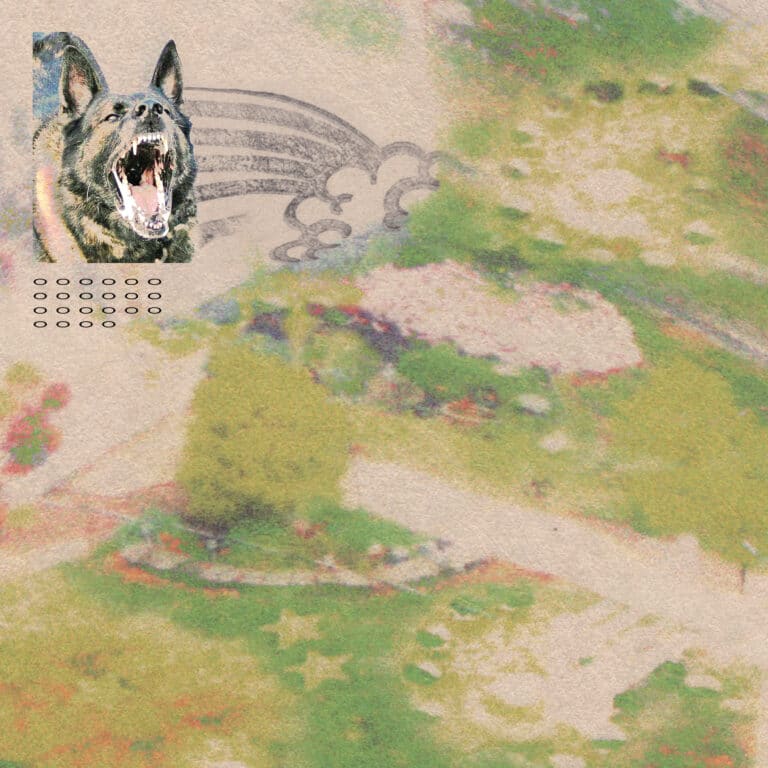 feeble little horse have put out their new album, Girl with Fish, via Saddle Creek. Following their 2021 debut Hayday, the 11-track LP includes the advance tracks 'Pocket', 'Steamroller', and 'Tin Man'. "When we made Hayday, we wrote really quickly to get it done before he moved away and we couldn't make songs anymore," the band's Sebastian Kinsler said in a statement. "But we realized making music with each other was too fun to walk away from. For this album, we got to take our time with every decision that went into it."
---
Jason Isbell and the 400 Unit, Weathervanes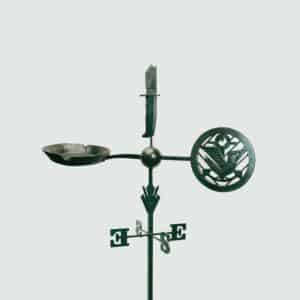 Jason Isbell and the 400 Unit have released Weathervanes, their eighth LP and first collection of original songs since 2020's Reunions. The album was recorded at Nashville's Blackbird Studio and features contributions from Isbell's wife Amanda Shires, harmonicist Mickey Raphael, Sylvia Massy and Ian Rickard on backing vocals, and Morgan O'Shaughnessey on strings. "There is something about boundaries on this record," Isbell said in a press release. "As you mature, you still attempt to keep the ability to love somebody fully and completely while you're growing into an adult and learning how to love yourself."
---
Jess Williamson, Time Ain't Accidental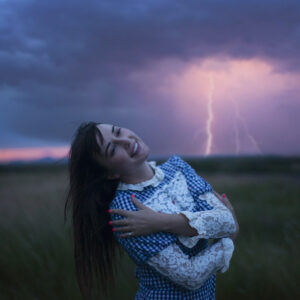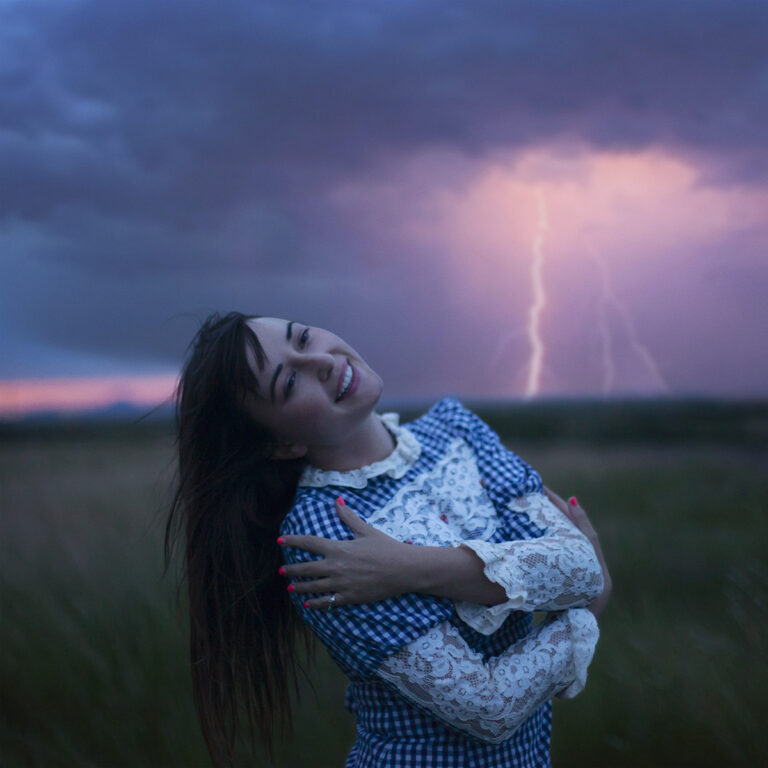 Time Ain't Accidental, the latest LP from Texas-born, Los Angeles-based singer-songwriter Jess Williamson, is out now via Mexican Summer. Ahead of its release, Williamson shared the singles 'Hunter', 'Chasing Spirits', and the title track. The album was produced by Brad Cook, who'd worked on Williamson and Waxahatchee's 2022 collaborative record as Plains, in Durham, North Carolina. "I kept thinking, 'my voice feels different now – it's been liberated,'" Williamson recalled in press materials. The album's cover art, she added, reflects "that supernatural forces are acting all around us, that we can trust that we will be in the right place at the right time."
---
Jenny Lewis, Joy'All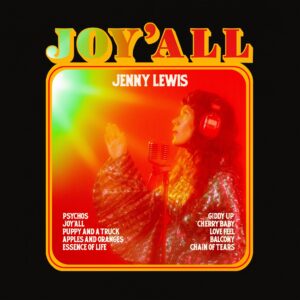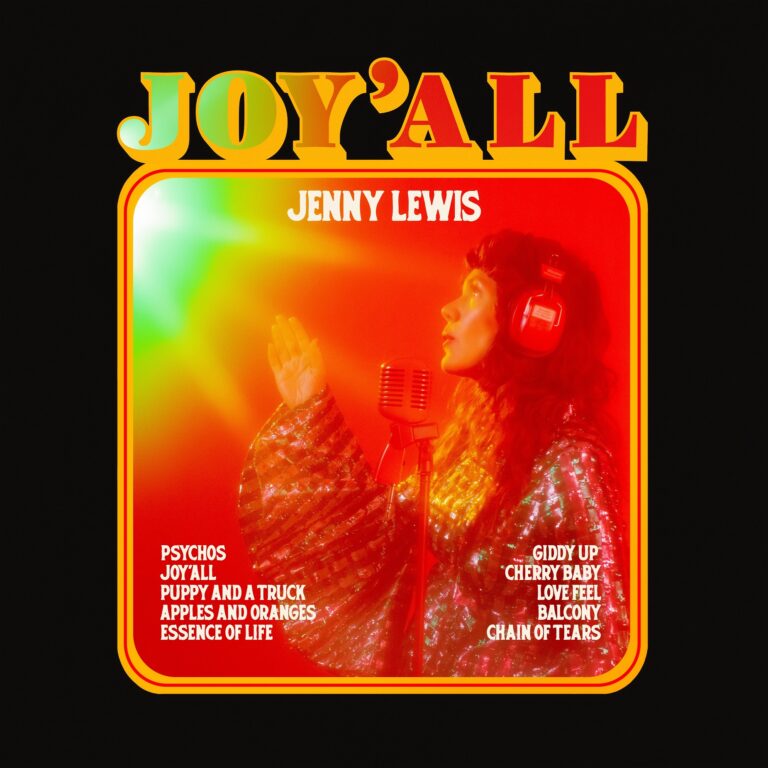 Jenny Lewis has returned with her fifth solo album, Joy'All. The follow-up to 2019's On the Line was previewed by the singles 'Psychos', 'Giddy Up', and 'Cherry Baby'. Dave Cobb produced the LP, which was engineered and mixed by Greg Koller. "Dave works fast and we cut the bulk of the record with his incredible house band (Nate Smith, Brian Allen and Cobb on guitar, and myself on acoustic guitar & vocals) live on the floor in a couple of weeks," Lewis explained. "Jess Wolfe came back to the studio to provide background vocals on the record and then Greg Leisz and Jon Brion added pedal steel, B-Bender guitar and Chamberlin, respectively, back in L.A."
---
King Krule, Space Heavy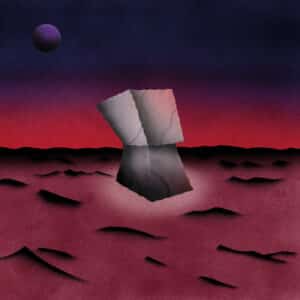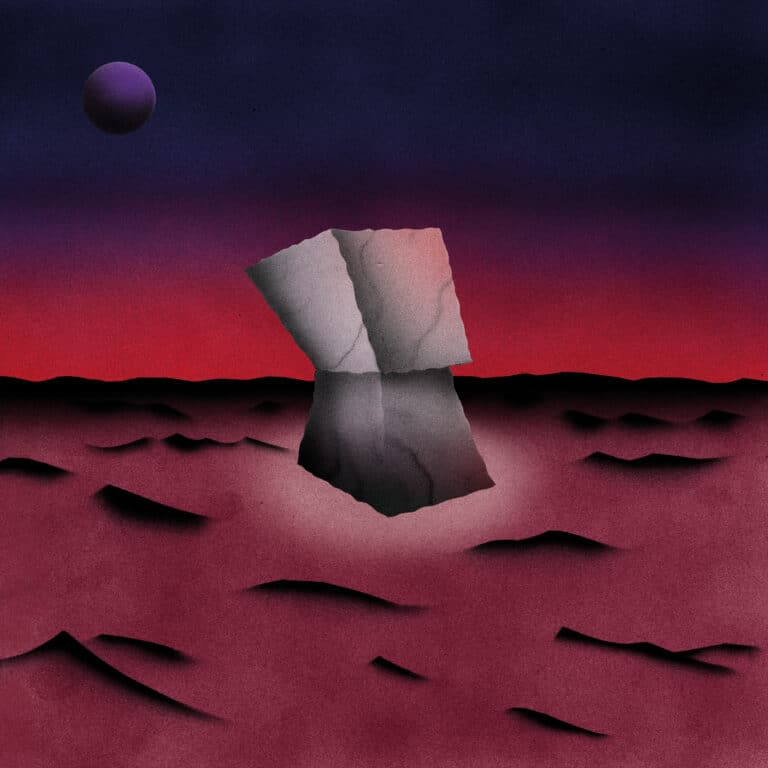 King Krule has released his latest record, Space Heavy, via XL. It was preceded by a series of singles, including 'Seaforth', 'If Only It Was Warmth', and 'Flimsier'. Archy Marshall began writing the album in 2020 on commutes between London and Liverpool before fleshing out the songs with frequent collaborator and producer Dilip Harris. Longtime bandmates Ignacio Salvadores (saxophone), George Bass (drums), James Wilson (bass), and Jack Towell (guitar) also contributed to the album, which follows 2020's Man Alive!.
---
Dudu Tassa and Jonny Greenwood, Jarak Qaribak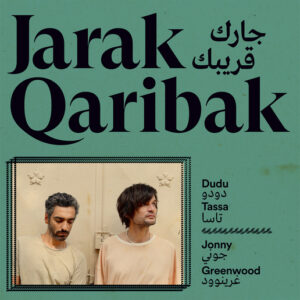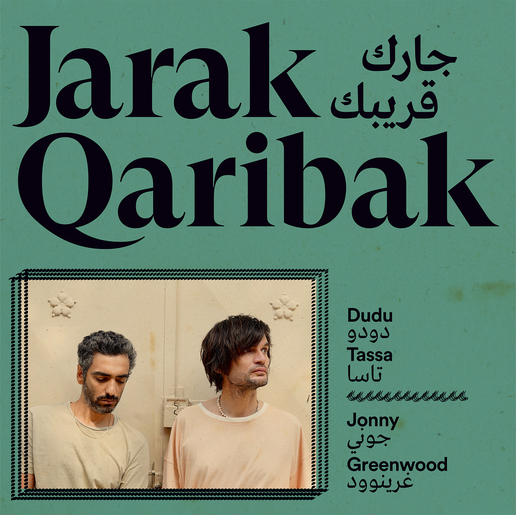 Radiohead/The Smile guitarist Jonny Greenwood and Israeli rock musician Dudu Tassa have collaborated on the new record Jarak Qaribak, out now via World Circuit. Longtime Radiohead collaborator Nigel Godrich mixed the LP, which features the tracks 'Ya Mughir al-Ghazala', 'Ashufak Shay', and 'Taq ou-Dub'. "When people listen to this music," Tassa remarked in a press release, "I really love to imagine them thinking…what is this? It sounds 1970s, but there are drum machines, there are guitars but they're singing in Arabic…what's going on?" Greenwood added: "We didn't want to make out that we're making any political point, but I do understand that as soon as you do anything in that part of the world it becomes political, even if it's just artistic. Actually, possibly especially if it's artistic."
---
This Is the Kit, Careful of Your Keepers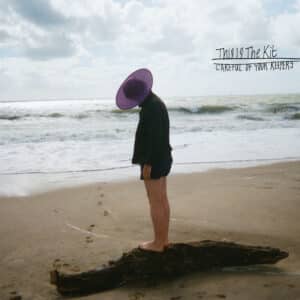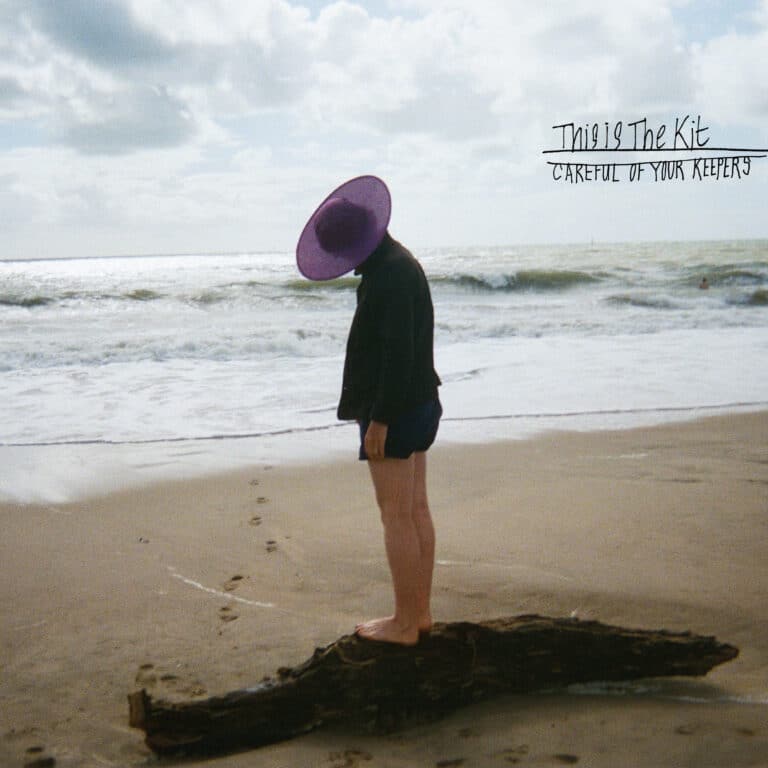 Careful of Your Keepers, the latest album by This Is the Kit, has arrived today via Rough Trade. The follow-up to 2020's Off Off On was produced by Gruff Rhys of Super Furry Animals and includes the early tracks 'More Change' and 'Inside Outside'. "The album was nearly called Goodbye Bite," singer-songwriter Kate Stables explained. "And in a way it still is. I went for Careful of Your Keepers in the end. It's one of my favourite songs on the album, a song that for me holds the general feeling of the album as a whole. The fragility of things. Of situations. Of relationships. Of humans. What we do to look after each other and ourselves. The passing of time and what that does to us, and how we live our lives going forward."
---
Decisive Pink, Ticket to Fame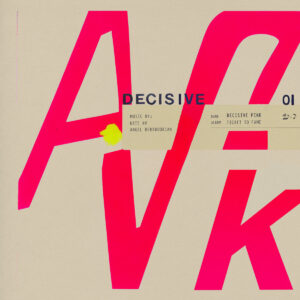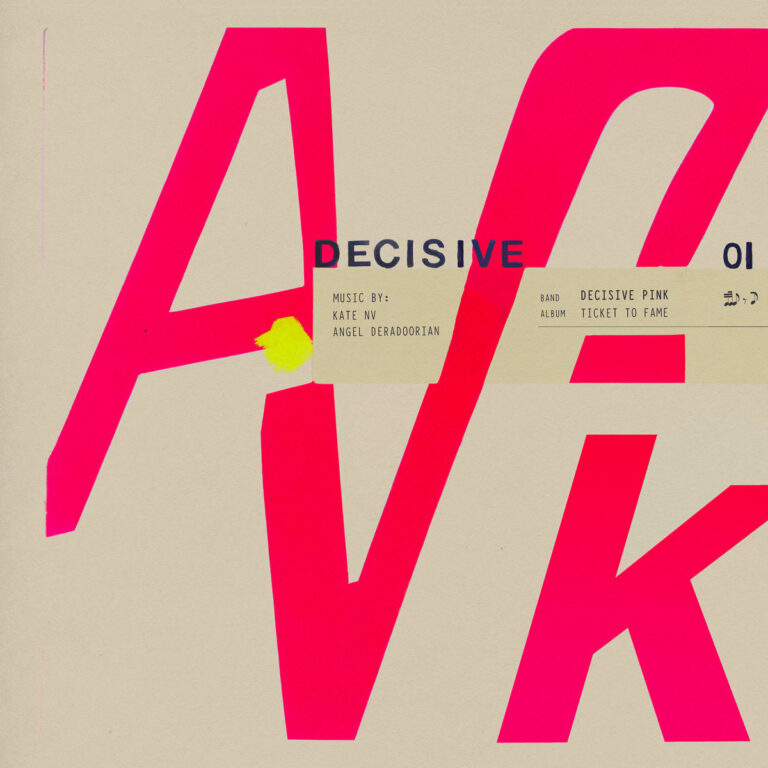 Decisive Pink, the duo of Angel Deradoorian and Kate NV, have dropped their debut LP, Ticket to Fame, via Fire Records. They recorded it at a mutual friend's studio in Köln, which Kat NV described as a "spaceship" due to its extensive collection of analog synths. "It was very exciting to step into the 'synth- dome' as I think of it," Deradoorian commented. "I can't remember all the synths we used, but definitely one of the Prophets, a modular, a Juno, a Jupiter, a Rodeo, a synth with a bee on it and some synth from the 1980s that Kate knew about." The singles 'Haffmilch Holiday', 'Destiny', and 'Ode to Boy', and 'Dopamine' arrived ahead of the album's release.
---
Other albums out today:
Keaton Henson, House Party; Rob Grant, Lost at Sea; Amaarae, Fountain Baby; Dream Wife, Social Lubrication; Godflesh, PURGE; Natalie Rose LeBrecht, Holy Prana Open Game; Christopher Bear & Daniel Rossen, Past Lives (Original Motion Picture Soundtrack); Darkside, Live at Spiral House; Jayda G, Guy; Aja Monet, When the Poems Do What They Do; Olof Dreijer & Mt. Sims, Souvenir; Dominic Sen, Apparition; The Boo Radleys, Eight; Nicholas Allbrook, Manganese; James, Be Opened by the Wonderful; Lightning Dust, Nostalgia Killer; Sakura Tsuruta, C / O; Niall Horan, The Show; Superbloom, Life's A Blur; Jeff Clarke, Locust; George FitzGerald, Not As I; Wobbly, Additional Kids; Nocow, Odinocow.