In spite of everything, 2020 brought us a ton of great new music – too much to fit into a single list. Which is why, as a supplement to our 50 Best Albums of 2020 feature, we're continuing our 2020 Year in Review by highlighting 20 compelling albums that may (understandably) have slipped under your radar this year. Some of these albums were included on our previous list but deserve a bit more attention, while others didn't make the final cut but we think are still worth highlighting – from experimental, genre-blending projects from the likes of More Eaze and Ohmme to introspective singer-songwriter releases from artists like Ellis and Ev Carm. Many of these records were made by musicians we've also featured in our Artist Spotlight series, so if you're enjoying their work, be sure to check out those Q&As as well.
Here, in no particular order, are 20 great albums you may have missed in 2020.
---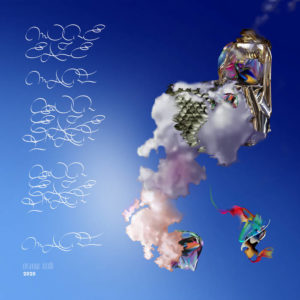 The moniker of Austin-based producer, composer, and multi-instrumentalist Mari Maurice, More Eaze's work sews together elements of experimental pop, 00s glitch music, ambient, and AutoTuned automatic writing. In addition to the mostly ambient towards a plane and a collaborative LP with Claire Rousay titled If I Don't Let Myself Be Happy Now Then When?, she also released Mari, an introspective and dynamic collection of tracks exploring the duality of the self as reflected in the juxtaposition of off-kilter, disjointed instrumentals and more direct, pop-adjacent moments like highlights 'talk' and 'i don't wanna'. Mari proves she's equally adept at crafting melodic, punchy pop songs as well as working through more abstract, reflective modes of expression; those diverse artistic impulses coalesce in affecting ways on an explorative album that's as intricate and layered as it is intimate and evocative.
---
Ohmme, Fantasize Your Ghost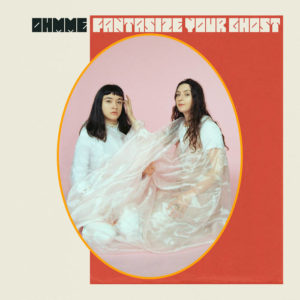 Ohmme's second LP serves as a microcosm of the Chicago-based duo's diverse musical capabilities, deftly balancing their experimental inclinations as well as their propensity for direct pop songwriting. More than anything, though, it's a showcase for Macie Stewart and Sima Cunningham's unique dynamism and collaborative spirit: opener 'Food Your Gut' summons the magnetic energy of a live show while boasting one of the album's most captivating psych-rock hooks, while the propulsive 'Selling Candy' cascades into a chaotic whirlwind of dissonant guitars. On tracks like 'Spell it Out' and 'Twitch', Ohmme introduce string arrangements to evoke a more composed but equally entrancing atmosphere. Even more creative impulses battle it out on the back end of the album – there's the contemplative 'Some Kind of Calm', the noisy 'Surgeon Moon', the pop-adjacent 'After All' – but Stewart and Cunningham's chemistry makes the proceedings feel natural and intuitive.
---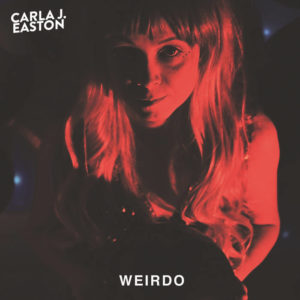 No, Carly Rae Jepsen did not suddenly release an album under a brand new moniker. This is Carla J. Easton, the Glasgow singer formerly known as Ette, and though she might not yet have been crowned the queen of literally everything, the pulsating synths and soaring, breathy chorus on the opening track of her third album call right back to the pure pop escapism of Jepsen's classic 'Run Away with Me'. The follow-up to 2018's critically acclaimed Impossible Stuff, Weirdo carries with it that same euphoric feeling throughout, but Easton augments it with a touch of those darker influences that have yet to fully materialize in Jepsen's music: the pounding drums on the otherwise sugary 'Heart So Hard', the wobbly synths on the entrancing 'Beautiful Boy', the distorted guitars on the thrilling, Honeyblood-featuring title track. But such inventive flourishes only make the bubblegum sweetness of 'Never Knew You' or the exuberant maximalism of 'Over You' all the more irresistible.
---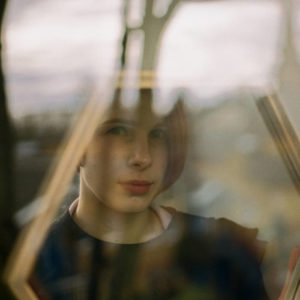 "I can't find the answers for myself/ It's easier to help somebody else," Laura Fell laments on 'Cold', a highlight from her debut studio album Safe from Me. A psychotherapist by day, it's perhaps no surprise that the London-based artist's music is imbued with a sense of vulnerability and keen self-awareness, but it also serves as a subtle means through which to challenge some of those assumptions – the record is ultimately less about finding answers than the discoveries that arise simply from the process of introspection. Fell recruited a group of classically trained musicians to help realize her artistic vision, and the instrumentation throughout the album is wonderfully organic and refined as a result. But from the subtly ominous 'Bone of Contention' to the pure intimacy of 'Left Foot Right Foot', it's the songwriter's knack for penning empathetic, nuanced folk songs and wrapping them around her enchanting voice that renders it such a compelling listen.
---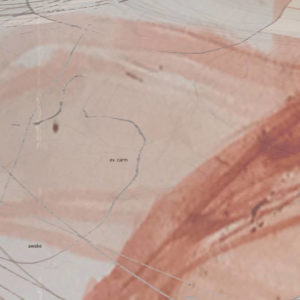 It was only after Dublin-based multi-instrumentalist Ev Carm decided to take a hiatus from consciously working on music that his debut full-length project Awake began to take shape – which is perhaps part of the reason why its ambient folk textures feel so natural and effortless. Hovering between the conscious and the unconscious as it flits between gorgeously intimate songs and tentative yet expansive instrumental compositions, the record echoes the hushed vulnerability of an act like the Antlers while also displaying a penchant for a similar kind of elusive yet poignant storytelling. Its narrator runs into the night looking for a certain someone on 'Looking for You', but the boundaries between dreams and reality soon become blurry. By the end of the penultimate track, 'Just Time', he seems to have found comfort in stillness: "Don't move/ And don't breathe/ Just take it all in/ The last of what once was here."
---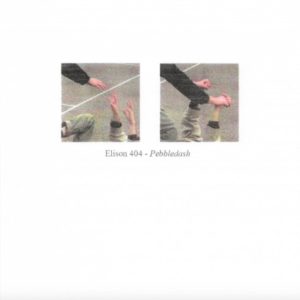 "Joy not fear," Elison 404 chant on opener 'Perfect Dark' over haunting synths and ethereal vocals, perfectly setting the mood that pervades their debut album – a stirring mix of melancholy and hope. A subsidiary of the South-London collective 404 Guild, the duo of Sonny and Eliot stray slightly from the abrasive, hard-hitting stylings of the collective's 2019 EPs to embrace more meditative, dreamy soundscapes following the passing of founding member Mina, aka Silvertongue. Throughout Pebbledash, they showcase their diverse array of influences, from lo-fi to hip-hop to garage: highlight 'Chip Pan' beautifully employs a Eurodance beat to augment the song's introspective atmosphere, while tracks like 'Skannerz' and 'F1 Motel' blend modern hip-hop production with nods to the UK's electronic scene to embody the all-encompassing sense of anxiety that permeates the lyrics. Amidst chaos and uncertainty, Elison 404 ultimately find – or at least keep looking for – hope in togetherness.
---
Emma Grace, Wild Fruits and Red Cheeks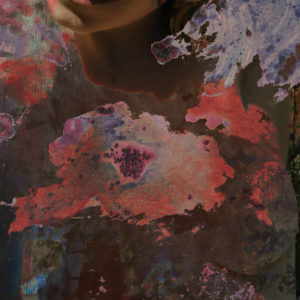 Emma Grace is an Italian-American composer, singer, and violinist from Assisi and Florida whose work interweaves elements of classical, ambient, and folk music. Following her first album Backgrounds in 2018, the earthy and enchanting Wild Fruits and Red Cheeks showcases her ability to incorporate lo-fi phone and field recordings collected from her travels and breathe new life into them through her ever-evolving compositions. From short, minimalist pieces like 'Animated (Midnat)' and 'Altars' to more fully-formed, slowly-unfurling tracks like the hypnotic 'Red Fruits' and 'Climbing on Waters', the double album has the healing effect of taking a walk in the woods and absorbing all the beauty that surrounds you. There are just so many nooks and crannies to explore, and you're bound to discover something new every time you dive back in – even at its most elusive and idiosyncratic, there's still a stunning immediacy to it all.
---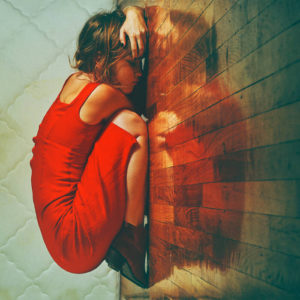 If you need any confirmation that Johanna Warren's fifth studio album is her boldest and most striking yet, look no further than the moment on 'Twisted' where her hushed delivery cascades into an ear-piercing crescendo as she howls, "I will not be displaced/ By how much I love you." But while this might be the album's angriest and most memorable highlight, the rest of the aptly titled Chaotic Good has plenty more to offer, from the haunting, Elliott Smith-esque ballad 'Bed of Nails' to the dynamic 'Part of It'. Throughout the album, Warren hones her penchant for combining poetic, incisive lyrics with hypnotic, dreamy melodies that coarse through your veins like medicine, striking just the right balance between chaos and harmony.
---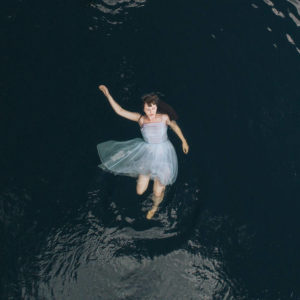 Oslo-based singer-songwriter Siv Jakobsen makes ambient folk that swaddles you in its haunting but gentle beauty. Her latest, the aptly titled A Temporary Soothing, follows her stunning 2018 full-length debut The Nordic Mellow, after which she took a necessary break from touring and recording. Produced by Chris Bond (Ben Howard, Nick Mulvey) and mixed by Zach Hanson (Bon Iver, Tallest Man on Earth), it's a wonderfully cathartic record that sees Jakobsen refining her stylistic approach while retaining the intimately evocative qualities of her prior work, from the stirring atmosphere and lush cinematic strings of opener 'Fear the Fear' to the driving electro-folk of 'Island' and the tender closer 'I Call it Love'. On the dazzling highlight 'A Feeling Felt or a Feeling Made', Jakobsen raises a question that has lost none of its subtle poignancy since the album's release: "I wonder if loneliness is a feeling felt or a feeling made/ Do we make it up as we go along/ To feed our poetic lines?"
---
Ellis, born again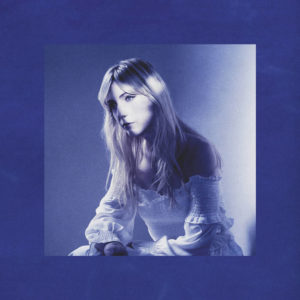 A singer-songwriter hailing from Hamilton, Ontario, Ellis' music broadly falls under the umbrella of bedroom pop thanks to its emotional directness as well as its dreamy, luminous arrangements – just listen to the first few seconds of 'Pringle Creek', the opening track of her debut LP born again, and you might just think it's Claire Cotrill on the mic. Her self-aware, often diaristic approach to songwriting often feels like listening to "secrets whispered in my ear", as she sings on 'Fall Apart'. But Ellis is capable of not only tapping into the intimate qualities that makes this subgenre of music so evocative, but also shows signs of carving out her own space in the scene. Following her self-released, self-produced EP the fuzz in 2018, her latest marks a notable shift in style for the artist, who collaborated with producer Jake Aaron (Snail Mail, Solange, Grizzly Bear) for a more polished but still bracingly vulnerable full-length effort.
---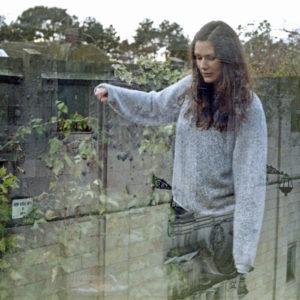 Following the release of her 2013 EP Tearing Ventricles, a collection of starkly honest, piano-based compositions in the same vein as those of former label mate Julien Baker, Katie Malco took some time off to reflect. And it paid off: seven years later, the singer-songwriter returned with a debut solo outing whose core strength lies in the same kind of confessional songwriting, but whose sound reaches for a more diverse and dynamic palette, from the soaring heights of 'September' and the crushing balladry of 'Fractures' to faster-paced cuts like 'Animal' and 'Creatures'. Reminiscent of contemporary artists like Lucy Dacus and Mitski as much as it harkens back to a different musical era, Failures is a riveting coming-of-age album that delves into themes of addiction, identity, and death with a searing combination of vulnerability and self-determination.
---
Gordi, Our Two Skins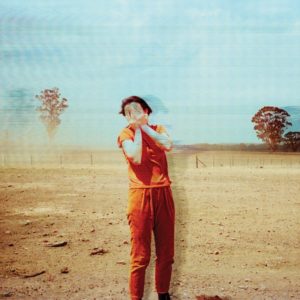 The project of Australian singer-songwriter Sophie Payten, Gordi's music is powered by the kind of stark emotional honesty that lies at the center of any great ballad; 'Aeroplane Bathroom', the track that properly starts off her sophomore studio album, still stands out as one of the most soul-crushing piano ballads of the year. Stripping down a lot of the layers that ran through her 2017 debut Reservoir, her latest manages to carry the sense of intimacy that's implied in the album's title with help from previous collaborators Chris Messina and Zach Hanson. The equally wrenching vulnerability of tracks like 'Volcanic' and 'Radiator' make the record's more hopeful moments feel all the more earned, while the slow-burning 'Free Association' is the kind of cinematic closer an album like this deserves: Our Two Skins is not just a stunning achievement, but one full of emotional revelations.
---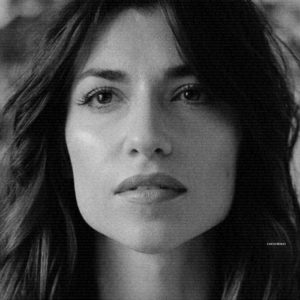 On her self-titled debut album, singer-songwriter and composer Coco Reilly attempts to wring truth from a perpetual cycle of uncertainty and confusion. "You can see the world any way you want/ Just be real say what you're really thinking," she sings on opener 'The Truth Will Always Find a Way', her semi-distorted voice swirling around a psychedelic haze of dreamy, pensive guitars and steady percussion. Though sometimes shielded by a veneer of mystery and gauzy layers of retro-sounding instrumentals, her songwriting is marked by a keen sense of self-awareness and a deep desire to understand her own self. In reckoning with themes of identity, love, and vulnerability, Reilly has not only opened herself up to a world of possibilities, but also crafted an album that feels authentic even when its sonic palette conjures a distinct air of nostalgia.
---
Haux, Violence in a Quiet Mind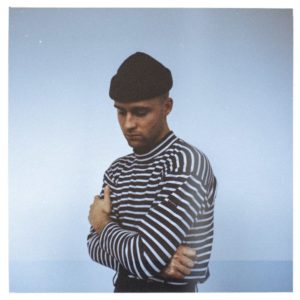 Haux's debut album opens with the tremble of Woodson Black's voice, straining to make each word travel from the knot in his throat to the vast expanse of wavy, distant synths. "Shiver in your parents bed/ Whisper words left unsaid," the Massachusetts songwriter sings in a hushed tone, evoking the early work of Perfume Genius in its stark vulnerability. Following two EPs, 2016's All We've Known and 2018's Something to Remember, Violence in a Quiet Mind is a devastatingly beautiful record, one in which Black lays his soul bare as he attempts to confront traumatic childhood experiences and unpack the lasting impact they've left on his mental health. Death, addiction, illness: they all weigh heavy here, but as soon as the album's over, a feeling of catharsis seeps through, like seeing the light for the first time after hiding in the shadows for as long as you can remember.
---
NIIKA, Close But Not Too Close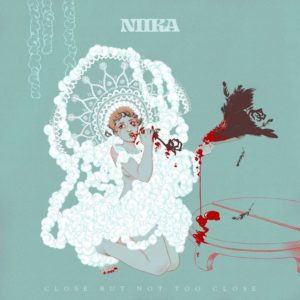 NIIKA, the moniker of singer-songwriter Nika Nemirovsky, has a knack for blending elements of jazz, R&B, and folk music in a way that's not just seamless but also uniquely affecting. Evoking the eclectic songwriting of artists like Kate Bush and heavily inspired by Solange's A Seat at the Table, NIIKA's debut project, Close But Not Too Close, ushers in a mesmerising whirlwind of emotion, with Nika's dynamic, serpentine vocal delivery delicately unfurling atop minimalist, slow-burning instrumentals. From tracks like the hypnotic 'The Cage' to the sensual 'Blue Smoke', it's a wondrously ethereal musical journey you'll find yourself wanting to get lost in again and again.
---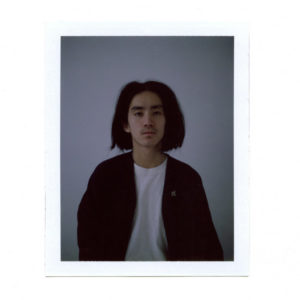 Following his critically acclaimed 2019 EP nervous, which featured contributions from BADBADNOTGOOD, Monsune, and Jacques Green, Japanese-Canadian singer-songwriter Jonah Yano came through with his intensely personal and affecting debut LP, souvenir. Released on Father's Day, the album was recorded between his home in Toronto and Red Bull studios in Tokyo, Japan, where Yano travelled to reconnect with his father after 15 years of not speaking to him. Following the separation of his parents in 1998, Yano moved from Hiroshima to Vancouver, but it wasn't until he moved to Toronto in 2016 that he started making waves in the local music scene with a series of self-produced songs. Souvenir captures unique snapshots from his past and weaves them into a complicated but tender portrait of family relationships and coming-of-age; highlights include the smooth R&B tune 'delicate', the dreamy 'congratulations, you're in first place', and the gritty, expansive 'strawberry!'.
---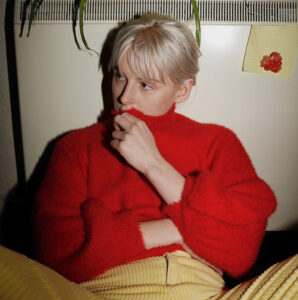 Fenne Lily started writing BREACH following a period of self-imposed isolation way before there was any sign of a pandemic that would come hand in hand with an epidemic of loneliness. But the Bristol-based singer-songwriter's sophomore effort and Dead Oceans debut engages with the idea of loneliness as something that perennially pervades our lives, a reminder that it's less a consequence of a crisis than simply an ineluctable part of being human. Navigating the difference between being lonely and being alone, the album maps out the artist's growth as she learns to be comfortable in her own presence. There's a sense of peaceful resolve as Lily recognizes that she can live with her demons without allowing them to fully take over, just as she can reflect on past relationships without getting lost in a perpetual cycle of guilt and frustration. "It's not hard to be alone anymore," she repeats on 'Berlin'.
---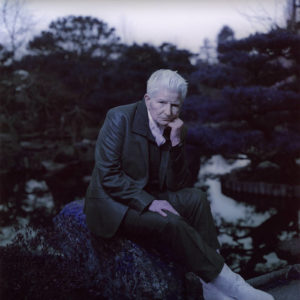 The opening track of Girl Friday's debut album may be titled 'This Is Not the Indie Rock I Signed Up For', but though there's certainly something familiar about the song's wistful guitar melodies, the L.A. outfit – composed of guitarist Vera Ellen, bassist Libby Hsieh, drummer Virginia Pettis, and guitarist Sierra Scott, all of whom trade vocal duties – refuse to be pigeonholed into a single genre. It's not long before Androgynous Mary charges into a riveting bricolage of post-punk, grunge, and goth rock, anchored by the unique chemistry and dynamism that characterizes the self-described 'Goth Wiggles'. Along with their ability to jump between genres, the group also displays a knack for traversing through a wide range of moods – from righteous anger, to melancholy, to playfulness. Underneath it all, however, lies a feeling of togetherness, one that infuses these songs with a glint of hope and a sense of purpose.
---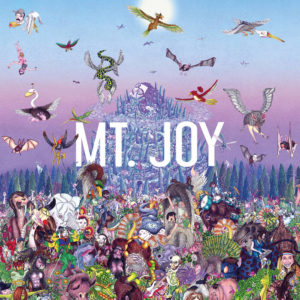 Mt. Joy – the indie rock group composed of singer Matt Quinn, guitarist Sam Cooper, bassist Michael Byrnes, drummer Sotiris Eliopoulos, and keyboardist Jackie Miclau – make the sort of folk music that feels like a ray of sunshine. Following their ambitious self-titled debut in 2018, their second album Rearrange Us approaches the familiar theme of heartbreak through a collective lens, relaying it as an experience different members of the band wrestled with at the same time. But the album is also more broadly about change, as epitomized by its stunning opening track 'Bug Eyes', which showcases Quinn's dynamic songwriting and vocal delivery. From that point on, the record adeptly careens from breezy, summer-drenched cuts like the title track and 'My Vibe' to soaring festival rock jams like 'Acrobats'. Though released in the middle of the summer, the hopeful message on the heartfelt mid-album ballad 'Every Holiday' gives us a perfect reason to revisit it this time of year: "Merry Christmas, babe, I hope we make it through," Quinn sings.
---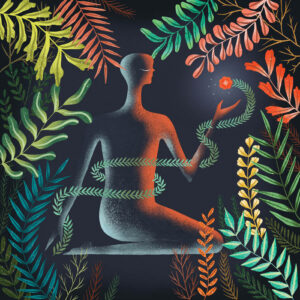 There's an elemental beauty to Loma's sophomore album Don't Shy Away that reveals itself slowly but surely. The group started out as a serendipitous collaboration between Emily Cross, musician and recording engineer Dan Duszynski, and Shearwater frontman Jonathan Meiburg, who went on to work on separate projects after releasing their self-titled debut until they decided to reconvene at Duszynski's home in rural Texas to record new material. Unfurling with a patient and solitary kind of splendour, Don't Shy Away distils the elements that were present in their debut – the songs seem to be in constant motion, brimming with textures that feel vaporous yet vividly drawn – to a more refined form, resulting in something even more mesmerizing and rewarding. Though the album favours  abstract modes of expression, some part of its essence still lingers after the final track, the Brian Eno-assisted 'Home', like the smell of petrichor after the rain.