In this segment, we showcase the most notable albums out each week. Here are the albums out on March 26, 2021:
---
serpentwithfeet, DEACON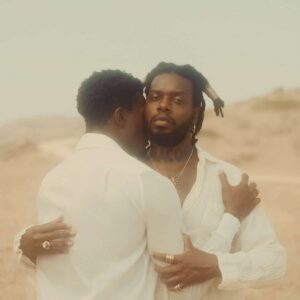 serpentwithfeet has released his sophomore album, DEACON, via Secretly Canadian. The 11-song LP follows 2018's soil and includes the previously released singles 'Fellowship', 'Same Size Shoe', and 'Heart Storm' (featuring Nao). "​I originally approached this project wanting to make something that felt very sensuous," serpentwithfeet said in a statement about the album. "Something a lot softer, a lot more gentle than my previous work." He added: "​I wanted to create something that felt calm and restrained. This was my way of tapping into the energy many deacons possess."
---
The Antlers, Green to Gold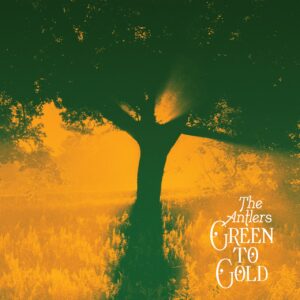 The Antlers are back with their first studio album in seven years. Green to Gold, the follow-up to 2014's Familiars, is out now via ANTI- and includes the previously released singles 'Wheels Roll Home', 'It Is What It Is', 'Solstice', and 'Just One Sec'. "Most of the songs on Green to Gold are culled from conversations with my friends and my partner," the band's Peter Silberman said in a statement. "It's less ambiguous about who's speaking and who's listening. I think the shift in tone is the result of getting older. It doesn't make sense for me to try to tap into the same energy that I did ten or fifteen years ago, because I continue to grow as a person, as I'm sure our audience does too. Green to Gold is about this idea of gradual change. People changing over time, struggling to accept change in those they love, and struggling to change themselves. And yet despite all our difficulty with this, nature somehow makes it look easy."

---
Xiu Xiu, OH NO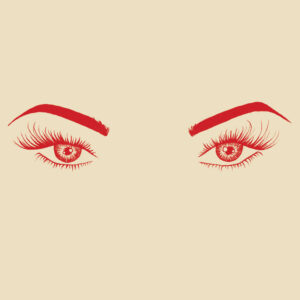 Xiu Xiu have returned with a duets album called OH NO, out now via Polyvinyl. The noise group's latest, which follows 2019's Girl With Basket Of Fruit, features collaborations with Sharon Van Etten, Chelsea Wolfe, Alice Bag, Haley Fohr of Circuit des Yeux, Grouper's Liz Harris, Owen Pallett, and Twin Shadow, as well as members of Deerhoof, Drab Majesty, Liars, and Shearwater. "The guest stars of Oh No reflect the types of people, and many of the very same, who helped remind me that the ratio of beautiful humans to shitty humans is more like 60/40 rather than what I have always assumed was 1/99," Jamie Stewart said of the LP. "Although there is an 'I HATE PEOPLE' pin on my guitar strap, I hate them less now."
---
Tune-Yards, sketchy.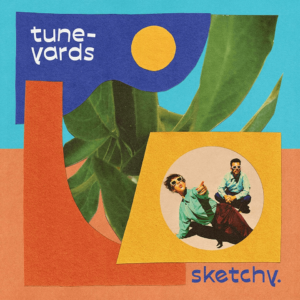 Tune-Yards, the Oakland-based duo of Merrill Garbus and Nate Brenner, have come through with their fifth album, sketchy., via 4AD. The follow-up to 2018's I Can Feel You Creep Into My Private Life. was inspired by the Beastie Boys Book and Questlove's Creative Quest, according to a press release. Garbus and Brenner began jamming every day in their home rehearsal studio "like athletes," as Garbus put it, adding, "I started remembering that people come to us to be entertained, to move, to feel joy. And together, I think, we can wake up." sketchy. was preceded by the singles 'nowhere, man.', 'hold yourself.', and 'hypnotized'.
---
Death From Above 1979, Is 4 Lovers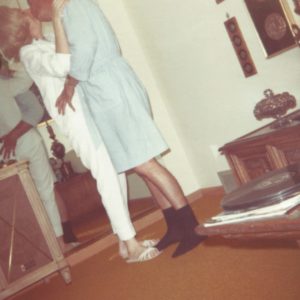 Death From Above 1979 are back with their fourth LP, Is 4 Lovers, out now via Spinefarm Records. The Canadian dance-punk duo's latest follows 2017's Outrage! Is Now and was preceded by the single 'One + One'. "This record is interesting because I didn't have any pre-conceived ideas of what the songs would be like," bassist Jesse F Keeler told NME. "We just wrote what we thought we'd enjoy. One of the things that's always been important to us is trying to avoid repeating ourselves, musically. I realise that's probably to the detriment of our careers." Sebastien Grainger added: "When Jesse plays me a demo, sometimes there's an obvious way to go with it. On this record, I did the complete opposite of that. The best bits are completely incongruous and weird."
---
Lost Girls, Menneskekollektivet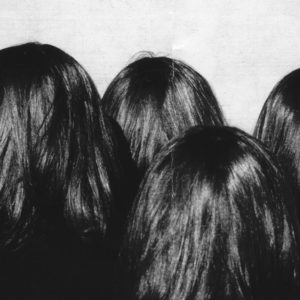 Lost Girls, the collaborative project of Jenny Hval and multi-instrumentalist Håvard Volden, have issued their debut album. Titled Menneskekollektivet (which translates to "human collective" in Norwegian), the LP is out now digitally and physically on April 23 via Smalltown Supersound. Following 2018's Feeling EP, Menneskekollektivet marks the first time Hval and Volden have recorded in a studio together in their 10-plus years of collaboration. Back in 2012, Hval and Volden released an album together under the name Nude on Sand. Menneskekollektivet was preceded by the single 'Losing Something' as well as the title track.
---
Floatie, Voyage Out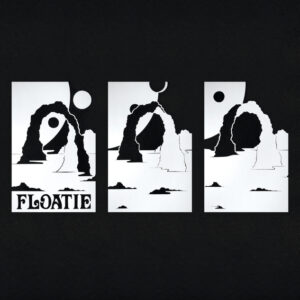 This is the debut album from Floatie, the Chicago-based four-piece comprised of singer-guitarist Sam Bern, singer-bassist Joe Olson, guitarist-synth player Will Wisniewski, and drummer Luc Schutz. Recorded with producer Seth Engel, who's previously worked with the likes of Pinegrove, Ratboys, and C.H.E.W, Voyage Out is out now via Exploding in Sound and includes the previously released singles 'Castleman', 'Shiny' and 'Catch a Good Worm'.
---
Other albums out today:
Ben Howard, Collections From the Whiteout; Floating Points, Pharoah Sanders, & the London Symphony Orchestra, Promises; Armand Hammer & the Alchemist, HARAM; Tomahawk, Tonic Immobility; Esther Rose, How Many Times; Clark, Playground In A Lake; Citizen, Life In Your Glass World; Anna Fox Rochinsky, Cherry; Carrie Underwood, My Savior; Genghis Tron, Dream Weapon. Evanescence, The Bitter Truth.