In this segment, we showcase the most notable albums out each week. Here are the albums out on February 25, 2022:
---
SASAMI, Squeeze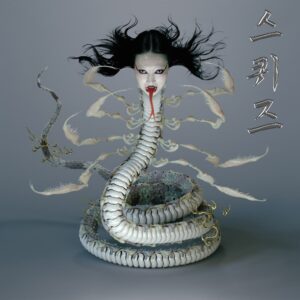 SASAMI is back with a new album called Squeeze. Out now via Domino, the follow-up to SASAMI's 2019 self-titled debut features the previously shared singles 'Call Me Home', 'The Greatest', 'Skin a Rat', and 'Say It'. SASAMI handled the album's production, with some of the tracks co-produced with Ty Segall, and constructed it in the form of an orchestral work with distinct "movements." The LP was partially inspired by the Japanese yōkai folk spirit Nure-onna, a vampiric creature with the head of a woman and the body of a snake. It includes contributions from Megadeth's Dirk Verbeuren, actress and comedian Patti Harrison, Hand Habits' Meg Duffy, Vagabon's Laetitia Tamko, and King Tuff's Kyle Thomas.
---
Gang of Youths, angel in realtime.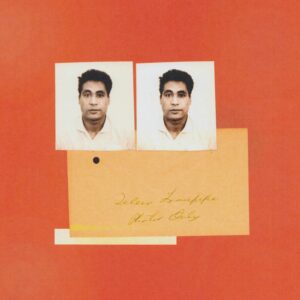 Gang of Youths have released their latest album, angel in realtime., via Warner Records. Featuring the singles 'The Angel of 8th Ave.', 'Unison', 'The Man Himself', 'Tend the Garden', and 'In the Wake of Your Leave', "the album is about the life and legacy of Dave Le'aupepe's father, indigenous identity, death, grief and God," according to the band. "And also the Angel, Islington." Le'aupepe explained: "My dad was a gifted and passionate gardener. It's where he funnelled a lot of his energy and sensitivity, and despite our humble surroundings, we were always surrounded by beauty. The journey he made from Samoa to NZ to Australia was a difficult and inspiring one, but also fraught with mistakes, regret and terrible choices. I like to think he was building something beautiful, and pondering what life had given him in spite of his mistakes and concealment. We never knew his story until after he died, so this is the most poetic interpretation of his affinity for gardening that I could think of."
---
King Hannah, I'm Not Sorry, I Was Just Being Me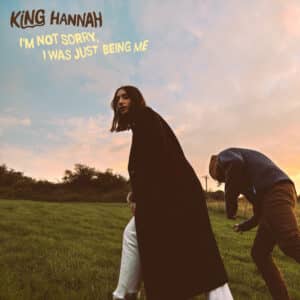 I'm Not Sorry, I Was Just Being Me is the debut full-length by King Hannah, the Liverpool duo of Hannah Merrick and Craig Whittle. The album follows the group's 2020 EP Tell Me Your Mind and I'll Tell You Mine, their first release for City Slang, and includes the early singles 'Big Big Baby', 'A Well-Made Woman', and 'All Being Fine'. Talking about the record, Whittle said in our Artist Spotlight interview: "I think some moments are darker, but the overriding thing that we want people to come away with is kind of a warmth. A lot of it is writing about childhood and memories and nostalgia – we both had very warm childhoods. And humour is a big part of our day-to-day life, so it made sense for that to be on the album. It all happened very naturally."
---
String Machine, Hallelujah Hell Yeah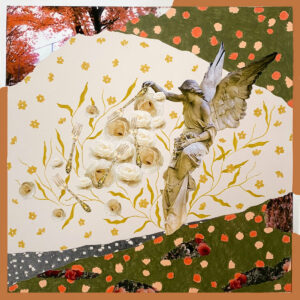 Pittsburgh seven-piece String Machine, formerly the solo project of vocalist and guitarist David Beck, have put out their latest record, Hallelujah Hell Yeah, via Know Hope Records. Following 2016's Threads from the Youth Fossil and 2019's Death of the Neon, the LP was previewed with the singles 'Gales of Worry', 'Touring in January', and 'Soft Tyranny'. "This writing experience felt a lot more honest & confessional," Beck said in press materials. "Instead of writing blurbs of nonsense & attaching meaning in a subconscious archetypal way, I tried to be more deliberate about having purpose in what I sing/write. Every song has a place. I'd write the music and hum melodies until they were catchy enough to be stuck in my head. Putting the words to the music this way was a lot different than what I'd done before."
---
caroline, caroline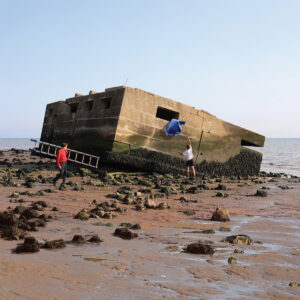 London-based eight-piece caroline have issued their self-titled debut album via Rough Trade. The band formed in early 2017, bringing together their shared influences – including Midwestern emo, Appalachian folk, minimalist classical, and electronic music – over weekly improvisation sessions. Ahead of the release of the LP, which was mixed by John 'Spud' Murphy (black midi, Lankum), they shared the advance singles 'Good morning (red)', 'Skydiving onto the library roof', and 'IWR'.
---
Keeley Forsyth, Limbs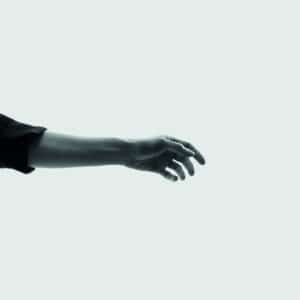 Keeley Forsyth has followed up her 2020 debut Debris with Limbs, which is out today via The Leaf Label. The album includes the previously unveiled singles 'Bring Me Water' and 'I Stand Alone'. "The world I wanted to create needed to be anchored firmly in reality," Keeley Forsyth explained in press materials. "At the same time the music needed to open free, poetic spheres for the listener, allowing room for their own associations. Limbs that marked out traces of time, in motion rather than static, allowing me to inhabit and flesh out the daily drama of existence precisely. Staying close to reality was something I learned from Antonin Artaud and Pina Bausch." Read our review of the album.
---
Huerco S., Plonk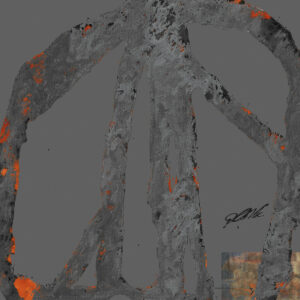 Huerco S., the project of Kansas-based artist Brian Leeds, has returned with his first new album in six years. Plonk, the follow-up to 2016's For Those Of You Who Have Never (And Also Those Who Have), is out now via Incienso, the label co-run by Anthony Naples, who described Leeds as "an inspiration to myself and many others in the pursuit of individuality in our own music." The album's concept was inspired by Leeds' childhood love of cars – "especially rally ones." Fascinated by engine mechanics and "the countless hours and money that went into researching and developing these cars… a factor of people all working on this one design," Leeds sought to capture a different aspect of the machine with each track on the record.
---
Superchunk, Wild Loneliness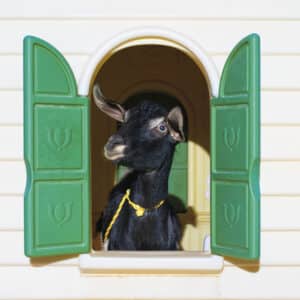 Superchunk have issued their latest record, Wild Loneliness, via Merge. The follow-up to 2018's What a Time to Be Alive was mixed by Wally Gagel and features contributions from Sharon Van Etten, R.E.M.'s Mike Mills, Wye Oak's Andy Stack, Camera Obscura's Tracyanne Campbell, Teenage Fanclub's Norman Blake and Raymond McGinley, and more. The album was recorded at home in North Carolina during lockdown, though most of its songs were written before the pandemic. It was preceded by the singles 'On the Floor', 'Endless Summer' and 'This Night'.
---
Other albums out today:
EARTHGANG, Ghetto Gods; Tears for Fears, The Tipping Point; Blood Incantation, Timewave Zero; Matchess, Sonescent; Conway the Machine, God Don't Make Mistakes; Avril Lavigne, Love Sux; Soft Cell, *Happiness Not Included; Deserta, Every Moment, Everything You Need; Tangerine Dream, Raum; Johnny Marr, Fever Dreams Pts 1-4; Dashboard Confessional, All The Truth That I Can Tell;  ADULT., Becoming Undone; Swamp Dogg, I Need A Job… So I Can Buy More Autotune; Carson McHone, Still Life; Basia Bulat, The Garden; Lady Bird, WE; Blinker & Moses, Feeding the Machine; Buzzard Buzzard Buzzard, Backhand Deals; Judy Collins, Spellbound; Mom Jeans, Sweet Tooth; Scorpions, Rock Believer.