In this segment, we showcase the most notable albums out each week. Here are the albums out on March 18, 2022:
---
 Charli XCX, CRASH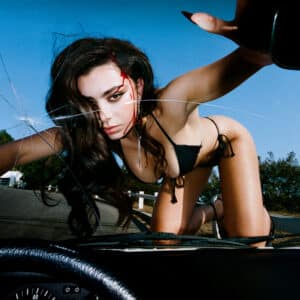 Charli XCX is back with a new album. CRASH is out now via Atlantic, her last LP to be released under her current record contract. The follow-up to 2020's how i'm feeling now features the promotional singles 'New Shapes' (featuring Christine and the Queens and Caroline Polachek), 'Good Ones', 'Beg for You' (with Rina Sawayama), 'Baby', and 'Every Rule'. "I'd never actually made a major label album in the way that it's actually done," the British singer said in an interview with Rolling Stone. "It felt interesting to me to use moments of that process to make this final album as somebody who has really navigated the major label record system since I was 16 in completely on my own terms."
---
Rosalía, MOTOMAMI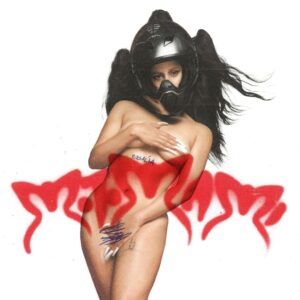 Rosalía's new album MOTOMAMI is out now via Columbia. It's the third LP from the Spanish superstar, following 2018's El Mal Querer, and was recorded across Puerto Rico, the Dominican Republic, New York, Miami, Los Angeles, and Barcelona. Preceded by the singles 'SAOKO', 'Chicken Teriyaki', 'Hentai', and the Weeknd collaboration 'LA FAMA', the album is divided into two sides: MOTO is the "aggressive side of a woman," while MAMI is "more connected with nature," Rosalía explained in an interview with i-D, calling it her "most personal album to date."
---
 Sonic Youth, In/Out/In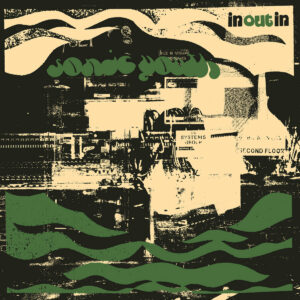 Released today via Three Lobbed, In/Out/In is a new album compiling unreleased material Sonic Youth recorded between 2000 and 2010. The record spans five tracks, including the previously shared 'In & Out'. "When you're in the middle of a tour and all of the musical cylinders (musicians, crew + equipment) are warmed up and firing on 10, and if the room/theater/venue and its acoustics allow, you can sometimes catch magic or maybe a basic track," Sonic Youth's Steve Shelley explained in press materials. "This magic/music/inspiration doesn't always occur when you'd like it to show up (you know, during the show!) – however, it sometimes can be caught in small unspoken moments during soundcheck when you least expect it."
---
Oso Oso, sore thumb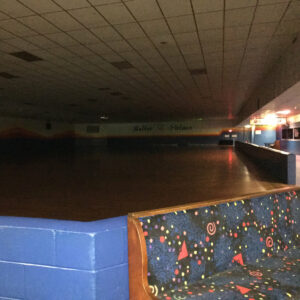 After returning with the new single 'Pensacola' in February, Oso Oso has surprise-released a new album called sore thumb (via Triple Crown). Jade Lilitri recorded the follow-up to 2019's Basking in the Glow over the course of a month with his late cousin Tavish Maloney at producer Billy Mannino's (of Bigger Better Sun) Two Worlds Recordings. Maloney passed away less than a month after the recording, and Lilitri decided to keep the songs intact, only handing them over to Mike Sapone to get the album mixed. "The making of this record is a now a memory of a time that I hold closer to my heart than anything," Lilitri said in a statement. "Regardless of how I feel about these songs in the years to come, I am so happy this exists. Thanks for listening. Be decent."
---
Yumi Zouma, Present Tense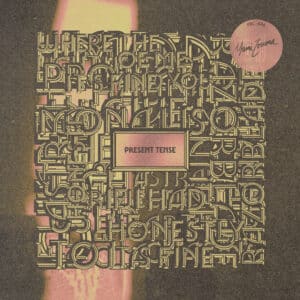 New Zealand alt-pop outfit Yumi Zouma have returned with their fourth album, Present Tense. The follow-up to 2020's Truth or Consequences is out now via Polyvinyl and includes the previously unveiled tracks 'Where the Light Used to Lay', 'In the Eyes of Our Love', 'Mona Lisa', 'Give It Hell', and 'Astral Projection'. "The lyrics on these songs feel like premonitions, in some regards," lead singer/keyboardist Christie Simpson said in a press release. "So much has changed for us, both personally and as a band, that things I wrote because the words sounded good together now speak to me in ways I didn't anticipate."
---
Midlake, FOR THE SAKE OF BETHEL WOODS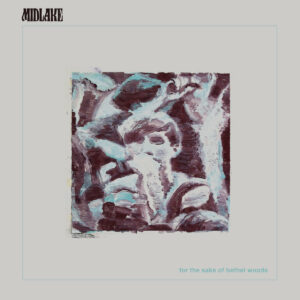 Midlake have put out FOR THE SAKE OF BETHEL WOODS, their first new album in over 8 years, via ATO. For the follow-up to 2013's Antiphon, the band worked with John Congleton, who produced, engineered, and mixed the album, marking the first time they've worked with an outside producer. "I can't say enough just how much his influence brought our music to another sonic place than we would have," frontman Eric Pulido said in a statement. "I don't want to record without a producer again. Part of that is the health of the band, because as you get older you get more opinionated and you kind of need that person who says, 'No, it's going to be this way!' It's hard to do that with your friends."
---
Babeheaven, Sink Into Me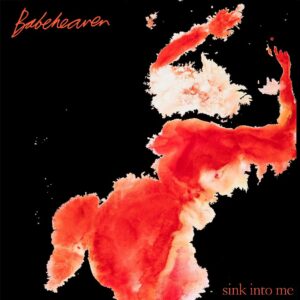 Babeheaven, the London five-piece led by Nancy Andersen and Jamie Travis, have released their second album, Sink Into Me, via Believe. The follow-up to the group's 2020 debut full-length, Home For Now, features the advance tracks 'The Hours', 'Don't Wake Me', and the Navy Blue-assisted 'Make Me Wanna'. "It was a conscious decision to move away from being a trip-hop bedroom-pop band," Travis said in press materials. "We did that on the last album; now it was time to try something different."
---
Other albums out today:
Blanck Mass, Ted K (Original Motion Picture Soundtrack); Mattiel, Georgia Gothic; Feeder, Torpedo; Maggie Gently, Peppermint; Cypress Hill, Back in Black; Hinako Omori, a journey…; Bogdan Raczynski, ADDLE; Dark Funeral, We Are the Apocalypse; Stabbing Westward, Chasing Ghosts.