In this segment, we showcase the most notable albums out each week. Here are the albums out on April 8, 2022:
---
Father John Misty, Chloë and the Next 20th Century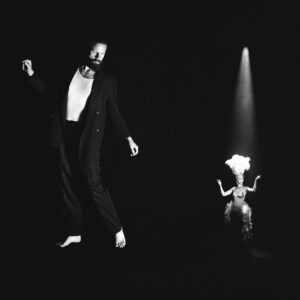 Father John Misty is back with a new album, Chloë and the Next 20th Century, out now via Sub Pop worldwide and Bella Union in Europe. The singer-songwriter's fifth studio album and the follow-up to 2018's God's Favorite Customer features arrangements from Drew Erickson and production from Josh Tillman's longtime collaborator Jonathan Wilson, with Dave Cerminara returning as engineer and mixer. It was preceded by the singles 'Funny Girl', 'Q4', 'Goodbye Mr. Blue', and 'The Next 20th Century'. Read our review of the album.
---
Wet Leg, Wet Leg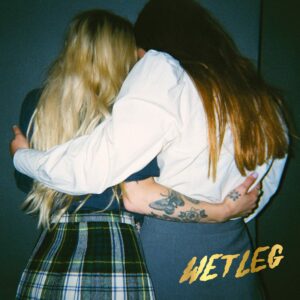 Wet Leg's self-titled debut album is out now via Domino. The LP was mainly recorded and produced by Speedy Wunderground's Dan Carey in London in April 2021, before Rhian Teasdale and Hester Chamber had released their debut single or ever played a show. After emerging with 'Chaise Lounge', the Isle of Wight duo previewed the record with the tracks 'Wet Dream', 'Too Late Now', 'Angelica', 'Oh No', and 'Ur Mum'. "Wet Leg was originally just supposed to be funny," Teasdale explained in press materials. "As a woman, there's so much put on you, in that your only value is how pretty or cool you look. But we want to be goofy and a little bit rude. We want to write songs that people can dance to. And we want to people to have a good time, even if that might not possible all of the time." Read our review of the album.
---
 Jack White, Fear of the Dawn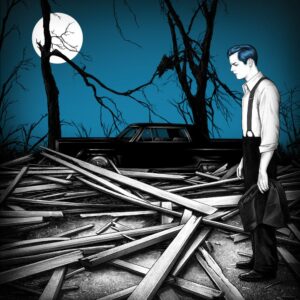 Jack White has put out his new LP, Fear of the Dawn, the first of two new albums he's releasing this year via Third Man. Arriving four years after Boarding House Reach, the record includes the previously unveiled singles 'Taking Me Back' (which made its debut in October as part of the promotional campaign for Call of Duty: Vanguard), 'Fear of the Dawn', and the Q-Tip collaboration 'Hi-De-Ho'. Entering Heaven Alive will follow on July 22.
---
Romero, Turn It On!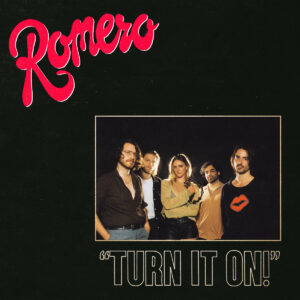 Melbourne power-pop group Romero have dropped their debut album, Turn It On!, via Cool Death/Feel It Records. The album features the promotional singles 'Halfway Out the Door', 'Honey', 'Troublemaker', 'Neapolitan', and the title track. "I guess at the time of writing Turn It On! I was spending a lot of time reminiscing on some of life's adversity," singer Alanna Oliver said in a statement. "But instead of writing from a place of loss or pain or suffering, more often than not I was writing from a place of power. It was hard not to write from that place when all of a sudden you were singing about all this stuff with four guys who you hardly knew, in a rock'n'roll dungeon in Kew. It was liberating, electrifying and I knew in my heart I was finally where I was supposed to be." Read our Artist Spotlight interview with Romero.
---
Vince Staples, Ramona Park Broke My Heart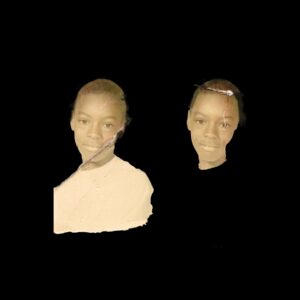 Vince Staples has followed up his 2021 self-titled album with Ramona Park Broke My Heart, out now via Blacksmith Recordings/Motown Records UK. The Long Beach rapper has said there is "a direct correlation" between the two records, explaining: "They were kind of created at the same time. I was in a similar state of mind. I'm still working through things and the questions that life poses. This album will make even more sense if you heard the previous one." The 16-track LP features Mustard, Lil Baby, and Ty Dolla $ign and includes the early singles 'Magic' and 'Rose Street'. "It's symbolic of home," Staples added of album's title. "And everyone has a home. Even though it's very personal to me, everyone can relate to it. That's why I thought it would work for this chapter."
---
billy woods & Preservation, Aethiopes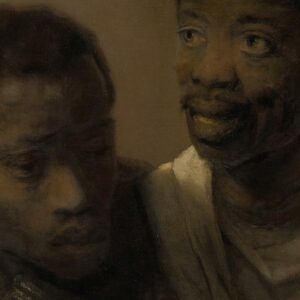 billy woods and Preservation have teamed up for Aethiopes, out today via Backwoodz Studioz. The album features contributions from El-P, ELUCID, Boldy James, Quelle Chris, Despot, Denmark Vassey, Breezly Brewin, Shinehead, and Fatboi Sharif. It follows woods' 2019 solo LPs Hiding Places and Terror Management, the 2020 Moor Mother collaboration Brass, and 2021's Haram with ELUCID as Armand Hammer. Preservation collaborated with woods on several tracks off Terror Management; his last album was 2020's Eastern Medicine, Western Illness, which featured woods on 'Lemon Rinds' and the B-side 'Snow Globe'. Read our review of Aethiopes.
---
Oceanator, Nothing's Ever Fine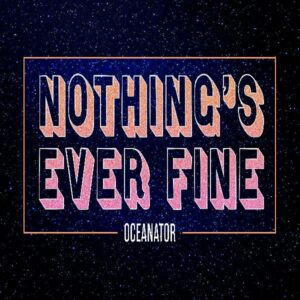 Nothing's Ever Fine is the sophomore album by Oceanator, the project of Brooklyn artist Elise Okusami. Out now via Big Scary Monsters/Polyvinyl, the follow-up to 2020's Things I Never Said was co-produced by Bartees Strange and Mike Okusami. Ahead of the release of the LP, Oceanator shared the singles 'Stuck', 'Bad Brain Daze', and 'The Last Summer'. Longtime collaborator Andrew Whitehurst performed drums on most tracks, while Jeff Rosenstock provides saxophone on 'Bad Brain Daze', which also features gang vocals from members of Long Neck, the Sonder Bombs, Bad Moves, Maneka, Late Bloomer, Alright, and more.
---
Syd, Broken Hearts Club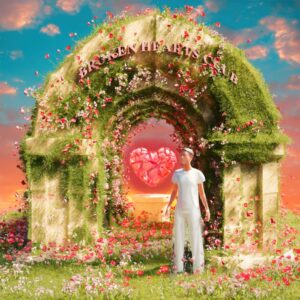 Syd has returned with a new solo album, Broken Hearts Club, out now via Columbia. The follow-up to 2017's Fin features contributions from Kehlani and Smilo as well as additional production from Troy Taylor, G Koop, and Darkchild. "The album is about a relationship I had that ended in my first real broken heart," the Internet co-founder explained in press materials. "It almost felt like I joined a club because all of my friends went through similar experiences. It was like a rite of passage. I started writing the album on the relationship when I was in love. You're really getting the whole journey from the beginning to the end. I want people to find it beautiful. It's super vulnerable, sentimental, and it's soft. There's touching moments and a couple of dark moments."
---
Daniel Rossen, You Belong There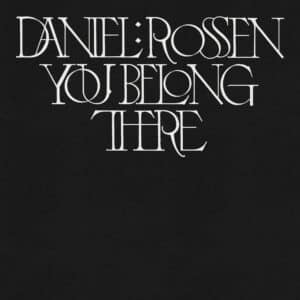 Grizzly Bear's Daniel Rossen has released his debut solo album, You Belong There, via Warp. The 10-track LP explores "the uncharted territory of adulthood," according to a press release, as Rossen considered "what comes after the restless enthusiasm and public fanfare of your youth." Following Rossen's 2012 EP Silent Hour/Golden Mile, the album is intended as "a reintroduction to a voice that sounds both entirely familiar and fully re-energised by the act of unfettered expression and newfound self-sovereignty." It includes the previously shared tracks 'Unpeopled Space' and 'Shadow in the Frame'.
---
Renata Zeiguer, Picnic in the Dark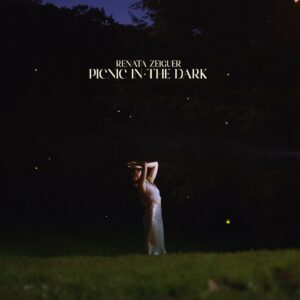 Brooklyn-based Filipino/Argentinian artist Renata Zeiguer has released her sophomore LP, Picnic in the Dark, via Northern Spy. The follow-up to 2018's Old Ghost was made in collaboration with Sam Griffin Owens (aka Sam Evian) and was previewed with the singles s 'Sunset Boulevard', 'Evergreen', and the title track. The album draws inspiration from the sounds of Zeiguer's childhood, from jazz standards to classical music, as well as bossa nova icons such as João Gilberto, following the musician "through a dreamworld of magical realism as she navigates her memories and seeks to confront inherited dysfunctional patterns," as a press release puts it.
---
Deer Scout, Woodpecker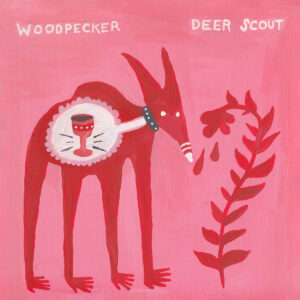 Woodpecker is the debut full-length from Dena Miller, who records under the moniker Deer Scour. Out today via Carpark Records, the album was recorded and mixed primarily by Heather Jones at So Big Auditory in Philly and features contributions from Ko Takasugi-Czernowin on bass, Zuzia Weyman on cello, Madel Rafter on drums, and guitar from Miller's father Mark. The album was written over a period of six years, with many of the songs emerging from periods of grief or change. "I used to sing myself to sleep as a baby and I think music still plays the same role in my life – it's a way of self-soothing or seeking comfort," Miller explained. "But there's also part of it that comes from wanting to connect with people." The tracks 'Cowboy', 'Peace with the Damage', and 'Synesthesia' preceded the record.
---
Deanna Petcoff, To Hell With You, I Love You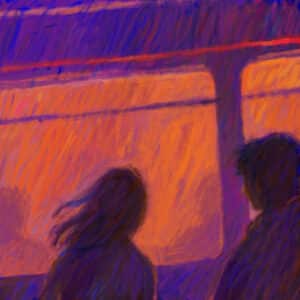 Deanna Petcoff's debut LP, To Hell With You, I Love You, has arrived via Royal Mountain Records. Recorded in Toronto over the course of a year, the album documents the dissolution of a relationship; Petcoff wanted to explore "the whirlwind of emotions you have when you're grieving a relationship, which can feel like the death of a part of you or what you thought your life was going to look like." The record features the previously released singles 'Trash Bag', 'If You Were Me', 'Devastatingly Mediocre', and 'I Don't Wanna Get Over You'.
---
The Linda Lindas, Growing Up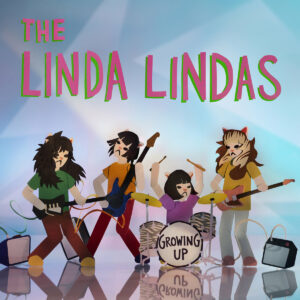 The Linda Lindas have dropped their debut album, Growing Up. Having already opened for Bikini Kill, Best Coast, and Bleached, the Los Angeles band – whose members range in age from 11 to 17 – went viral last spring with a filmed performance of 'Racist Sexist Boy' at the Los Angeles Public Library, signing with Epitaph shortly after the release of the song. The quartet was also featured in Amy Poehler's film Moxie. In addition to 'Racist Sexist Boy', Growing Up includes the previously shared tracks 'Talking to Myself', 'Oh!', and the title track.
---
Kae Tempest, The Line Is a Curve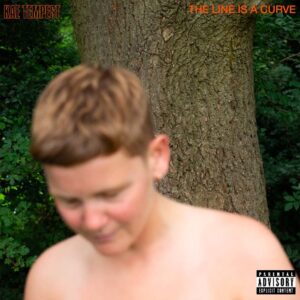 Kae Tempest has released their fourth album, The Line Is a Curve, via Fiction Records. Following 2019's The Book of Traps and Lessons, the record was produced by longtime collaborator Dan Carey and features contributions from Kevin Abstract, Fontaines D.C.'s Grian Chatten, Lianne La Havas, ássia, and Confucius MC. Tempest previewed the album with the singles 'No Prizes', 'More Pressure', 'Salt Coast', and 'I Saw Light'. "The Line Is A Curve is about letting go," Tempest explained in press materials. "Of shame, anxiety, isolation and falling instead into surrender. Embracing the cyclical nature of time, growth, love."
---
Pictoria Vark, The Parts I Dread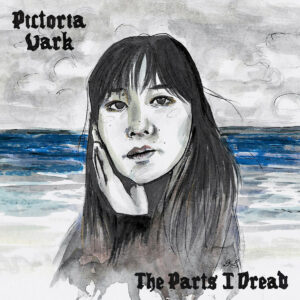 The Parts I Dread is the debut full-length by Iowa-via-New Jersey bassist and songwriter Victoria Park, who records as Pictoria Vark. Out now via Get Better Records, the album was co-produced with Gavin Caine and features contributions from Jason Ross, Michael Eliran, and Lauren Black. The Parts I Dread reflects on Park's sense of home, following the discovery that her parents were relocating from her childhood home in New Jersey to Wyoming. "Eventually this album became less about this surface-level issue of 'not wanting to move to Wyoming' or not wanting to leave behind my band in New York, and more about why I felt so unready to go — which really came from a feeling like I didn't have a sense of control in my life," Park said in press materials. "It boiled down to not wanting things in my life to change — and eventually approaching a form of acceptance."
---
Other albums out today:
Orville Peck, Bronco; HEALTH, DISCO4 :: PART II; Lucius, Second Nature; Calexico, El Mirador; Son Lux, Everything Everywhere All At Once (Original Motion Picture Soundtrack); Whatever the Weather, Whatever the Weather; Camila Cabello, Familia; Girl Talk, Wiz Khalifa, Big K.R.I.T., Smoke DZA, Full Court Press; Pendant, Harp; Wet Tuna, Warping All By Yourself; The Regrettes, Further Joy; BANKS, SERPENTINA; Yung Lean, Stardust; Omar Apollo, IVORY; Vicky Farewell, Sweet Company; Annie Blackman, All of It.