In this segment, we showcase the most notable albums out each week. Here are the albums out on November 4, 2022:
---
Drake & 21 Savage, Her Loss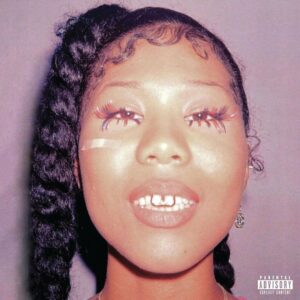 Drake and 21 Savage's collaborative album Her Loss is out now. Originally set to arrive last week, the record was pushed back after producer Noah "40" Shebib came down with COVID. The pair promoted Her Loss earlier this week with a faux Vogue cover, a fake performance at NPR's Tiny Desk Concert, and an "interview" with Howard Stern repurposing footage from Stern's interview with Jerrod Carmichael. They also shared the album's actual cover artwork. Spanning 16 tracks, Her Loss features a guest appearance from Travis Scott on the song 'Pussy & Millions', as well as an interpolation of Daft Punk's 'One More Time' on 'Circo Loco'.
---
Special Interest, Endure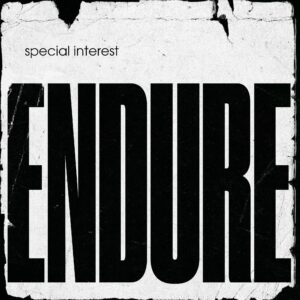 Special Interest have released their latest album, Endure, via Rough Trade. Following the New Orleans no-wave punks' 2020 breakthrough The Passion Of, the 11-track LP features the previously shared singles 'Foul', 'Midnight Legend' (featuring Mykki Blanco), '(Herman's) House', and 'Cherry Blue Intention'. Special Interest self-produced and recorded the new album at HighTower in New Orleans, with engineering by James Whitten, mixing by Collin Dupuis, and mastering by Matt Colton.In press materials, the band described the recording process for Endure as "inverted" due to the pandemic, which opened the door to a new period of experimentation.
---
Phoenix, Alpha Zulu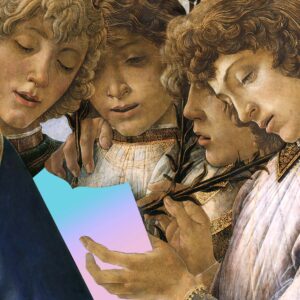 Phoenix have returned with Alpha Zulu, their first new album in five years, out now via Loyaute/Glassnote. The follow-up to 2017's Ti Amo was self-produced by the band and recorded in Paris' Musée des Arts Décoratifs, which sits in the Palais du Louvre. "We felt it would be a fantastic adventure to create something out of nothing in a museum," the group's Laurent "Branco" Brancowitz said of the recording experience in a statement. "And so with the pandemic, we could live exactly this scene, to be alone in an empty museum." The title track, 'Tonight' featuring Vampire Weekend's Ezra Koenig, and 'Winter Solstice' preceded the LP.
---
Tenci, A Swollen River, A Well Overflowing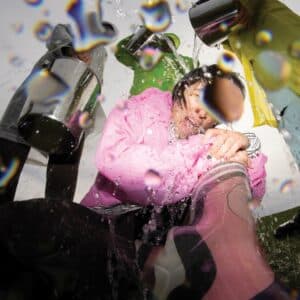 Tenci, the Chicago-based band led by Jess Shoman, have issued their sophomore LP, A Swollen River, A Well Overflowing, via Keeled Scales. On the follow-up to 2020's My Heart Is an Open Field, Shoman is joined by Curtis Oren on saxophone and guitar, Izzy Reidy (Izzy True) on bass, and Joseph Farago (Joey Nebulous) on drums. The LP was recorded with engineer Abby Black and includes the advance singles 'Two Cups', 'Vanishing Coin', and 'Sour Cherries'. Each song creates a spell to "fill my heart back up," Shoman said in press materials, "by reframing complex feelings by turning my head sideways and seeing them in a different way."
---
Carla dal Forno, Come Around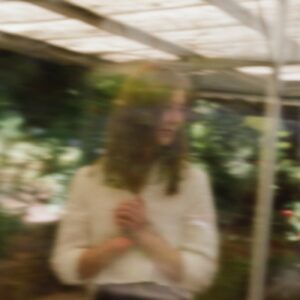 Carla dal Forno has put out her latest album, Come Around, via her own Kallista Records imprint. Arriving three years after Look Up Sharp, the record features the early single 'Side by Side' and the title track. While working on the album, the Australian artist settled in the town of Castlemaine, Central Victoria, her third home in as many albums, and the songs deal in part with the concept of home and experiencing insomnia. The track 'Slumber' features guest vocals from English artist Thomas Bush. Read our review of Come Around.
---
Boldy James, Mr. Ten08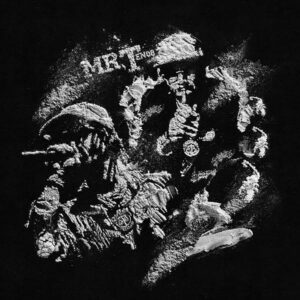 Boldy James has dropped a new album, Mr. Ten08, which was produced entirely by Futurewave. It follows a series of projects the rapper has released over the past twelve months, each in collaboration with a different producer: Super Tecmo Bo with the Alchemist, Killing Nothing with Real Bad Man, and Fair Exchange No Robbery with Noclas Craven. Mr. Ten08 was previewed with a video for the lead single 'Flag on the Play', and today James has also shared a visual for a track called 'Dormin's'.
---
Okay Kaya, SAP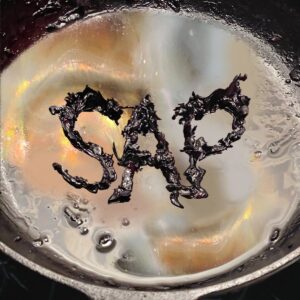 Okay Kaya is back with her third album, SAP, out today through Jagjaguwar. Kaya Wilkins wrote, performed, and produced the follow-up to 2020's Watch This Liquid Pour Itself, which features guest contributions from Nick Hakim, Taja Cheek of L'Rain, Adam Green of The Moldy Peaches, Farao, Zannie, Aerial East, LEYA, The New Romantic, Ydegirl, Eli Keszler, and more. "My writing process often begins with images in lieu of words," Wilkins explained in a statement. "What if you're tree-juice? How far along the stem do you have to ride before you get away from your parents and realise you're the tear of this person and the blood of this person?"
---
Big Joanie, Back Home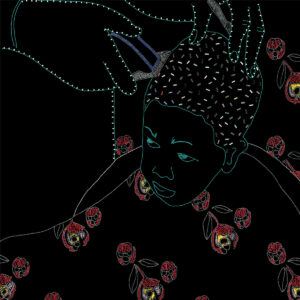 Big Joanie's sophomore LP, Back Home, has landed via Kill Rock Stars in the US and Thurston Moore and Eva Prinz's label Daydream Library Series in the UK. Ahead of its release, the feminist punk trio previewed the follow-up to 2018's Sistahs with the tracks 'Happier Still', 'Confident Man', 'In My Arms', and 'Sainted'. The LP was produced and mixed by Margo Broom and features violin by Charlotte Valentine of No Home. "It's about the different ideas of home," singer/guitarist Stephanie Phillips commented in press materials. "Whether that's here in the UK, back in Africa or the Caribbean, or a place that doesn't really exist; it's neither here nor there."
---
Hawa, Hadja Bangoura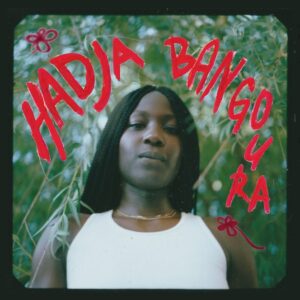 Hawa has unveiled her debut full-length, Hadja Bangoura, via 4AD. The album is named after Hawa's great-grandmother, who passed away last year, and Hawa wrote most of it in Guinea's capital of Conakry in West Africa, where she grew up and her grandmother lived. Featuring the advance singles 'Gemini', 'Progression', and 'Trade', the follow-up to Hawa's 2020 the ONE EP was produced Tony Seltzer and Inef Coupe,  with a guest spot from Eartheater on the closer 'Eater'.
---
Mount Kimbie, MK 3.5: Die Cuts | City Planning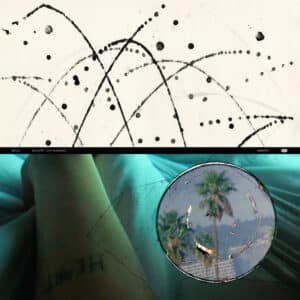 Mount Kimbie have issued their new double album MK 3.5: Die Cuts | City Planning via Warp. It's composed of separate albums by the duo's Dom Maker, who helmed the guest-heavy Die Cuts, and Kai Campos, who produced City Planning. It includes features from Slowthai and Danny Brown, James Blake, Liv.e, Keiyaa, Wiki, Kučka, Reggie, and others. While Die Cuts draws on Marker's love of collaboration, City Planning was inspired by Campos' experience of DJing at clubs and festivals in recent years, which led to a period of "intense listening and thinking about listening."
---
Other albums out today:
Old Fire, Voids; Various Artists, Black Panther: Wakanda Forever – Music From and Inspired By; R.A.P. Ferreira, 5 to the Eye With Stars; Tom Skinner, Voices of Bishara; First Aid Kit, Palomino; Wizkid, More Love, Less Ego; MorMor, Semblance; Turnover, Myself in the Way; ghost orchard, rainbow music; Julien Chang, The Sale; Gold Dust, The Late Great Gold Dust; Joji, Smithereens; Dean Fertita, Tropical Gothclub; Daniel Avery, Ultra Truth; µ-Ziq, Hello; Metro Boomin, Heroes & Villains; Horse Lords, Comradely Objects; Coco & Clair Clair, Sexy; Laura Jean, Amateurs; Ezra Collective, Where I'm Meant to Be; Low Island, Life In Miniature; Isla Craig, Echoe's Reach; R.A.M.B.O., Defy Extinction; Born Without Bones, Dancer; Caleb Landry Jones, Gadzooks Vol. 2; Connie Constance, Miss Power; La Femme, Teatro Lucido; Rolando Simmons, Human Remains; Brothertiger, Brothertiger; Fleshwater, We're Not Here to Be Loved; Froglord, Army of Frogs; Adam Winchester, Trailing Remnants; Geotic, To Not Now, Nor to Ever, Despair.