In this segment, we showcase the most notable albums out each week. Here are the albums out on October 20, 2023:
---
The Rolling Stones, Hackney Diamonds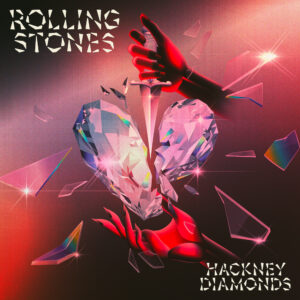 The Rolling Stones are back with their first album of original songs in 18 years. Hackney Diamonds, the follow-up to 2005's A Bigger Bang, includes the previously released singles 'Angry' and 'Sweet Sounds of Heaven' with Lady Gaga and Stevie Wonder. Paul McCartney plays bass on 'Bite My Head Off', while Elton John features on the song 'Live by the Sword'. The band recorded the LP in Los Angeles, London, the Bahamas, and New York, with Andrew Watt helming the production.
---
Blink-182, ONE MORE TIME…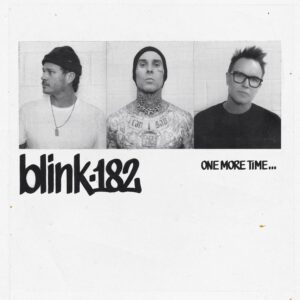 Tom DeLonge, Mark Hoppus, and Travis Barker have returned with a new Blink-182 album, ONE MORE TIME…, out now via Columbia. Ahead of its release, the trio previewed their first album together since 2011's Neighborhoods with a number of tracks, including 'One More Time', 'More Than You Know', 'Edging', 'Dance With Me', 'Fell in Love', and 'You Don't Know What You've Got'. Barker produced the LP, which was recorded while the band was in the midst of their 2023 reunion tour. The songs "capture the band at the top of their game, layering in themes of tragedy, triumph and most importantly, brotherhood," according to press materials.
---
Sampha, Lahai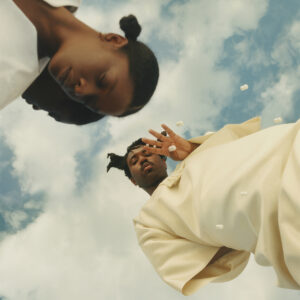 Sampha has released a new album, Lahai, today via Young. The follow-up to 2017's Process features the previously shared singles 'Spirit 2.0' and 'Only', as well as contributions from Yaeji, Léa Sen, Sheila Maurice-Grey of Kokoroko, Ibeyi, black midi's Morgan Simpson, Yussef Dayes, Laura Groves, El Guincho, and Kwake Bas. In the album's announcement, Sampha wrote: "LAHAI. My grandfather's name. My middle name. My next musical chapter. My next album Fever Dreams. Continuums. Dancing. Generations. Syncopation. Bridges. Grief. Motherlands. Love. Spirit. Fear. Flesh. Flight."
---
Sun June, Bad Dream Jaguar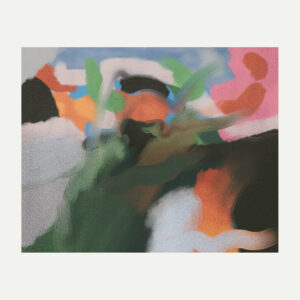 Sun June have followed up their 2021 album Somewhere with a new LP, Bad Dream Jaguar, which is out now via Run for Cover. During the making of the record, vocalist Laura Colwell and guitarist Stephen Salisbury wrote songs for and about each other 1300 miles apart while navigating the strains of their long-distance relationship. It was then recorded over several sessions and across a number of studios, with most of the material coming together at producer Dan Duszynski's Dandy Sounds studio.
---
ME REX, Giant Elk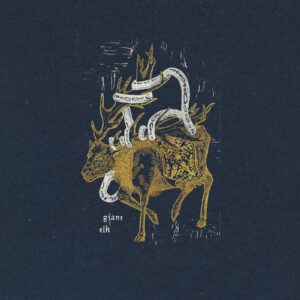 Giant Elk is the debut LP by the London and Brighton-based trio ME REX. Out now via Big Scary Monsters, it follows 2022's Plesiosaur and Pterodactyl EPs as well as 2021's 52-track collection Megabear. Recorded across four studios over the course of 2022, the album follows a story of "continual fracturing and regeneration, illustrating the process of growing through loss and grief, set against the backdrop of societal and climate collapse," according to the band. It includes the advance tracks 'Infinity Worm', 'Eutherians (Ultramarine)', and 'Giant Giant Giant'.
---
Jane Remover, Census Designated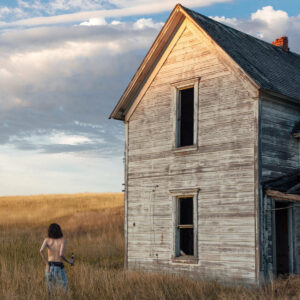 Jane Remover has released a new album, Census Designated. The follow-up to 2021's Frailty features the early singles 'Lips' and the title track, as well as a new version of the 2022 track 'Contingency Song'. The record was partly inspired by a trip across America, when the musician had to stop over in Oregon while driving through a blizzard. "It was kind of like a reality check. I am painfully self aware, and it leads me to ruin like 90% of the experiences and memories I make," she said in a statement. "So I guess going through a near death experience made me want to stop ruining things for myself."
---
Maria BC, Spike Field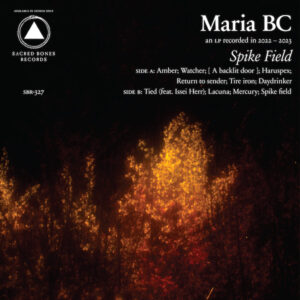 Maria BC has issued their sophomore album and first for Sacred Bones, Spike Field. The follow-up to 2022's Hyaline was previewed by the singles 'Amber', 'Watcher', 'Still', and 'Lacuna'. "I had a very strong tendency to want to destroy any previous version of me," the Bay Area singer-songwriter said in a statement about the LP. "I wanted to erase the memories of anyone who knew me more than a year ago. It's the effect of shame."
---
Forest Swords, Bolted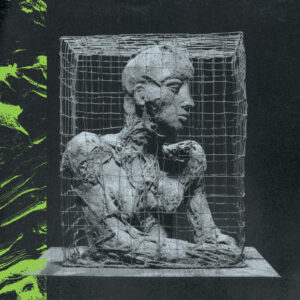 Forest Swords is back with Bolted, his first new album since 2017. The Liverpool-based producer and composer offered an early taste of the Compassion follow-up with the songs 'Butterfly Effect', 'Tar', 'The Low', 'Caged', and 'Munitions'. He recorded the album over the past year at a warehouse factory space in his Liverpool hometown. In a statement about 'Munitions', Matthew Barnes said the song "set the tone for much of the album writing that followed it. The video directed with visual artist Sam Weihl captures some of the feel of those writing sessions: dimly lit, industrial, dreamlike."
---
Lost Girls, Selvutsletter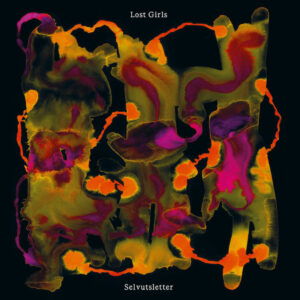 Lost Girls – the collaborative project between Jenny Hval and Håvard Volden – have come out with a new album, Selvutsletter. Following 2020's Menneskekollektivet, the 8-track effort was preceded by the singles 'Ruins' and 'With the Other Hand'. According to the duo, Selvutsletter translates to "self-effacer: Someone who tries to erase themselves. Someone who is cleaning out themselves. Performing exorcism. Or perhaps just getting older, less interested in their own present self."
---
Reverend Kristin Michael Hayter, SAVED!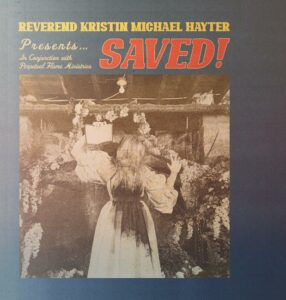 After retiring her Lingua Ignota project, Kristin Hayter has returned with a new album as Reverend Kristin Michael Hayter: SAVED! is out now via Perpetual Flames Ministries. Featuring both gospel standards and originals, the record finds Hayer working with longtime collaborator Seth Manchester. According to a press release, it "documents an earnest attempt to achieve salvation through the tenets of charismatic Christianity, focusing on the Pentecostal-Holiness Movement, which dictates that one's closeness to God is demonstrated through transcendental personal experience."
---
Emma Anderson, Pearlies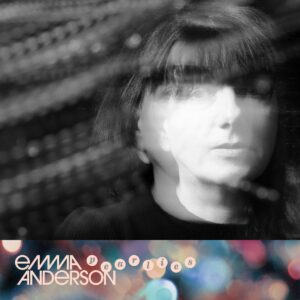 Lush co-founder Emma Anderson has released her debut solo album, Pearlies. She began working the LP after Lush's 2016 reunion, whose abrupt end left her feeling disillusioned. "I thought we were in it for the long term, so some of these songs – or even just parts of them – were actually going to be for Lush," she explained in press materials. "That didn't happen, so I had these songs and bits of music that I didn't know what to do with." The record was produced by James Chapman, who Anderson said "turned out to be exactly the right person. People tend to view James as primarily an electronic producer but he has a lot more strings to his bow. He has a wide range of tastes and also an encyclopaedic knowledge of music which meant he was able to bring a huge amount to the album. He really got it."
---
Katie von Schleicher, A Little Touch of Schleicher in the Night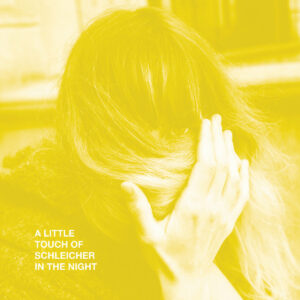 Katie von Schleicher has put out a new LP, A Little Touch of Schleicher in the Night, via Sipsman. The follow-up to 2020's Consummation was co-produced with Sam Owens, aka Sam Evian. "When we got to Sam's and set up on the first day, we played '400 Pillows' first, just after dark. It felt immediately like a warm blanket," von Schleicher recalled, noting that the group would work daily until 5pm before making dinner and playing poker. "Poker! This record was punctuated by a lot of hanging out. I put my trust in the people making it. I wanted to listen back and hear their voices, so to speak, and less the echo chamber of my own interior obsessions."
---
Other albums out today:
Titanic, Vidrio; Bombay Bicycle Club, My Big Day; City Girls, RAW; Pip Blom, Bobbie; Evian Christ, Revanchist; Glen Hansard, All That Was East Is West Of Me Now; Duff McKagan, Lighthouse; Valee & MVW, Valeedation; Naomi Sharon, Obsidian; Dirt Buyer, Dirt Buyer II; Galya Bisengalieva, Polygon; Klein, Touched by an Angel; Lync, These Are Not Fall Color; Knuckle Puck, Losing What We Love; Dave Harrington Group, The Pictures; Bex Burch, There is only love and fear.