In this segment, we showcase the most notable albums out each week. Here are the albums out on September 22, 2023:
---
Doja Cat, Scarlet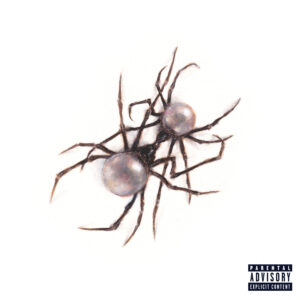 Doja Cat has returned with Scarlet, the follow-up to 2021's Planet Her, out now via Kemosabe Records/RCA Records. The album boasts no features but includes production from Rogét Chahayed, Kurtis McKenzie, London on da Track, Earl on the Beat, Jay Versace, and more. Ahead of its release, Doja Cat promoted it with the singles 'Attention', 'Demons', 'Paint the Town Red', and 'Balut'. She also had to change its cover art after it became apparent it was nearly identical to the one for the new album by the German metalcore band Chaver, Of Gloom, which is also out today.
---
yeule, softscars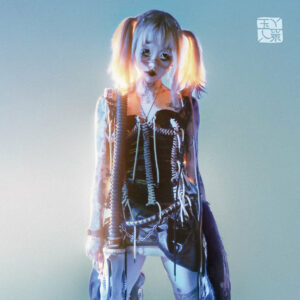 yeule has followed up last year's Glitch Princess with a new LP, sofstcars, out now via Ninja Tune. It spans 12 tracks, including the previously released singles 'inferno', 'ghosts', 'dazies', 'fish in the pool', 'sulky baby', and the title track. "I took the metaphor of the scar to represent each song, and each scar remains soft," yeule explained in a statement. "Whether you're healing from emotional trauma or a physical wound, time never heals a scar completely. There's no more pain, but you can still see the mark afterward. I have a deep feeling that the things my ancestors went through got passed down; there's some trauma that just sticks. There was always decay and distortion in my life, there's always been something wrong or ugly. So the scar reminds me that I'm being protected, and I should protect myself."
---
Kylie Minogue, Tension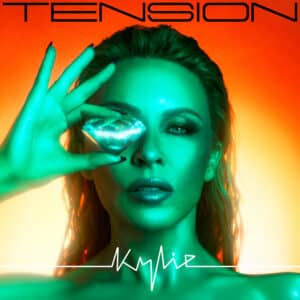 Kylie Minogue is back with a new album called Tension. Following up 2020's DISCO, the LP features the advance single 'Padam Padam' and the title track. Minogue enlisted a number of producers for the album, including longtime collaborators Biff Stannard and Duck Blackwell. "I loved being back in the studio with my collaborators but was also able to benefit from remote recording, which we have all got used to – my mobile studio never left my side for a year and a half!" she said in a press release. "The album is a mix of songs I have written and songs which really spoke to me. Making this album helped me navigate challenging times and celebrate the now. I hope it accompanies listeners on their own journeys and becomes part of their story."
---
Slaughter Beach, Dog, Crying, Laughing, Waving, Smiling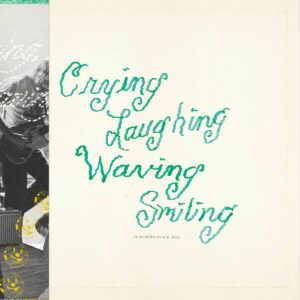 Slaughter Beach, Dog have released their latest album, Crying, Laughing, Waving, Smiling, today via Lame-O Records. The follow-up to 2020's At the Moonbase was previewed by the singles 'Strange Weather', 'Float Away', 'Summer Windows', and 'Engine'. At the beginning of the pandemic, Jake Ewald moved from his longtime home of Philadelphia to a house in the Poconos. "The first winter we were here, we got a lot of snow, and it was incredible to just be completely put in my place by snow," he explained in our inspirations interview. "Like, it doesn't matter what I want to do, doesn't matter what I'm in the mood for, doesn't matter what my aspirations or fears or dreams are, because this is more powerful than me, and it's completely beyond my control. Anytime I'm reminded of that on a regular basis, I am happier and more productive and more sure of myself and more compassionate and more plugged into everything. It was so incredibly helpful to be reminded of that so often out here."
---
Will Butler + Sister Squares, Will Butler + Sister Squares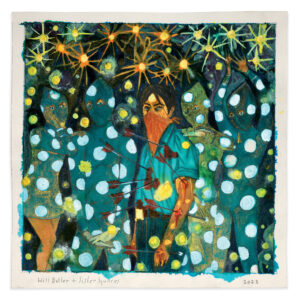 Will Butler and his band Sister Squares – Miles Francis, Julie Shore, Will's wife Jenny Shore, and Sara Dobbs – have dropped their new self-titled album via Merge. "I had quit my band Arcade Fire very recently, after 20 years—maybe the most complex decision of my life," Butler said in a statement about the LP. "I had spent the preceding two years at home with my three children. I was 39 years old. I was waking up every morning and reading Emily Dickinson, until I had read every Emily Dickinson poem. I was listening to Morrissey, to Shostakovich, to the Spotify top 50. I had unformed questions with inchoate answers. But, honestly, I was feeling great about the record." The singles 'Long Grass', 'Arrow of Time', 'Willows', and 'Stop Talking' arrived ahead of the release.
---
The Alchemist, Wiki, & MIKE, Faith Is a Rock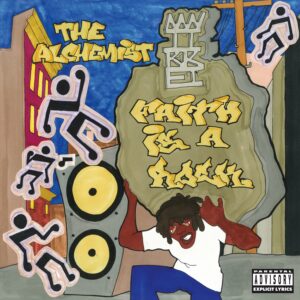 The Alchemist, MIKE, and Wiki have joined forces for a new collaborative record, Faith Is a Rock, out today via the producer's ALC Records. Following One More, a three-song EP the trio put out last year to promote the Patta x Tommy Hilfiger capsule collection, the 10-track LP was previewed earlier this week with the single 'Mayors a Cop'. MIKE recently appeared for a guest verse on the Alchemist's joint album with Earl Sweatshirt, Voir Dire.
---
Another Michael, Wishes to Fulfill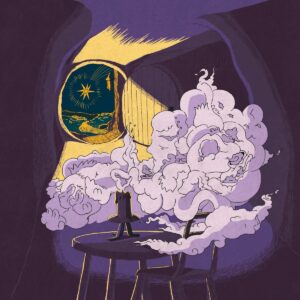 Another Michael have put out a new LP, Wishes to Fulfill, via Run for Cover. It follows their debut full-length, 2020's New Music and Big Pop, and includes the singles 'Angel', 'Candle', and 'Water Pressure'. "Music is a medium of communication," bassist/co-producer Nick Sebastiano said in a statement. "It's not a purposeful decision to talk about music in our songs but it just inherently means so much to us. If something makes your heart sing, the audience is going to hear it." Another Michael are set to release another record, Pick Me Up, Turn Me Upside Down, in early 2024.
---
Laurel Halo, Atlas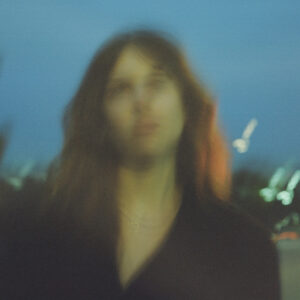 Laurel Halo has issued a new full-length, Atlas, via her new imprint Awend. The follow-up to 2018's Raw Silk Uncut Wood includes the lead single 'Belleville' and the title track. Halo began working on Atlas in 2020 when she reacquainted herself with the piano, writing and recording various sketches and improvisations before taking up a residency at Ina-GRM Studios in Paris, where she dubbed, stretched, and manipulated some of the material she'd recorded. The album features contributions from saxophonist Bendik Giske, violinist James Underwood, cellist Lucy Railton, and vocalist Coby Sey.
---
Loraine James, Gentle Confrontation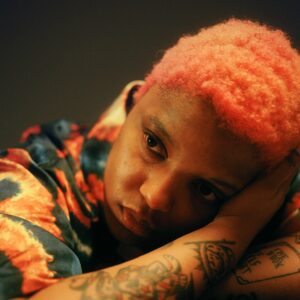 Loraine James has unveiled a new album, Gentle Confrontation, via Hyperdub. Featuring contributions from Marina Herlop, keiyaA, George Riley, Eden Samar, and more, the record follows the London producer's 2019 album For You and I, her 2023 self-titled debut under the electronic moniker Whatever the Weather, as well as Building Something Beautiful for Me, an album reinterpreting and responding to the work of American composer Julius Eastman. Along with 'Déjà Vu', a collaboration with RiTchie of the Arizona rap group Injury Reserve, the album includes '2003', which served as an introduction to the album's themes: "relationships (especially familial), understanding, and giving back a little grace and care."
---
Teenage Fanclub, Nothing Lasts Forever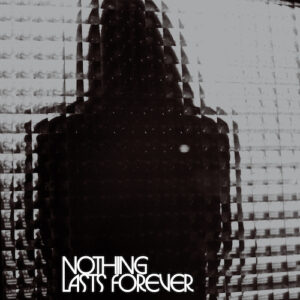 Teenage Fanclub have dropped their latest record, Nothing Lasts Forever, via Merge Records in the United States and the band's label, PeMa, in the United Kingdom and Europe. The singles 'Back to the Light', 'Foreign Land', and 'Tired of Being Alone' previewed the follow-up to 2021's Endless Arcade. "We never talk about what we're going to do before we start making a record," the band's Raymond McGinley explained. "We don't plan much other than the nuts and bolts of where we're going to record and when. That thing about light was completely accidental; we didn't realise that until we'd finished half the songs. The record feels reflective, and I think the more we do this thing, the more we become comfortable with going to that place of melancholy, feeling and expressing those feelings."
---
CHAI, CHAI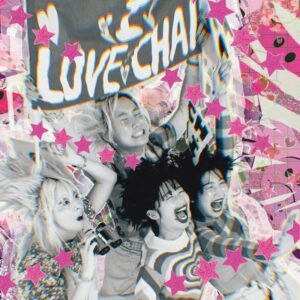 CHAI's self-titled album is out now via Sub Pop. The Japanese band's fourth LP, which follows 2021's WINK, was preceded by the tracks 'NEO KAWAII, K?', 'PARA PARA', 'WE THE FEMALE!', and 'GAME'. "This is CHAI! With our self-titled album CHAI, CHAI declare that we live proudly as Japanese women♡ We hope this album gives everyone a little more confidence in living how they want to live," the band's Mana said in press materials. "That is our ideal. If this album becomes that existence for anyone, that is the right answer in our eyes. Listen, feel. We give you our evolution, inside and out! Now come onnn, NEO-KAWAII BABIES. If you can't catch up with us, you'll never feel the NEO KAWAII♡"
---
Devendra Banhart, Flying Wig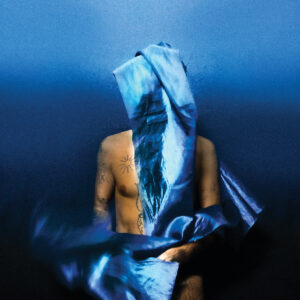 Devendra Banhart has released his first LP for Mexican Summer, Flying Wig, following 2019's Ma. Made in collaboration with Welsh singer-songwriter Cate Le Bon, the 10-track effort includes the previously unveiled songs 'Sirens', 'Twin', 'Nun', and 'Fireflies'. "She's the only person I wanted to make this record with," Banhart said of working with Le Bon. "We set out to make a record sonically unlike anything I have made before – with a new creative partner at the helm. We definitely wanted a new sound, electronic yet organic and warm…we wanted to draw out and emphasise the emotional aspect of a synthesiser."
---
Other albums out today:
Kim Petras, Problematique; Bleach Lab, Lost in a Rush Of Emptiness; Lydia Loveless, Nothing's Gonna Stand in My Way Again; Patio, Collection; Flat Worms, Witness Marks; Eartheater, Powders; Jenny Owen Youngs, Avalanche; KEN Mode, Void; underscores, Wallsocket; Al Menne, Freak Accident; Colleen, Le jour et la nuit du réel; Chaver, Of Gloom; Duffy x Uhlmann, Doubles; Föllakzoid, V; Samantha Urbani, Showing Up; Cannibal Corpse, Chaos Horrific; Kevin Drew, Aging; Sally Anne Morgan, Carrying; Helena Hauff, Fabric Presents Helena Hauff.