We're only around the halfway point, but as far as album releases are concerned, 2022 is already shaping up to be one of the most stacked years in recent memory. With artists either sitting on or having to delay albums that could have come out years ago due to the pandemic, the past six months have not only offered us a lot of great music from a vast range of artists, but also a great number of sprawlingly ambitious records from both relatively newer artists and established acts like Big Thief and Beach House. (Remember when their albums dropped one week after the other? That was a fun time.) There's hardly any album on this list that doesn't try to make some kind of statement, but they all achieve their goal in unique and compelling ways. Still, it was especially hard narrowing this list down to 30, which meant having to leave out more than a few excellent albums that could have made the year-end list any other year. Whether or not the rest of the year ends up being as eventful, the following albums – presented alphabetically – are definitely worth your time.
---
Aldous Harding, Warm Chris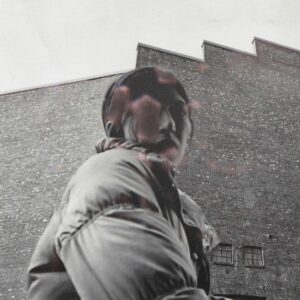 As rich and mesmerizing as it is, Warm Chris – Aldous Harding's fourth album and first for 4AD – isn't really heavy with meaning. Her lyricism is as oblique as ever, and trying to tie a narrative around it is a futile effort; yet the music is also direct and sparse in a way that almost fits a conventional notion of musical intimacy, with enough choruses that worm themselves into your brain to satisfy even casual fans. Working around the foundations of chamber pop and freak folk, the songs are dreamlike and airy in a way that Harding's have rarely been, right from the opening chords of 'Ennui'. You might not be able to tell they're about – or where they're about to go – but there's something beguiling about how Harding and her collaborators, including longtime producer John Parish and multi-instrumentalist H. Hawkline, keep venturing into new territory over deceptively simple backdrops, the kind that for any other artist might quickly prove unengaging.
---
Angel Olsen, Big Time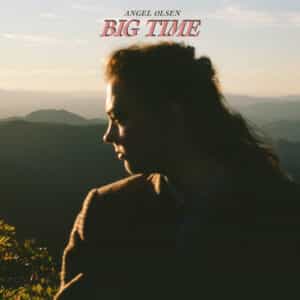 Foregoing the dark synth-pop and orchestral elegance that made All Mirrors soar, Angel Olsen's latest LP hews closer to alt-country, utilizing organic instrumentation that matches the tenderness and warmth of expression its songs zero in on. The album may not share its predecessor's grand vision, nor is it as cohesive or revelatory as My Woman. But like its title, Big Time is multifaceted; and like every Angel Olsen album, it is complex and full of contradictions. It's both refreshingly approachable and compellingly layered. The towering expanse of 'Go Home' doesn't come off as a retread of her older material but rather contrasts, and in effect magnifies, the simple longing that burns at its core: "I wanna go home/ Go back to small things." More than ever, Olsen yearns for the mundane, for genuine human connection, yet her music is no less sweeping in its impact. Like the love that blossoms on Big Time, you couldn't imagine it any other way.
---
Beach House, Once Twice Melody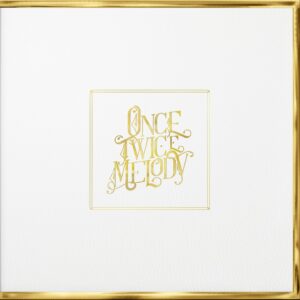 Whichever way you look at it, Beach House's latest album feels like their most mature effort to date. Clocking in at 84 minutes, Once Twice Melody is a sprawling, phenomenal album that neither overwhelms nor overstays its welcome. What's most impressive is not how epic or ambitious it is, but how restrained, meditative, and even unfocused it can be without sacrificing any of its emotional weight. Victoria Legrand and Alex Scally's music has always had the hushed, mystical intimacy of two people in a room together, and as the first album produced entirely by themselves, this 18-track collection is no different. At the same time, they take the grand theatricality of their performances to a new level, enlisting a live string ensemble to accentuate the sense of melodrama permeating many of the songs. For what feels like the first time in their discography, they mess with time and scale: Instead of letting the magic of a spell linger in the mind of the listener, it seems to ask, what if we made the dream last longer?
---
Big Thief, Dragon New Warm Mountain I Believe in You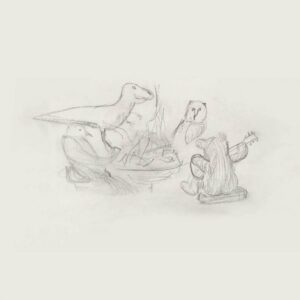 In pitching the idea for Dragon New Warm Mountain I Believe in You, Big Thief drummer James Krivchenia, who is also credited as the album's producer, asked the question: "How do we maintain focus while recording and yet allow ourselves the freedom to explore dozens of songs without getting lost in the process?" Part of the answer came in recording the album in four different locations with four different engineers, and while you can point out the aesthetic variation between each session, the group has smartly disorganized the tracklist, so what's mesmerizing is not some false narrative but the mystical quality that binds them together. The closer you listen, the more the album's wild, sweeping gestures – the playful country rock of 'Red Moon', the patient contemplation of 'Heavy Bend', the intense yearning of 'Love Love Love' – seem connected by the band's collaborative instincts, a willingness to stretch the homespun intimacy and openness that might have marked a single track across a wide range of moods. The result is nothing short of astounding.
---
billy woods & Preservation, Aethiopes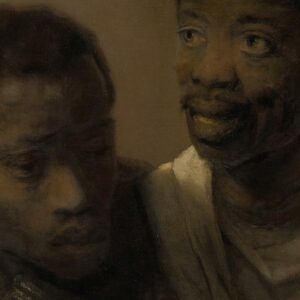 A full-length collaboration with producer Preservation, the latest project from New York rapper billy woods sees him continuing to expand his style in wild and unpredictable ways. Each track on Aethiopes is rife with meaning: "woods' lyricism is dense, packed with an arsenal of allusions from Camus novels to Earl Sweatshirt lines," Ryan Akler-Bishop wrote in his review. "His meter is unpredictable, and his focus is fluid. Throughout the album, woods shuffles between spaces and perspectives, making drastic temporal leaps. He moves across continents and shifts from the eyes of children to adults. Aethiopes builds around fragmented narratives: cryptic vignettes of histories, both personal and collective." Preservation's production, he argued, "goes beyond mere re-purposing. Integrating archaic sounds within hip-hop conventions positions the record outside of time. It's a haunted project, deeply rooted in the past, yet beyond mere nostalgia." He concluded: "Aethiopes – [woods'] boldest and most lyrical tango with history – just may be his masterpiece."
---
Black Country, New Road, Ants From Up There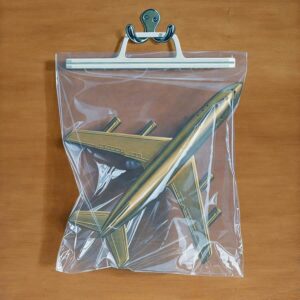 Black Country, New Road's final album with Isaac Wood bears its weight by operating within extremes. This is a group known in part for their wry humour, but the vulnerability – even sentimentality – that pervades Ants From Up There is what makes it a bold and devastating statement. Specific references stand alongside abstract imagery, while the pristine warmth of the arrangements counteracts their unconventional structure. More than anything, the crippling self-doubt that Wood sings of comes into contrast with the growing conviction in his vocals, the turbulent axis around which many of the songs here revolve. Whenever the band reaches momentous heights that hint towards a climactic finale, as in the phenomenal final stretch of songs, they brace themselves for another one, as if not quite ready to turn the engine off. By the end, it seems, clarity becomes synonymous with futility. Nothing is permanent and nothing stays the same – but Ants From Up There shines through the tension and darkness that surrounds its moment, channeling it into a sweeping, grand epic we can look up to for years to come.
---
Caracara, New Preoccupations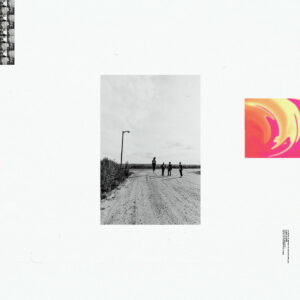 Caracara have been pushing their sound forward ever since their 2017 debut Summer Megalith. Working around the parameters of what they've aptly described as "distorted emotional music," 2019's Better EP saw them collaborating with Grammy-nominated producer Will Yip, who also produced the band's sophomore LP, New Preoccupations, which delivers the same level of excitement and drama on a much bigger scale, as unabashed in its reverence for '90s alt-rock as it is in integrating more unusual – for bands making "distorted emotional music," at least – electronic influences. With its varied palette, the record brings to light singer/guitarist Will Lindsay's relationship with alcohol, reflecting his sobriety in gratifying ways as much as it evokes rapturous experiences from the past. While New Preoccupations embraces a more mellow, at times hazier sound, it also makes way for catharsis with a post-hardcore outro where Lindsay screams, "I'm finally free to let go!" Whichever way you choose to look at it – and Lindsay argues the moment is no more about him than it is about everyone else – there's no doubt it feels like a gift.
Read our Artist Spotlight interview with Caracara here.
---
Destroyer, Labyrinthitis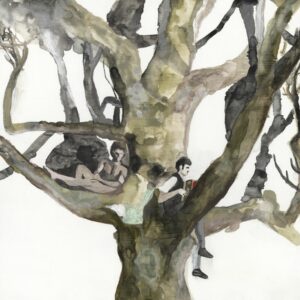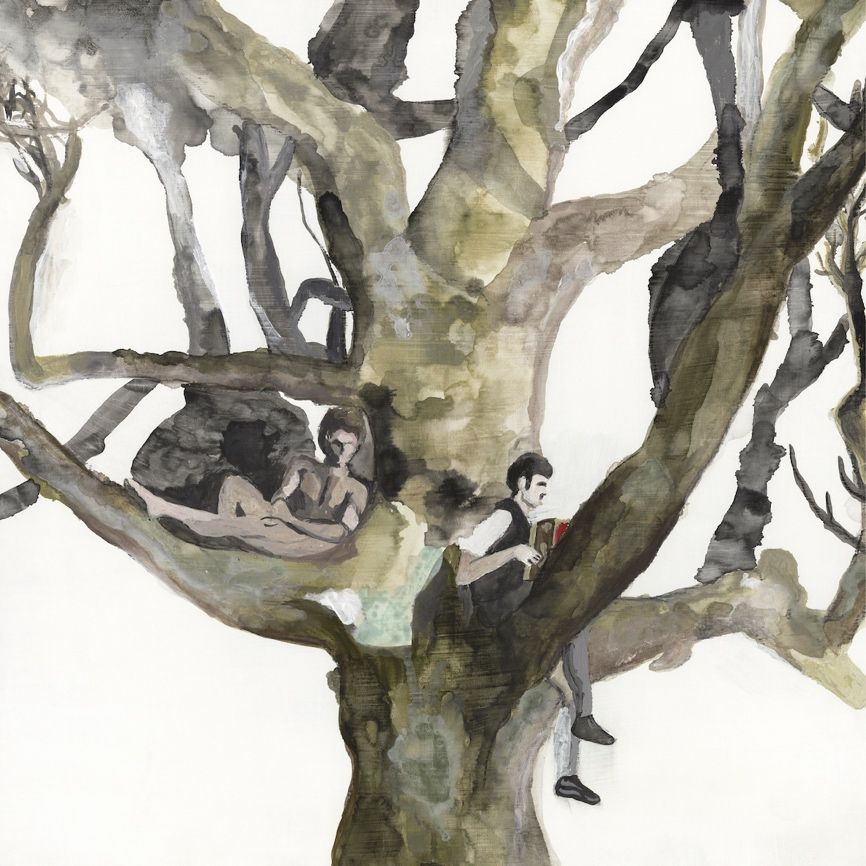 You don't connect with Destroyer songs so much as you're inexplicably drawn to them. Whether you're a longtime fan or have just discovered Dan Bejar's music, you've probably already given up on relating to his writing, and the title of his thirteenth album, Labyrinthitis, certainly doesn't make his art seem more approachable. Starting down one path and then going in a few different directions is an apt metaphor for the album, which Bejar and his frequent collaborator John Collins began working on during lockdown in 2020 with the intention of making a straightforward techno album. In the grander scheme of Destroyer's catalog, it fits right in with 2017's Ken and 2020's Have We Met as the final in a trilogy of albums that have generally leaned more towards pop. But it's a testament to Bejar's uniquely eccentric voice as an artist that he can make his most accessible record to date and still sound profoundly strange, at once hopeful and haunted.
---
Earl Sweatshirt, SICK!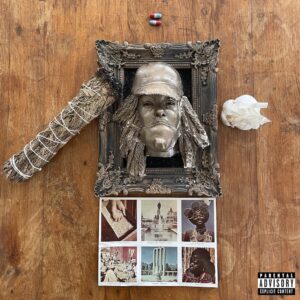 Earl Sweatshirt may not be the kind of rapper to lay it all out on the table, but he has a way of immersing you into his insular world through a knack for poetic detail and unpredictable songwriting. His thoughts remain codified and mostly inscrutable on SICK!, but the record feels more attuned to the present moment than any of Earl's previous releases, perhaps in part because it was recorded during the pandemic. What's more intriguing is the nuance with which Earl confronts both his surroundings and the demons of his past as they blur together, and with his voice higher up in the mix, it sounds like he's sifting through the fog rather than easing into it. Like his other recent projects, SICK! breezes by in less than half an hour, but there's something liberating about how it sucks you into its orbit. You wouldn't say he's keeping to himself – just finding new ways to be.
---
Empath, Visitor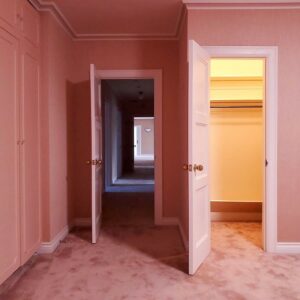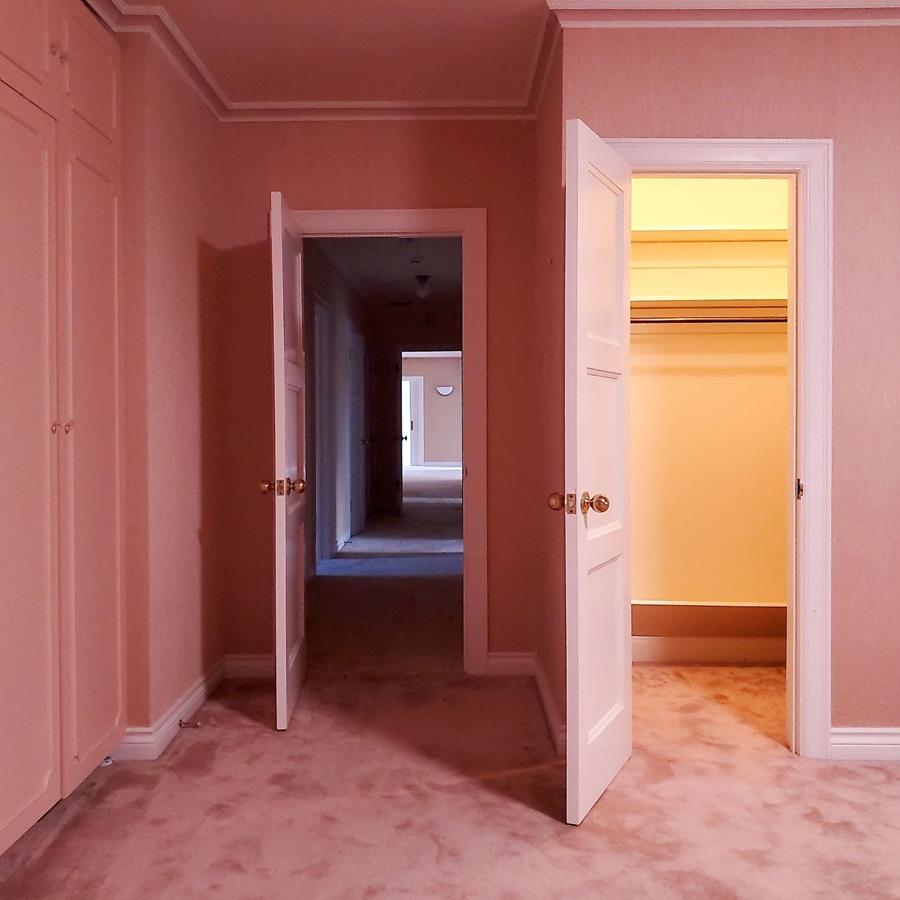 Empath have been conjuring some breathless combination of beauty and chaos since the very beginning. The band's 2019 debut album, Active Listening: Night on Earth, showcased their uniquely defiant, downright anarchic approach to fusing harsh noise with frantically high-speed rhythms and ambient meditations, but an unmistakable catchiness and clarity somehow always shone through the mix. Those qualities that are heightened on their sophomore effort, Visitor, which they worked on with producer Jake Portrait (of Unknown Mortal Orchestra) in a formal studio for the first time. It's a phenomenal record that reflects the unpredictable ways in which Empath construct a song, which can take a long time to reach its final form and continues to evolve relentlessly in the mind of the listener. Its fervent evocations of the past can feel as poignant as they are disorienting, but any feelings of displacement and disorder are balanced out by the indelible, ecstatic energy that drives the songs forward.
Read our Artist Spotlight interview with Empath.
---
Ethel Cain, Preacher's Daughter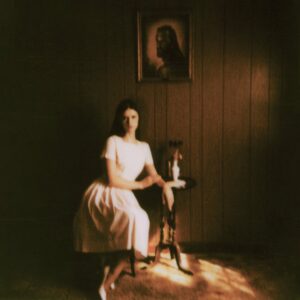 Ethel Cain may be haunted by the past, but her eyes are set on the future. She realizes there's no escape: "The fate's already fucked me sideways," she confesses on the introductory track to her masterful debut album, which encapsulates many of the themes she later homes in on: religious trauma, repression, the shadows of a fraught American family. Preacher's Daughter begins to carve out Cain's legacy in ways that her prior work couldn't, and it reveals a much wider scope. The music – brooding, visceral, brutal and dramatic – seems to respond to the demands of the narrative more than any nostalgic signifiers, unfolding as a gripping and fully-realized collection all its own. Hayden Anhedönia has already teased future projects spanning three generations of women: the story of Preacher's Daughter is clearly a cyclical one. Cain might have succeeded in creating her own world, but one can only imagine her universe expanding further as she digs into her personal history and uses everything at her disposal to reach far beyond.
---
Father John Misty, Chloë and the Next 20th Century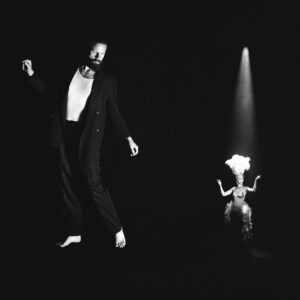 On Chloë and the Next 20th Century, his fifth studio album as Father John Misty, Josh Tillman shifts his focus yet again. This time the premise seems even harder to believe: Father John Misty is no longer writing about himself. Or, at least, he's no longer the protagonist of his own stories, as if the raw emotion displayed on 2018's God's Favorite Customer forced him to step aside and escape into fiction. Self-destruction is still a primary theme, but these are warm, gentle, and often stunning songs that charm before they have the time to creep up on you. While Tillman mostly removes himself from view and obfuscates his role in the narrative, he often writes from a place of genuine compassion rather than ironic detachment. Instead of delivering a witty, self-lacerating critique of the entertainment world, he tells affecting, nuanced stories of people – fictional, but not purely symbolic – looking for something to hold onto before the inevitable collapse.
---
Fontaines D.C., Skinty Fia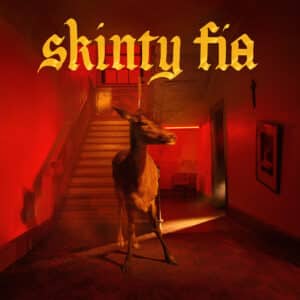 For Fontaines D.C., catchiness is often a form of subversion – take the title track from their sophomore LP, 2020's A Hero's Death, which is as sprightly as it is unnerving. On that album, the band managed to retain some of the raw, driving energy of their debut Dogrel while adding in more space and deepening their sound to fit its relentlessly brooding atmosphere. With their latest effort, Skinty Fia, the band takes this approach to the next level. The mood is more solemn and gothic than before, reaching for a pervasive melancholy where others might react with aggression – but it also embraces their melodic sensibilities in ways that were only hinted at by its predecessor, matching the maturity and nuance that has slowly seeped into the band's music with a penchant for simplicity. "The world has changed beyond our doorstep/ People talk and dress so strange," singer Grian Chatten sings at one point. That kind of strangeness is ever-present  – and yet, with each weary, careful step, Fontaines D.C. make it feel familiar.
---
Gang of Youths, angel in realtime.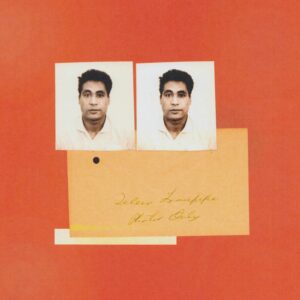 On their first two albums, Gang of Youths channeled a kind of intense emotionality – spirituality, even – in songs that felt as grand as life's biggest, most inescapable questions. But unlike many bands with similarly outsized ambitions, they make stadium-ready indie rock that's earnest and anthemic without veering into self-indulgence. angel in realtime., their latest record and first since signing,, eliminates any fear that this secret magic will be lost if they so much as go on raising the stakes. It's as cinematic and majestic as you'd expect a band with a consistently growing international audience to sound, with lush orchestral sections and intricately detailed arrangements complementing frontman Dave Le'aupepe's rich, poetic songwriting and soaring singles like 'the angel of 8th ave.' and 'in the wake of your leave'. Experienced as a whole, however, the album reveals the true scale and complexity of the band's music, their ability to evoke personal tragedy in terms both raw and profoundly universal.
---
Let's Eat Grandma, Two Ribbons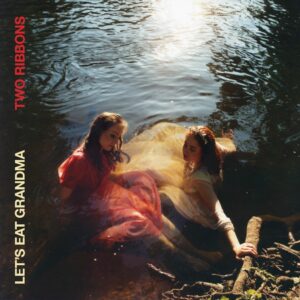 Rosa Walton and Jenny Hollingworth have been friends since kindergarten, and they've described their bond growing up as "telepathic." But things changed following the release of their landmark 2018 LP I'm All Ears. Hollingworth's boyfriend, the musician Bryan Clayton, died of a rare form of bone cancer in March 2019. And, as they prepared for their US tour, which was eventually canceled, the pair realized their relationship was starting to fray. There was nothing childlike or metaphysical about it; they no longer finished each other's sentences. Two Ribbons finds the duo writing separately for the first time, and though the sequencing and production cleverly make the whole thing sound like a conversation between close friends, the separation also allows them to express themselves with greater vulnerability as well as maturity. As a result, the album is generally more focused, intimate, and direct, but no less dynamic than their earlier work. Together, they seek no answers, simply welcoming the tides as they come.
---
Lou Roy, Pure Chaos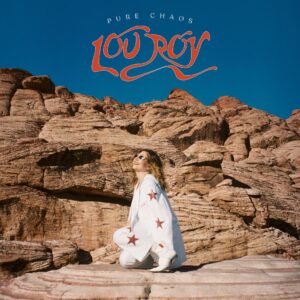 Lou Roy's sound has evolved significantly since she started making music under the moniker in 2019, but it's the newfound sense of confidence brimming through her debut album, Pure Chaos, that really makes it stand out. It's not that her life has stopped being chaotic, but the way that she channels that chaos – first by addressing traumatic experiences and strained relationships, then learning to find the humour in it all – is something altogether new: "Chaos reigns, all is permitted," she sings on the opening track 'Valkyrie'. It's that kind of creative freedom that runs through what is not only a vibrant debut, but one of the most uniquely striking indie albums of the year so far. Co-produced by Sarah Tudzin of illuminati hotties, the record juggles gentle and dynamic sounds in a way that almost magically suits the vibe of the songs while centering on Roy's powerful voice. Whether she's being uncompromisingly honest or simply playful, the result feels like something of a triumph.
Read our Artist Spotlight interview with Lou Roy.
---
Maria BC, Hyaline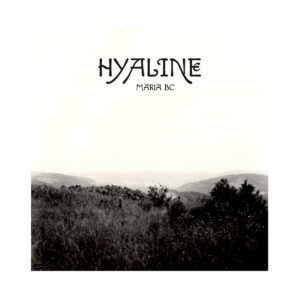 Maria BC treats music as both an unguarded space of intimacy and a tool for emotional discovery. Growing up, the Ohio-born, California-based artist, who was classically trained as a mezzo-soprano while their father played music in the church, came to associate singing with strong religious feeling – euphoria, adoration, forgiveness. Though this kind of faithful reverence is now absent from the hushed, contemplative atmosphere of the music they compose, it retains a quiet intensity as they explore, conjure, and transmute emotions and memories that are deeply rooted in the self and its interaction with the environment. The follow-up to last year's Devil's Rain EP presents these interconnected snapshots through sparse, mesmerizing arrangements and lyrics whose poetic resonance can be both evocative and abstract, untangling itself from personal experience. Hyaline is at once haunting and inviting, a remarkable work that revels in the magic of the moment but travels far beyond it.
Read our Artist Spotlight interview with Maria BC.
---
Mitski, Laurel Hell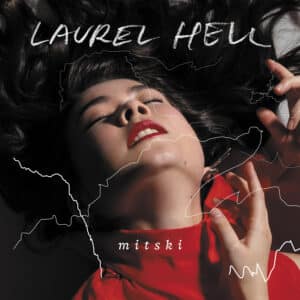 If Mitski's Be the Cowboy twisted pop structures into something forlorn and introspective, Laurel Hell's biggest, most straightforward moments aren't so much an attempt to break through the mainstream as they are about making it out of a self-perpetuating cycle. "Who will I be tonight? Who will I become tonight?" Mitski sings on the opening track, and the rest of the album alternates between upbeat, danceable synthpop and slow, ethereal ballads – a clear dichotomy compared to her earlier work's distinctly dynamic fusion of styles. As the songs oscillate between futility and hope, the singer restlessly contemplating which path to take, the two roads start to look eerily similar. "I'll have to learn/ To be somebody else," she concedes on 'I Guess', less an ending than a resignation. But as she trails through Laurel Hell, it's clear that no one can know or trace the movement of her own feelings like she does. No one can make the same dance. And when that strange calm washes over these mountains, naturally, she holds it.
---
Nilüfer Yanya, PAINLESS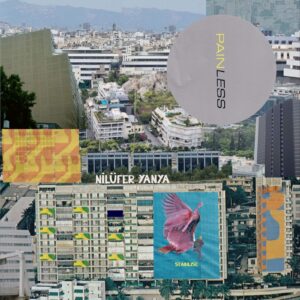 When you're feeling lost, most music is pretty good at taking you someplace else; not much of it can shine a light on exactly where you're at. Nilüfer Yanya's sophomore album, PAINLESS, homes in on feelings of numbness and alienation that tend to take up a whole lot of mental space, growing and mutating as it becomes harder to identify their roots. But rather than registering as listless or unaffecting, the London singer-songwriter delivers a thrilling and mesmerizing experience by tracing all the subtle movements and repressed emotions that make up this disquieting environment – of being in your own head and surrendering yourself to the passage of time, going nowhere yet watching it all happen at the same time. Simultaneously paring back and building on the eclectisism of her debut, PAINLESS is subdued in tone, rich in texture, and distinct in personality, even as disparate moods bleed into one another. If you can't help or name the feeling, you might as well try to communicate what it's like to be swallowed up in the haze.
---
Perfume Genius, Ugly Season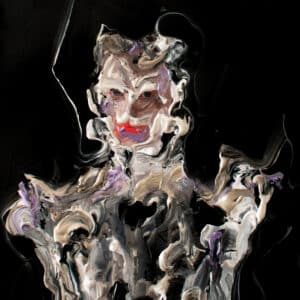 Each Perfume Genius release somehow feels more expansive and rewarding than the last, and Ugly Season – which was conceived as the soundtrack to 2019's The Sun Still Burns Here, a collaborative dance project with choreographer Kate Wallich – is no exception. Venturing further into the avant-garde, Mike Hadreas' sixth LP is a challenging listen whose artistic boldness never detracts from its visceral, ecstatic power. As Ryan Akler-Bishop wrote in his Our Culture review, "Set My Heart on My Fire Immediately revealed Perfume Genius at his apex as a pop maestro, with compositional precision and adventurous dancefloor-friendly production. Ugly Season, a more experimental endeavor, luxuriates in spaces between words. It's an atmospheric kaleidoscope of moods and sounds: neither fully avant-garde nor pop. It's both the most exciting and excited Perfume Genius has ever sounded […] These new songs embrace a cryptic emotionality, eschewing conventional songwriting narrativity. Instead, they're corporeal expressions: alien waves of sound articulating feelings beyond mere words."
---
Porridge Radio,Waterslide, Diving Board, Ladder to the Sky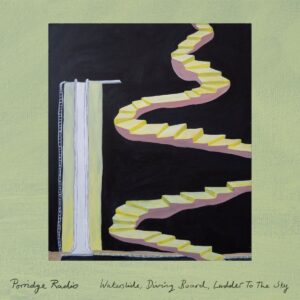 If Every Bad was proof of anything, it's that nobody summons catharsis like Porridge Radio. Two years later, having reached what's surely the purest form of collective release with the climactic mantra of 2020's 'Lilac', you might expect the Brighton band to have shifted their focus entirely. Either its torrent of hope was enough to sweep away all the uncertainty, or the time had come to consider a different path altogether. Judging from the feverish emotions Dana Margolin obsesses over throughout Waterslide, Diving Board, Ladder to the Sky, that's not what ended up happening. Instead, the band seems more acutely aware of their unique ability to turn a crescendo into not just a source of uplift but its own disorienting journey. Rather than wallowing in self-pity and despair, they do what they do best – try turning it into a mantra – and, without any expectation that this effort will bear its fruit, lean into it with more intention than before. The result is an album every bit as captivating and even more fully-realized than Every Bad.
---
Rosalía, MOTOMAMI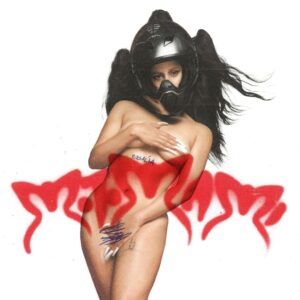 Right out of the gate, MOTOMAMI promises not only the continued evolution of Rosalía's dizzying sound, but an expansive self-portrait that's unlike anything she's delivered before. It's not really her approach that's shifted, but how much further she's willing to take it – and how much more of herself she's willing to show. The album brings forward Rosalía's kaleidoscopic vision as well as her eclectic taste, borrowing from genres such as reggaeton and bachata as much as it does hip-hop, electro-pop, and avant-garde music. Rather than seeking to pioneer some all-encompassing musical aesthetic, it feels like Rosalía uses the album's hybridized palette to broaden her avenues for artistic expression, and instead of sounding like a complete mess, it ends up offering a more intimate and nuanced view of her idiosyncratic personality. MOTOMAMI's structure points to its focus on duality, with MOTO implying strength and aggression and MAMI bringing to mind vulnerability and nature. Whatever path Rosalía chooses to take, though, it's a sense of restlessness that lights the way.
---
Soul Glo, Diaspora Problems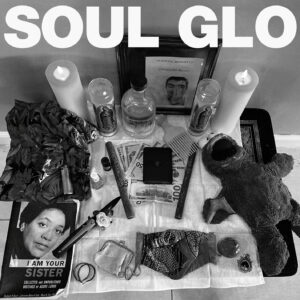 It's rare that an album is immediately declared a landmark release in its genre, but seemingly everyone who cared enough to listen to Diaspora Problems agreed there hasn't been a record like it in the world of hardcore punk in a long time. The Philadelphia quartet make the kind of boundlessly innovative music you could say transcends genre, and their latest pushes those limits even further by blending in elements of hip-hop, funk, death metal, and electronic music – not to mention the fact that it's double the length of their average project and not a single track on it is under two minutes. Its musical dynamism is augmented by a thematic complexity that rewards close listening, but the record retains that visceral quality that can only be registered as punk. The first time I listened to Diaspora Problems, it blew my mind. But I'm more impressed by the fact that every time I revisit it, there's always something new about it worth digging into.
---
Spiritualized, Everything Was Beautiful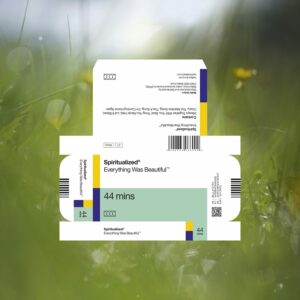 In more ways than one, Everything Was Beautiful is tied to its predecessor, 2018's And Nothing Hurt. Not only does it complete the famous line from Kurt Vonnegut's Slaughterhouse-Five – a quote Spiritualized frontman Jason Pierce had considered using as early as the mid-'90s – but its songs are also culled from the same sessions that produced that album, which date back to 2013 and 2014. The idea was to originally release a double LP with the full quote as the title, but separating them in this way gives Everything Was Beautiful a different emotional weight. Compared to the quiet, weary restraint displayed on And Nothing Hurt, an album so gruelling to make Pierce promoted it by saying it might be his last, Everything Was Beautiful is a triumphant return to the epic arrangements and overblown production that fans have come to expect from the project. It might sound like Spiritualized are catering to longtime fans with this one, but even those who only have the faintest familiarity with the band's music should find something to enjoy in its glorious yet reflective maximalism.
---
String Machine, Hallelujah Hell Yeah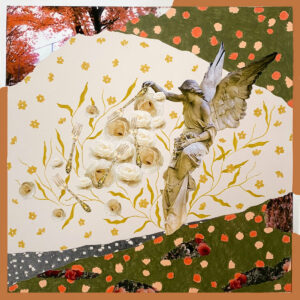 Across String Machine's first two albums, 2016's Threads from the Youth Fossil and 2019's Death of the Neon, vocalist/guitarist David Beck's songwriting evolved, and so did the nature of the band. Now, String Machine has seven members and functions more like a musical community. You can hear it in their latest LP, Hallelujah Hell Yeah, their best and most vibrant effort to date. "Vibrant" isn't normally how you'd describe a record born out of heartbreak, but you can really feel the songs being lifted from the ground up: Instead of obscuring the well of anxiety that inspired it, the album conveys the emotional honesty and openness that Beck and his bandmates embraced during its creation. In its expansive arrangements and immediate, triumphant choruses, you sense the freedom that comes with throwing everything at the wall to see what sticks – or what might make you feel alive. And then, as it grows, you become a part of it.
Read our Artist Spotlight interview with String Machine.
---
The Smile, A Light for Attracting Attention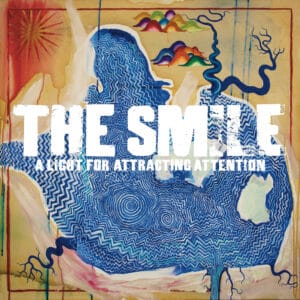 If you're a Radiohead fan, you don't need to be persuaded to listen to A Light for Attracting Attention. Though the Radiohead extended universe has only been expanding since the release of A Moon Shaped Pool six years ago, the debut album from the Smile marks the first time Thom Yorke and Jonny Greenwood have worked together on a full record outside of their main band. Perhaps the most intriguing aspect of the response to the new LP isn't that everyone seems to agree that it's the best album by a Radiohead side project, but the fact that it sounds the most like Radiohead. But this is a great debut because it reaches for more than the kind of beautiful complexity its members normally excel at; the songs are as knotty and layered as you'd expect, but they also sound refreshingly looser and spikier than they would in a different context. It'd be unfair to describe the album as a lifeless attempt to recreate a specific era or aesthetic associated with Radiohead – if anything, it's about injecting those sounds with a new sense of vitality and fluidity, about seeing what happens when you let the connections emerge naturally.
---
The Weather Station, How Is It That I Should Look at the Stars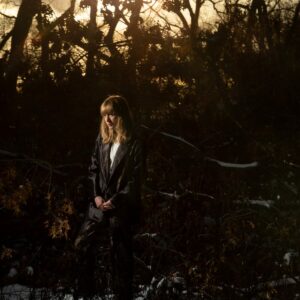 Tamara Lindeman's songwriting has long been grounded in vulnerability, but the openness and intimacy of How Is It That I Should Look at the Stars almost has a way of demystifying the process behind the Weather Station's critically lauded 2021 LP Ignorance. On 'To Talk About', we find the narrator laying in bed with a lover, grappling with how much there is to express: "I'm tired of working all night long, trying to fit this world into a song," she sings. So much of the record, which is mostly comprited of piano and Lindeman's voice, feels like witnessing an intricate dance with and through music that's both familiar and new – songs that have yet to take shape, that are being discovered or are just now taking on a new life. At the end of the track, when Lindeman declares that "nobody wants to drag themselves through the endless ruins of all there is in this world that is not love," the fact that she stops herself feels less like an act of resignation than stumbling upon an inkling of hope.
---
The Weeknd, Dawn FM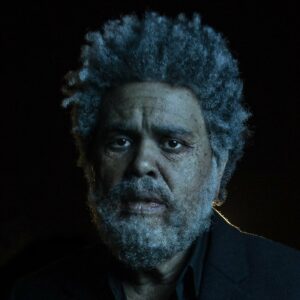 When the Weekend released Dawn FM the same week he revealed its cover art back in January, it seemed like the world was still getting to know the bloodied, red-jacketed character that contributed to the blockbuster sucess of After Hours. From its sonic palette to its lyrical motifs, there are a lot of things that are familiar about the Weeknd's latest effort. But the framing of Dawn FM is ambitious and conceptual in a way that presents those moments of debauchery and nihilism as part of a coherent and cathartically revealing journey, rendering it his most accessible full-length to date. As much as it embraces easy listening tropes and a retro aesthetic you can mindlessly slip into, the album pulls off a tight balancing act between the opposing tendencies of its two executive producers – pop powerhouse Max Martin and experimental electronic producer Oneohtrix Point Never – resulting in an album that's as grand and direct as it is absurd and layered.
---
Tomberlin, i don't know who needs to hear this…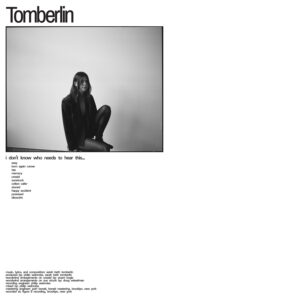 There's something spellbinding about the way Tomerlin's music opens up a space for whatever passes through it, no matter how big or small, and makes it feel sacred. Since releasing her striking 2018 debut At Weddings, the Brooklyn singer-songwriter has been making songs as vulnerable as they are intentional and as gentle as they are layered. Filled with impeccable, subtly moving arrangements, i don't know who needs to hear this… expands her palette just enough for us to follow her stream of thoughts as she untangles them, like turning conversations into movie scenes and then replaying them in your mind. Sometimes, even she's surprised by the role she's cast herself in: "I'm not a singer, I'm just someone who's guilty," she sings on 'tap'. "Remind me that I don't have to be anything." It's one of the many revelations that come naturally on idkwntht, but it's not a disheartening one. It's a record built with the greatest trust, care, and patience, one whose resonance echoes through and beyond the tentative hope of its title.
Read our track-by-track interview with Tomberlin.
---
yeule, Glitch Princess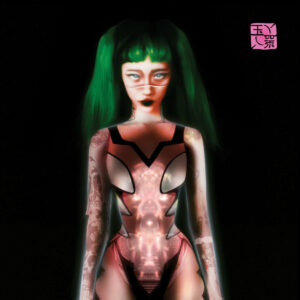 On their second album, Glitch Princess, co-produced with PC Music's Danny L Harle, yeule adjusts their stylistic framework while remaining committed to the goal of yielding purity out of chaos. It is raw yet carefully crafted, to the point where some of the errors that are integrated into it may not be accidental, but actually manufactured. While the atmosphere of 2019's Serotonin II was airy enough to land yeule on the cover of Spotify's 'Ethereal' playlist, Glitch Princess distorts some of that dreaminess by injecting it with a language of violence, eroticism, obsession, and disassociation – elements that have been present in yeule's music in the past, but never so uncompromisingly brought to the fore. As challenging as it is infectious and as introspective as it is majestic, the record blurs the line between what is unsettling and exhilarating as a means of interrogating what it means to feel – to transcend the limits of both the digital and embodied self and achieve a boundless sense of freedom.